Know before you go: Want to visit the places recommended in this article? With local regulations changing frequently, it's a good idea to check the web site of any attraction or business to make sure it's open before you go.
Just a short drive from San Francisco you'll find West Marin County, home to a booming, indulgent, and sometimes pricey foodie scene. But as any savvy traveler knows, there's a way to enjoy a region's delicious spoils without completely blowing the budget: saving on accommodation so you can splurge on activities. And if you're looking for lodging near Point Reyes on a budget, we've got just the place.
When you stay at HI Point Reyes, the only overnight lodging in the Point Reyes National Seashore, you get to be conveniently close to all the local yumminess without breaking the bank, and you'll be able to pick and choose where you want to get indulgent and where you want to be thrifty. Plus, HI Point Reyes is operating several private vacation-rental-style units until the pandemic lifts, so your pod will have plenty of space to yourselves. In honor of the fiscally minded fine diners and budget gourmands, we've put together our favorite ways to save and splurge on gorgeous eats near HI Point Reyes.
Breakfast
Splurge: Mingle with locals over freshly squeezed mimosas and waffles with bacon at the Station House in downtown Point Reyes Station. Located about 20 minutes from the hostel, the café is known for outdoor dining on its sweet garden patio and has been serving the community fresh, local fare for more than 40 years.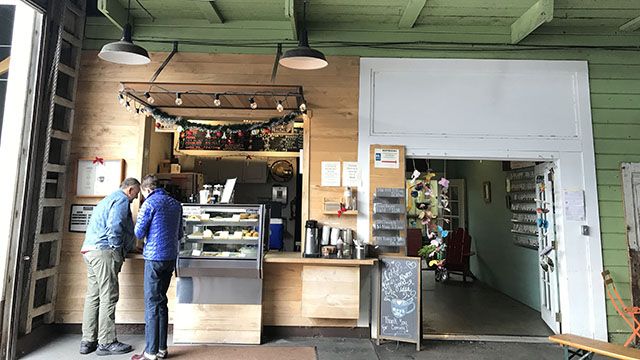 Save: Toby's Coffee Bar is a perfect little spot for a quick coffee and pastry run. The walk-up café is right alongside Toby's Feed Barn and serves organic teas, espresso, and pastries, which you can enjoy in the cute little garden around the back. Nearby you'll also find Brickmaiden breads, with an eclectic selection of freshly baked pastries and baguettes and a line of foodies patiently waiting their turns out front.
Lunch
Splurge: Get your fill of farm-to-table goodness at Side Street Kitchen in Point Reyes Station. This charming spot has a big, sunny outdoor dining patio where locals and visitors feast on rotisserie chicken and other comfort food, plus a weekend brunch that's worth the wait time you'll most likely encounter.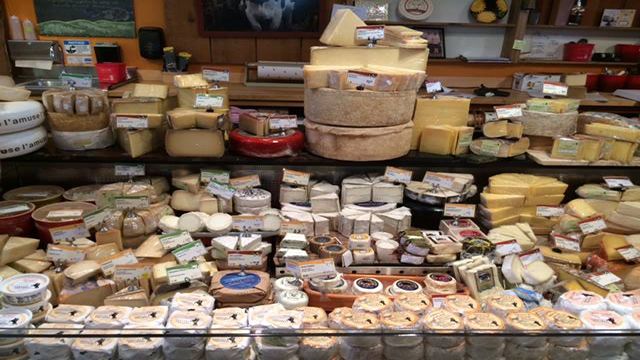 Save: On the other hand, you can go full-on gourmet just by stocking up on goodies from Tomales Bay Foods, a magical food haven located in a restored former hay barn right in the middle of town. Choose from the impressive and tempting collection of Cowgirl Creamery cheeses, prepared salads, soups and sandwiches, and locally made ice cream – pretty much everything you'll need for a perfect picnic.
Oysters
Splurge: One of the most essential eats in this corner of California has to be oysters, which are farmed, slurped, barbecued, and grilled all over these parts. The Marshall Store is the go-to for good shellfish and even better ambiance. You can get your oysters in a variety of ways, from raw or smoked, to cooked with toppings, then enjoy them from the long wooden tables with million-dollar views of the bay.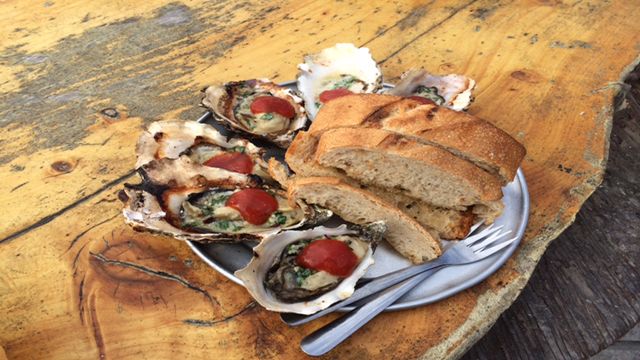 Save: Over at Hog Island Oyster Farm you can go the do-it-yourself route and buy fresh oysters to shuck at one of the on-site picnic tables. Reserve a spot with a grill in advance, then bring your own wine or beer, cheeses, breads, and produce to add to your oyster haul (though you don't have to buy any shellfish to secure a spot).
Bayside dining
Splurge: Located a few miles north of Hog Island on the coast along Highway 1, Nick's Cove is the place to go for an all-out meal complete with stunning sunset views. The unique eatery, which has cozy English-hunting-lodge interior, is good for hearty meals like Dungeness crab and braised beef short ribs, or higher-end five-course chef's tasting menus.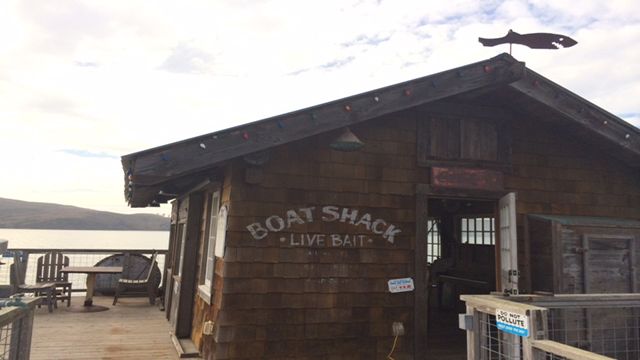 Save: You can still enjoy the laid-back atmosphere of Nick's Cove without the pricey meal from a secret hideaway in back of the restaurant called The Boat Shack. Sitting right at the end of the Nick's pier, the shack is a cozy spot with a cool-kitsch nautical theme, wood-burning stove, and good music. You're welcome to bring in your own food and wine, or there's a phone with a direct line to Nick's if you want to order take-out.
Drinks
Splurge: For something a little different and a lot delicious, plan a visit to Heidrun Meadery where they make a champagne-like wine from honey. Splurge on a tour of the meadery to learn about the process it takes to get "from flower to flute," then taste a flight of their current varietals on the tranquil garden patio.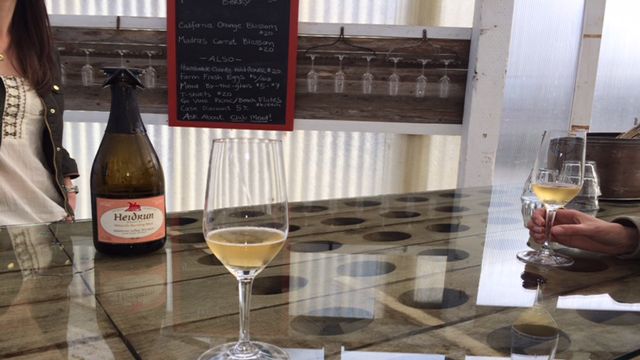 Save: You can also just buy some Heidrun mead by the glass if you want to save without taking the tour, because either way, the bee farm-cum-distillery is a great spot for a sundowner.