Updated January 27, 2022
Sick of isolation? Oh boy, do we hear ya. We've missed having guests in our hostels this past year-plus just as much as we know you've missed being able to hit the open road. That's why we're so excited that HI USA hostels across the country are back open. But what will staying at one of them even look like? Will it be safe? Clean? Can you still use hostels' shared spaces, like kitchens and dorm rooms?
The short answer is, staying at a hostel looks a little different these days. But we're doing everything we can to make sure you can enjoy all the best parts of hostelling while still staying safe. For answers to all your questions about how we're doing that, and what the hostel experience will be like for a while, read on.
Are all hostels open again?
Most of our larger hostels in cities from coast to coast have reopened. A handful of our smaller, coastal hostels in Northern California and Cape Cod are operating this year on a vacation-rental or group-stay basis only. And sadly, we've had to close some of our smaller hostels across the country permanently. To see if the hostel you're interested in booking is currently open and how you can reserve, please check that hostel's page on hiusa.org. Since local regulations across the country may change, we also urge you to research what kinds of local activities and sights are likely to be open during your stay.
What will check-in look like? Do I need proof of vaccination?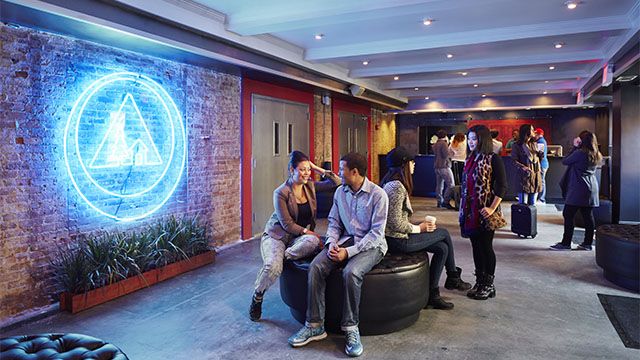 Most of the check-in process, while a bit different from what you'd typically see in one of our hostels, should look pretty familiar at this point. Most of our large city hostels are requiring proof of vaccine at check-in for all guests through April 20, 2022. At HI San Francisco Fisherman's Wharf, you'll need proof of vaccination at check-in through at least May 31, 2022. For an updated list of which hostels are requiring vaccination and for how long, check our covid resources page.
Whatever your destination, we encourage you to look at current local guidelines and mandates before you travel (you can find local resources on our coronavirus preparedness page). All HI USA hostel staff are following CDC recommendations and we encourage guests to do the same, but we're not requiring masks. We are following the CDC COVID-19 Community Level Scale, which recommends wearing a mask indoors  where the Community Level rating is High regardless of vaccination status. 
What happens if a hostel guest shows up sick, or gets sick during their stay?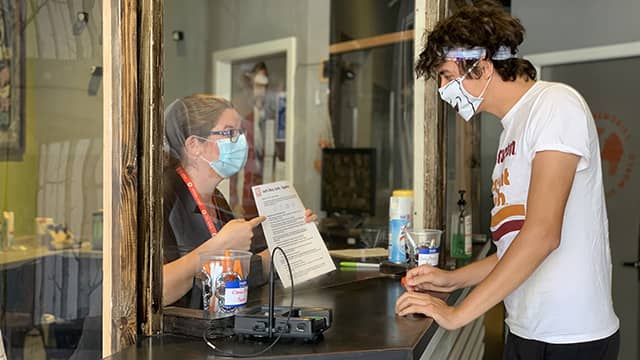 Anyone exhibiting symptoms of COVID-19 won't be allowed to check in. If a guest becomes sick during their stay, we'll quickly inform local health officials and work with them on whatever needs to be done, from isolating sick guests to assisting with contact tracing. Our top priority is keeping our guests and staff safe and healthy.
Can I still stay in a dorm room?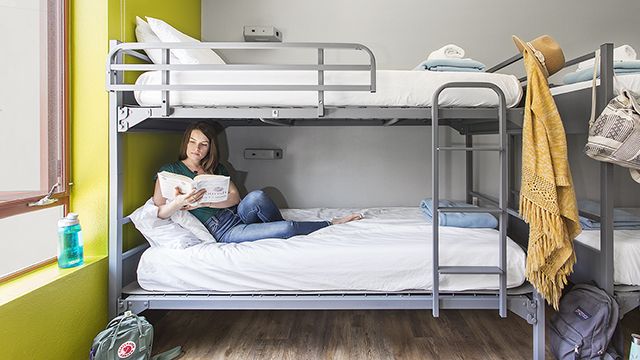 Yes. Choosing a bed in a dorm room is still the most affordable and most social way to stay with us, so we're excited to say they're available for booking (check out your desired hostel's main page for more details on pricing). All shared dorm spaces have adequate fresh or filtered air ventilation, or approved air purification systems, and guests will have either six feet of space or a physical barrier between where they rest their heads for the night.
What if I'd rather stay in a private room?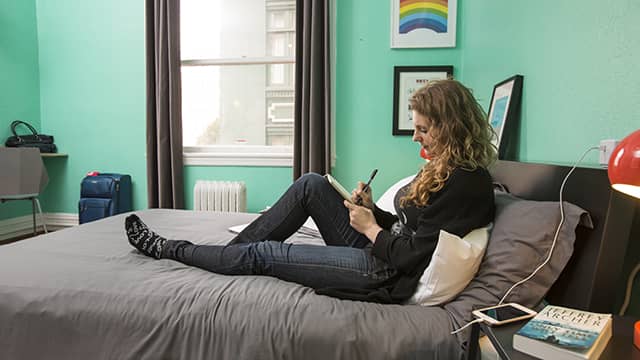 That's cool, too. Just like always, our hostels will continue to offer their standard private double and family rooms. Amenities vary by location, but in general these rooms offer added perks like larger beds, convertible work spaces, and sometimes even private en-suite bathrooms.
Will I still be able to use the kitchen, game room, and lounge?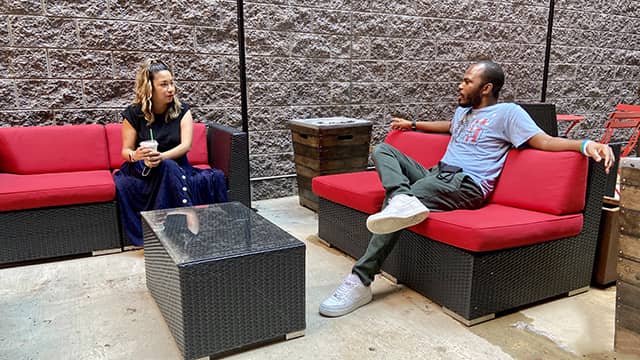 For the most part, yes. Our guest kitchens are back open so you can store groceries, cook your own meals, and sit down for dinner with new friends. We'll only be stocking disposable versions of items like plates and utensils for now, and we'll ask for your help following a triple-sanitization protocol after you use items like pots and pans. Otherwise, our shared-space amenities are unchanged: you can still play pool or board games with your friends in the game room, and hang out and chat in the lounge. And, of course, our outdoor spaces will be open for fresh air and safe socializing.
How is HI USA keeping its hostels clean?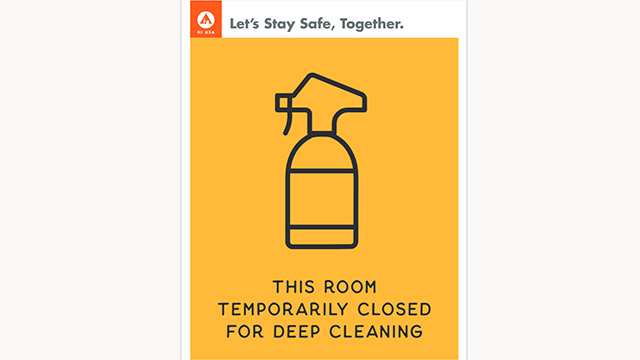 You'll see our staff wiping down high-touch surfaces, like counter tops and doorknobs, with disinfectants 'round the clock. They'll also be temporarily closing off shared spaces, like hallway bathrooms and kitchens, for sanitizing throughout the day. When our cleaning staff come through, please help them out by vacating the room so they can have all the space they need to get the job done. They'll let you know when it's OK to return!
What about activities like walking tours and pub crawls?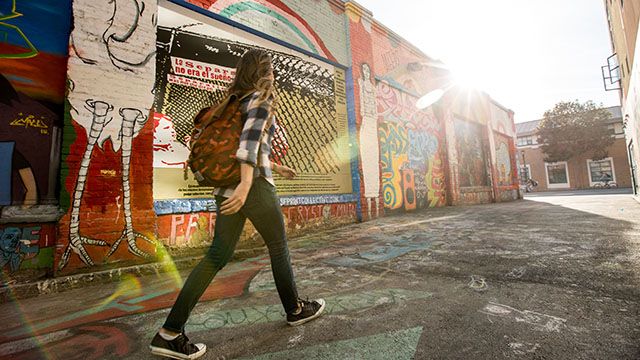 We're not gonna lie: this one stings a little. While we love being able to offer free social activities for our guests, for the time being, it's just not possible to do it safely. But while organized activities like pub crawls, walking tours, group meals, and movie nights may be on hold, we still want to help you get to know our cities and your fellow travelers. Once you arrive at the hostel, ask the front desk staff about self-guided walking tours and other local activities that will help you get to know the city a little better.
We're also offering virtual events that you're welcome to attend each month, whether it's from one of our hostels or from your own home.
Do I need to bring my own hand sanitizer?
That's up to you. We're buying this stuff in bulk and will have hand-sanitizing stations throughout the hostel for guests to use as often as they'd like. You may want to bring a small bottle of sanitizer to take with you when you head to out to explore the city, though!
What about masks?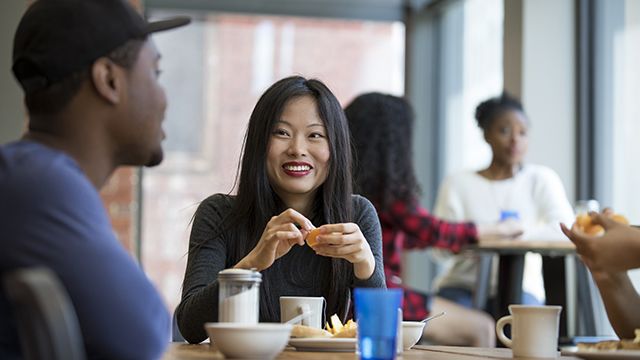 Our hostels are not requiring masking at this time, in accordance with CDC guidelines. Still, some local businesses around town may require masks inside or when large groups are present; be sure to check the local regulations in your destination for more information.
Before your trip, be sure to check the current local health guidelines for the destination you're visiting. We've got a list of resources on our coronavirus preparedness page.
What if I need to cancel or change my reservation?
If your travel plans have changed, you can find out what to do on our change and cancellation policies page.