Fall is a great time to visit Madison, Wisconsin, home of HI Madison hostel. The city's farmers' markets are exploding with late season produce; the cool, crisp air makes biking around town truly invigorating; and hometown favorite team, the University of Wisconsin Badgers, take the field. Here's a list of some of our favorite things to do during fall in Madison.
Dane County Farmers' Market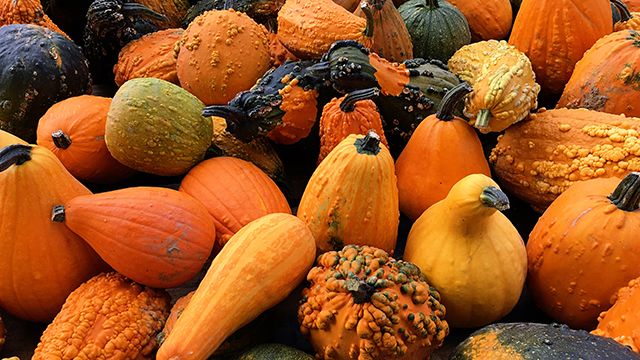 Just one block from the hostel, enjoy the country's largest producer-only farmers market!
Devils Lake State Park
Looking to catch some of the best fall colors while you're in Madison? Devils Lake State Park is an easy one-hour drive north. With plenty of hiking paths, climbing, and canoe rentals this is a great place to be fully immersed in Wisconsin's nature.
Freakfest
October 29th is Madison's annual Halloween and music celebration on State Street. Just blocks from the HI Madison, enjoy six hours of live entertainment at the region's largest Halloween party!
Visit Wisconsin's State Capitol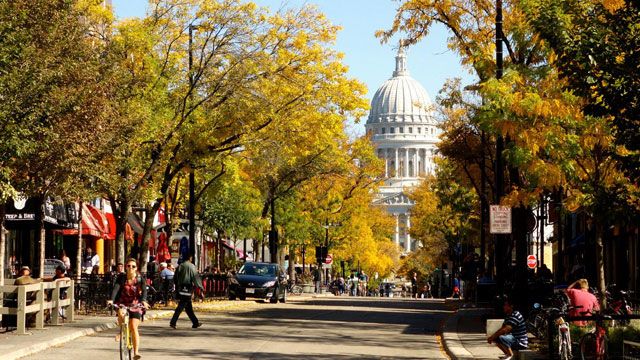 Just two blocks is the beautiful state capitol building. Free tours are offered daily on the hour or do a self-tour, be sure to check out the 360-degree view from the observation deck!
Apple Picking
It would not be fall in the Midwest without enjoying a little apple picking! There are a variety of orchards within a 15 mile radius of Madison. One of our favorites is Eplegaarden in Fitchburg, where you can pick apples, raspberries, and pumpkins.
Bike Around
Biking is one of the best ways to see all the sites of Madison! Our staff can help you locate a nearby BCycle station or rental bike store so you can get around with ease. There are endless bike paths that are gorgeously colored in the fall.
Attend a Badger Game
University of Wisconsin Football is one of the most attended events in Madison. Attending a home game truly lives up to all the hype! Even if it's not a home game watching the game at a local bar with all the spirited fans is an excellent way to spend a Saturday afternoon.