They central California of Monterey is often though of as a summertime-only destination thanks to its pretty beaches along the bright, blue Pacific, and its scenic hills ripe for hiking. But one of the best kept secrets of this area is actually the winter. This is when nature tends to show off and any humans lucky enough to be here get to experience the wild side of California. Base yourself at HI Monterey hostel and get ready for a winter escape that's a little different from the ordinary.
1. The weather
After a foggy summer, the sun gets to do its thing here in the fall and winter months, making for days with clear skies and mild temperatures. The cooler weather is great if you're up for long hikes to scenic spots that overlook the Monterey Bay, or sunset strolls along the beach. Even better, there are fewer crowds this time of the year, so you'll mostly have all the beauty to yourself.
2. The monarch butterflies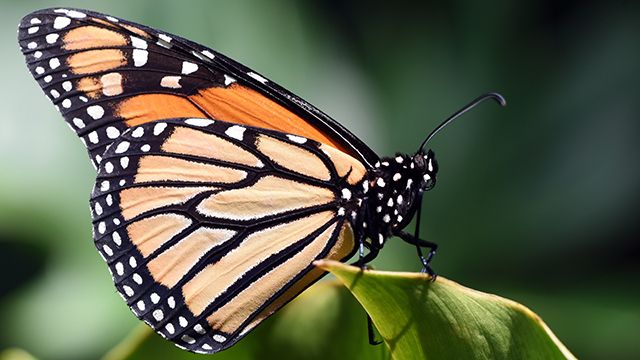 Each year, thousands of migrating Monarch butterflies stop over to rest and feed in the eucalyptus groves on the Central California coast between October and March. You can see the orange-and-black wings hanging in clusters from the trees at the butterfly sanctuary in Pacific Grove, the next town over from Monterey, or go a little north to Santa Cruz.
3. The whale watching
Turn your attention from the sky to the sea for another great migration: gray whales. The giant mammals make their way south for the winter to give birth in warmer waters, and as they breach and tail-slap their way down the ocean highway, they can be seen from several vantage points in Monterey. You're also likely to see blue and humpback whales, which hang out in these parts year 'round, and if you come back in the spring you might see gray whale calves and orcas.
4. The surfing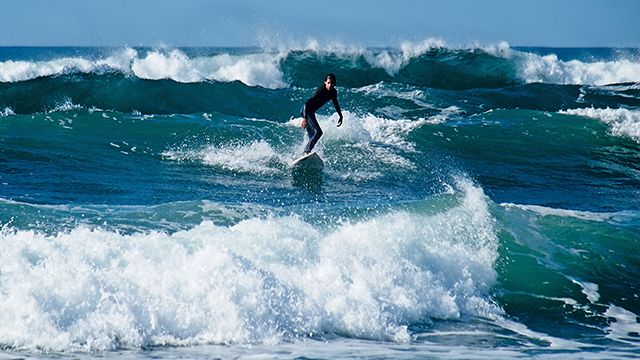 Thanks to the occasional storm and rainfall, the swells along Monterey coast can get up to 15 feet, making for epic surfing conditions on the beaches from the Lover's Point to Carmel. The conditions vary from hour to hour during the day with tides getting super low and super high, so when it's good, it's really good. Some of top spots on the peninsula to surf include Boneyard at the very tip, and Mole Point.
5. The cozy factor at HI Monterey hostel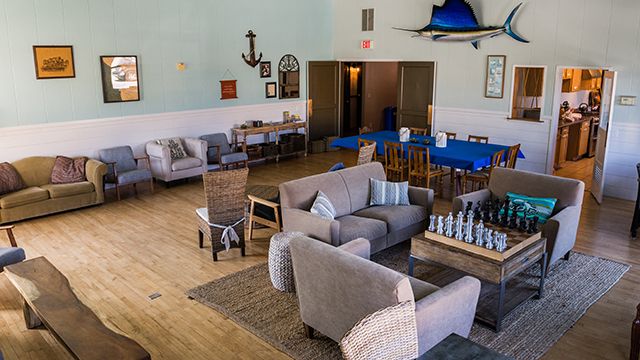 After a day of adventuring in the cool, brisk outdoors, head back to home base at HI Monterey to warm up and hang out with fellow winter wanderers. Whether it's over the free pancake breakfast in the hostel kitchen, or during an impromptu game night and singalong in the spacious common room, you'll likely leave with a new friend or two and the feeling that you've got a home here in California.