Know before you go: Want to visit the places recommended in this article? With local regulations changing frequently, it's a good idea to check the web site of any attraction or business to make sure it's open before you go.
The Point Reyes National Seashore may be secluded, but with mountains and meadows, forests and beaches, 150 miles of hiking trails, and thousands of species of plants and animals, the park is the kind of place where "middle of nowhere" meets "plenty to do." Get right into the heart of it all by checking into HI Point Reyes, the only non-camping lodging in the Point Reyes National Seashore. HI Point Reyes is operating several private vacation-rental-style units until the pandemic lifts, so it's a convenient base for you and your pod to get in touch with nature and explore the sweet small towns nearby. We've got the perfect two-day itinerary to help you make the most of your Northern California escape.
Day 1
Hit the town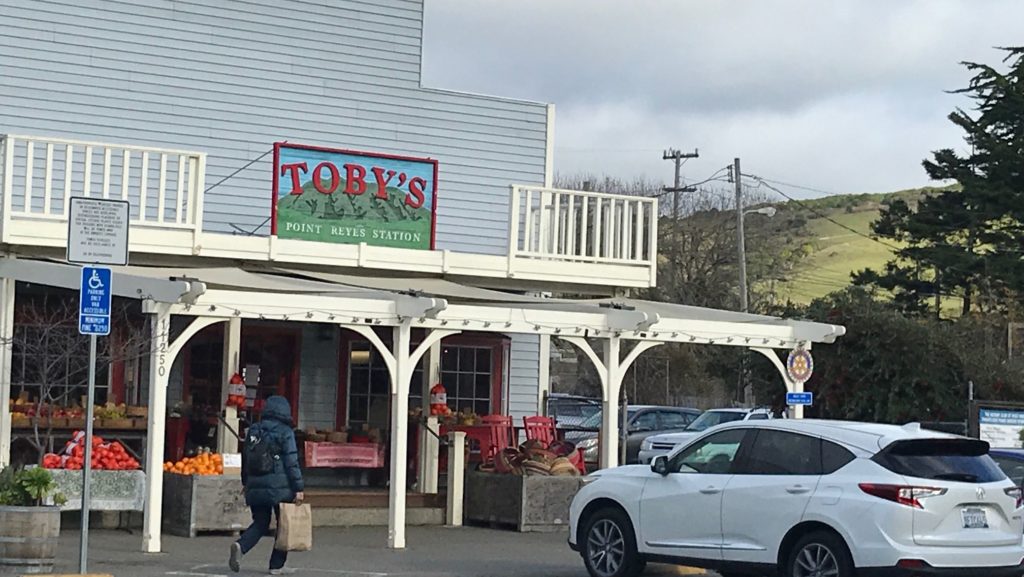 Start your adventure on the right foot by making a beeline for the little town of Point Reyes Station, the type of place where the locals seem to all know each other and there's a Main Street that serves as a community hub. At Toby's Feed Barn, which is more than just a country store for pet food, hay, and grain, you can fuel up for the day with an organic tea, espresso drink, or pastry from Toby's Coffee Bar. Grab your breakfast from the walk-up window café and enjoy it in the sweet community garden space in back of the barn.
If you need sun salutations to help you face the day, try a drop-in class at Point Reyes Yoga, also on the grounds of Toby's Feed Barn. Toby's also stocks gourmet foods, olive oil, Point Reyes paraphernalia, and at the back of the building there's a free art gallery featuring a different Northern California artist every month. If you're in town over the weekend, load up on fresh fruits and veggies at the all-local Saturday farmer's market to enjoy back at the hostel.
Outdoor action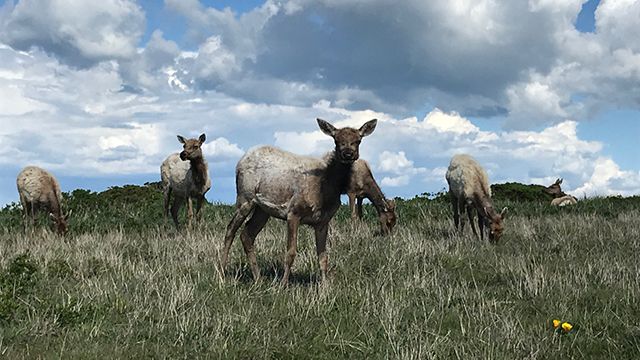 It's about a 20-minute drive from town into the Point Reyes National Seashore, where HI Point Reyes sits pretty perched up in the hills. Park at the on-site lot and take your pick of trails to wander in the afternoon: there's Limantour Road, which will take you all the way down to the beach, and the Kule Loklo Trail from the Bear Valley Visitor's Center which leads to a replica of a Coastal Miwok village. For a bit of wildlife viewing, take the Tomales Point Trail to Windy Gap, which will take you past the Tule Elk Reserve for a sighting of the majestic creatures.
You can also see the park from the seat of a mountain bike along trails that will take you past pristine forests, beaches, and marsh land.
Nightlife
This area is known as a bit of a foodie haven, so you won't be hard pressed to find a spot to splurge on some good eats. In Point Reyes Station, the Station House Café offers a seasonal dinner menu and live music on Sunday evenings, while down the street at Side Street Kitchen, you can get your fill of farm-to-table comfort food. If you don't want to blow the budget on the first night, there's also the Old Western Saloon for a wallet-friendly outing featuring old-school drinks and good music.
Day 2
Lend a hand
After a restful night in a dorm or private room at HI Point Reyes, spend a rewarding morning lending a hand on one of the park's on-site volunteer programs. Whether it's helping to restore native plant habitats, maintaining the Kule Loklo village, or monitoring the coho salmon populations, you'll get to know the park on a deeper level and interact with rangers and locals who can give you insider knowledge.
Treat yourself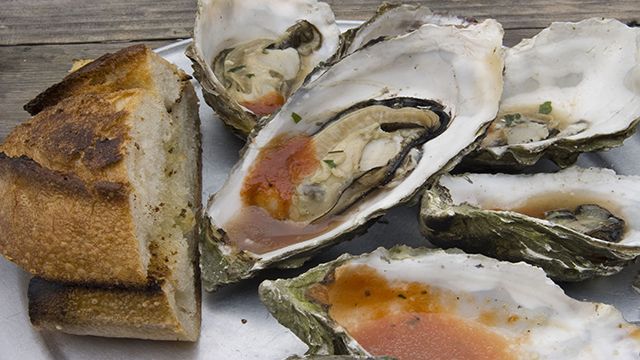 As we've mentioned, the Point Reyes area is a certifiable foodie destination, and there are some hot spots where you can treat yourself to some of the famous local delicacies. Try all the cheeses at Cowgirl Creamery, or get a carb overload in the most delicious way at Bovine Bakery or Brickmaiden Breads. For a taste of the oysters for which the region is known, go up the highway to Tomales Bay, where you can get some to shuck on your own or ready prepared ones barbecued, covered in bacon, or served raw on ice. End your food tour at Heidrun Meadery, where they make the old-school honey wine in the bubbly style of champagne, and sip the deliciousness on the meadery's scenic patio.
Relax
Wind down your two-day adventure back at HI Point Reyes. Whatever you've got left over from your foodie haul – fresh oysters, local cheeses, bread, and fresh produce – you can prepare in your unit's private kitchen. Then sit back under the stars to soak in the beautiful silence and fresh air of one last night in heavenly seclusion.