Looking for the perfect affordable weekend destination? Consider Austin, Texas! With budget-friendly lodging options as well as an abundance of free or cheap activities to try, Austin offers something for all types of travelers.
Although you could easily spend a week visiting Austin, a weekend visit will give you the perfect taste of this city – and maybe even inspire a return visit! Check out this 48-hour travel itinerary and you'll hit several of the best parts of Austin. 
Day 1
Morning: Outdoor Activities on Lady Bird Lake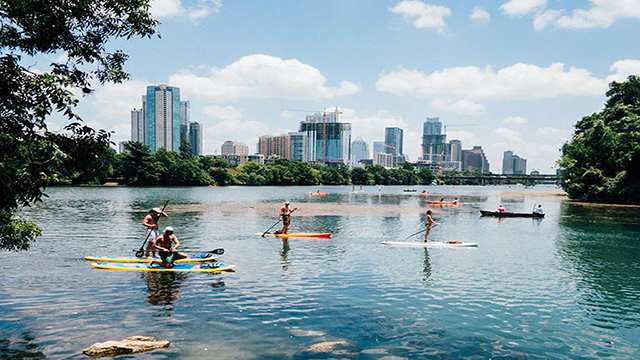 Austinites love being outdoors, and with nice weather throughout the year, it's easy to get out and be active. Lady Bird Lake lies steps away from HI Austin on Lakeshore Blvd., so you can easily walk outside the hostel to start your kayaking, biking, or running adventure. With several miles of tree-lined paths all along the lake, this is a great place to start your weekend in Austin.
Afternoon: Shopping and Eating on South Congress
South Congress is a popular area for shopping and restaurants just south of downtown Austin. Full of small boutiques, tasty taquerias, and famous street art, the South Congress (locally known as Soco) neighborhood is a great place to spend a whole afternoon wandering around. A few highlights include Jo's Coffee, Big Top Candy Store, Torchy's Tacos, and the "Willie for President" mural. 
Evening: Live Music
One of the best things Austin has to offer is its local music scene. Attracting famous musicians from around the world during annual festivals like South by Southwest and Austin City Limits, as well as smaller acts throughout the year, Austin always has lots of live music to discover. Even the smallest of bars can offer open-mic nights or shows by local musicians, so you are never far from your favorite genre of music. Typically, businesses will post their live music lineup on their website or Facebook so you can easily check who is playing that night. 
Day 2
Morning: Street Art Walk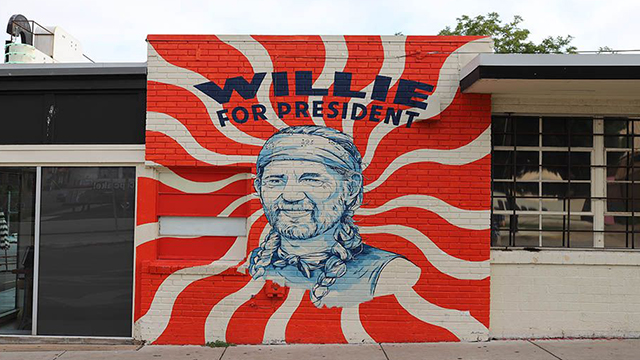 Austin is well known for its colorful and diverse street art scene , which is an absolute must-see during your visit. Exploring street art is free and will make your Instagram feed look amazing. You can simply wander around a few key areas in the city, such as east Austin, downtown, or 1st Avenue, to discover murals on your own, or you can organize a DIY walking street art tour of Austin with a little research ahead of time. Either way, street art will give you a strong sense of the local art scene while also helping you stick to your budget. 
Afternoon: LBJ Museum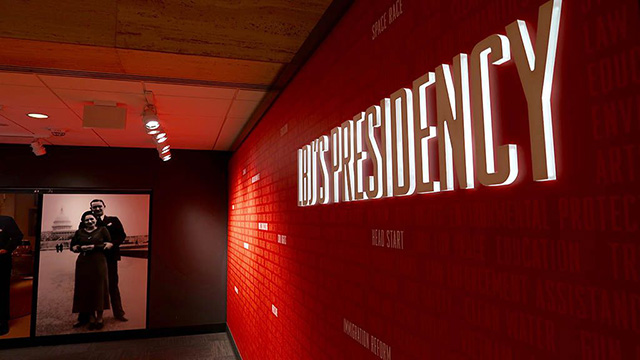 Need a little history in your Austin travel itinerary? We recommend visiting the Lyndon B. Johnson Presidential Library, which covers a particularly interesting period of American history. With fascinating exhibits about the Civil Rights Movement and the Vietnam War, as well as timely rotating exhibits that offer contemporary insights on the 1960s, this museum gives its visitors a window onto a period of history that forever shaped the USA's future. 
Evening: Food Truck Parks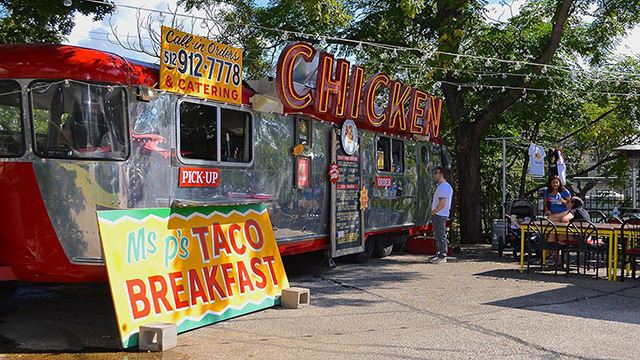 A quintessentially Austin activity, snacking your way through a food truck park is the best way to end your visit to Texas's capital city. Food truck parks are exactly what they sound like: a collection of food trucks parked together in a specific area. There are several food truck parks throughout the city, so you are never more than a few miles away from one, and many of them are open through late night. You can typically find a good combination of cuisines in one park, from Greek, to Mexican, to BBQ, which makes it easy to visit a food truck park with friends who have different tastes.