More and more travelers are choosing to explore beyond the well-beaten tourist track, and it's easy to see why. Not only do they get to be immersed in local culture and experience day-to-day life in a new destination, but it's a more sustainable way to travel too because they support small businesses and reduce overcrowding in popular spots. If you're aiming to live like a local on your next trip, consider a neighborhood stay at one of these HI USA hostels where you'll find home-away-from-home vibes and easy access to secret, local spots.
1. HI San Diego Point Loma hostel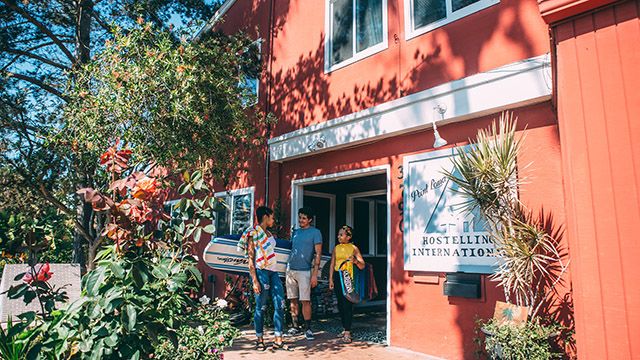 Nestled in a neighborhood known by locals for its proximity to Ocean Beach, HI San Diego Point Loma has the homey experience down. The hostel itself feels like a friend's house, complete with a backyard fire pit and surfboards to borrow when you want to go hit the waves. The Point Loma neighborhood is laid back, with people walking dogs down the street on sunny mornings and hanging out at hidden-gem restaurants throughout the day.
2. HI New York City hostel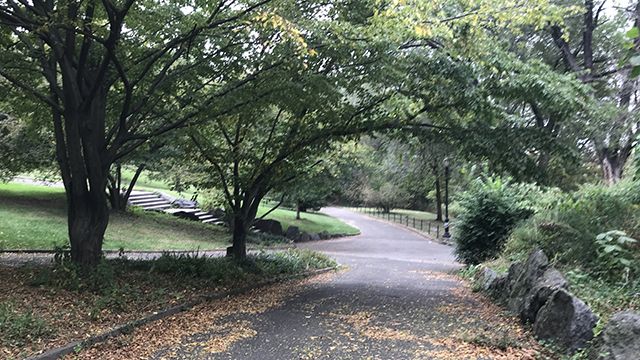 Believe it or not, you can get a neighborhoody experience at HI New York City hostel, which is housed in a grand old building in upper Manhattan. The hostel is actually nestled right between Harlem (where you'll find iconic music, food, and culture) to the north, and the posh Upper West Side, famous for its brownstone homes and super-chic residents, to the south. From your hostel home base, it's easy to explore the lesser-known parts of Central Park, eat in locals-only joints, and watch all the interesting people going about their everyday lives for a true NYC experience.
3. HI Portland Hawthorne hostel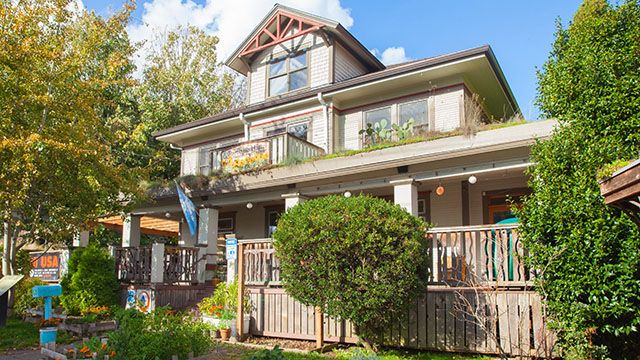 There's possibly no hostel homier than HI Portland Hawthorne, a renovated residential home right in the heart of one of the city's quirkier neighborhoods. The hostel is an eco-friendly traveler's haven with comfy common spaces, and sits on a main street alongside homes that bloom with cute daffodils in the spring. A stroll down Hawthorne Boulevard will take you to great eateries, beer joints, and local shops, all spots where you'll find friendly residents hanging out.
4. HI Houston hostel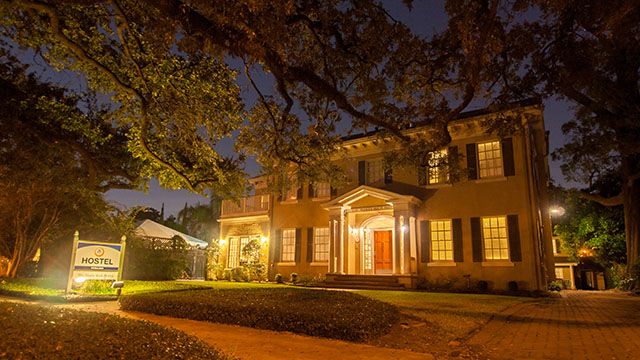 There's no doubt that the Montrose neighborhood, home to HI Houston hostel, is one of the coolest neighborhoods in Texas. You could call this part of town "Little Austin," with its eclectic mix of eateries, quirky vintage stores, hip art galleries, and LGBTQ-friendly bars. Head to Eleanor Tinsley Park for a picnic among the locals who flock here for views of the downtown skyline, then cool down back at the hostel's pool for a chill afternoon in the leafy neighborhood.
5. HI Madison hostel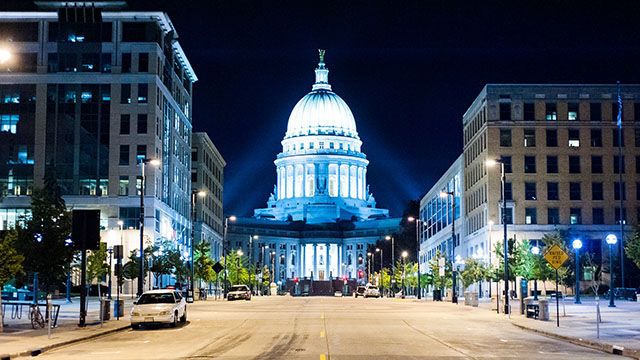 You'll find homey vibes year 'round at HI Madison hostel, whether you're in town for summer farmers' markets and live music, or winter nights spent sampling beer and cheese curds with friends. The hostel is close to the historic Marquette neighborhood, where you'll find "Willy Street," a stretch with locally owned shops and restaurants where hip locals hang out. If you want to really feel like a local, head to any bar and cheer for the University of Wisconsin Badgers on TV during football season.