Updated May 2023
What's not to love about the summer? Long days and warm nights, road trips and outdoor adventures, new cities to see and new friends to make at HI USA hostels. And, when the sun gets a little too hot, is there anything better than taking a refreshing swim to cool down? Take a look at some of the sweet spots we enjoy when the days heat up and the water calls.
1. Coronado Beach – San Diego, CA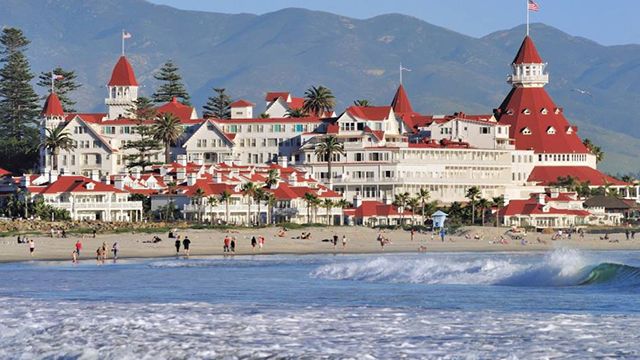 In San Diego, you're spoiled for choice when it comes to choosing a swim spot. A highlight is Coronado Beach, which is consistently ranked as one of the country's best beaches because of its white sands sparkling with mica, gentle waves, and sweeping views. This is the type of beach where you post yourself for an entire day of swimming or surfing, and though it's popular, it's also spacious enough for sunbathers to have their own space. Grab the ferry to Coronado Island from the San Diego Convention Center, a quick walk from HI San Diego Downtown hostel.
2. Audrey McCall Beach – Portland, OR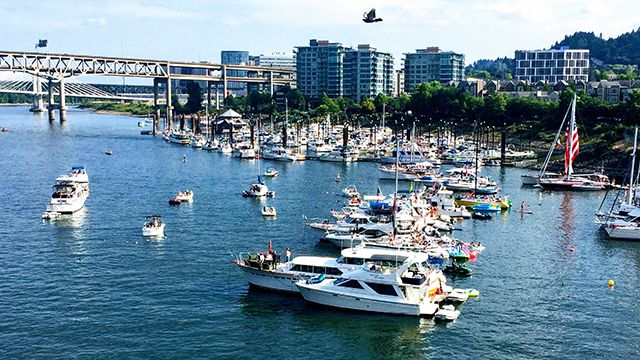 On a hot Portland day you'll find the cool kids hanging out around Audrey McCall beach, just south of the Hawthorne Bridge. The beach's cove offers gradual access to the Willamette River for swimmers. You can bike to Audrey McCall beach from HI Portland NW hostel in about 15 minutes.
3. Bass Lake – Point Reyes National Seashore, CA
Work up a sweat and get rewarded with a beautiful secluded swim in Bass Lake in the serene and scenic Point Reyes National Seashore. The 2.5-mile hike to the water goes along the Coast Trail, which also includes breathtaking views of the Pacific Ocean, and ends at the lake hugged by trees (a heads up: the lake is a popular place to swim, but there are no lifeguards stationed there, so swim at your own risk). Stay at HI Point Reyes hostel and you can end your day of hiking and swimming with a BBQ under the stars.
4. Lake Michigan – Chicago, IL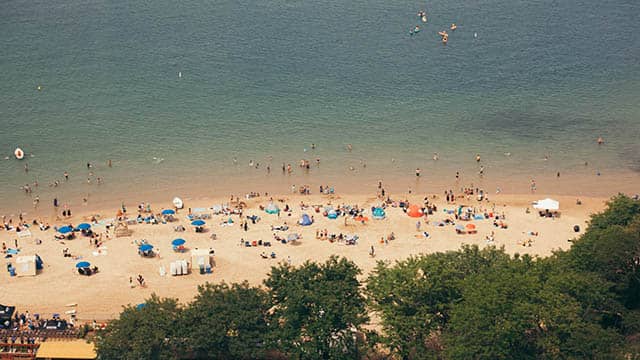 Don't think there are beaches in the Midwest? Think again. In Chicago, locals and visitors alike flock to the shores of Lake Michigan for sand and sun. A few of the city's lakefront beaches are especially good for swimming: if you're in town during the summer, don't miss Oak Street Beach — it's about a 20-minute bike ride from HI Chicago hostel.
5. Paradise Beach – Sacramento, CA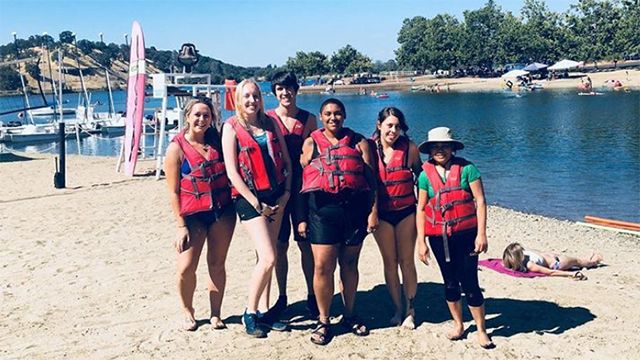 During the seemingly perpetual hot days in Sacramento, locals and visitors flock to the American River, which sits pretty along a bike trail and has a number of beaches for people to hang out and take a dip. One popular (but not crowded) spot is Paradise Beach, which is on a cove created by a bend in the river. It's a bit of a walk from the parking lot to the beach, but the reward is ample space for you to picnic, and the water is gentle enough for you to float in a tube without drifting too far. Whether you want to swim, float, or paddle the river, the staff at HI Sacramento hostel are full of insider tips to help your outing go off without a hitch.
6. The Pacific Ocean – Santa Monica, CA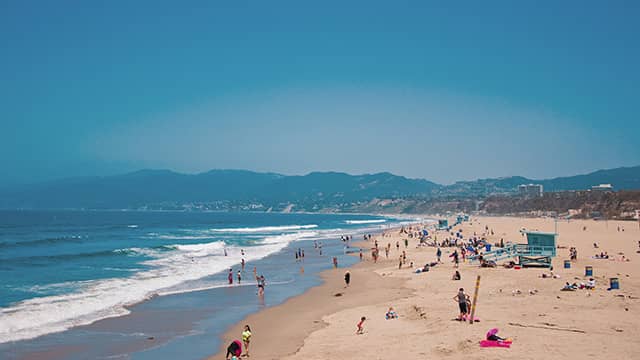 You don't have to venture too far from home base to enjoy a swim when you're staying at HI Los Angeles Santa Monica hostel — the Pacific Ocean's just a few blocks away! The water can be chilly, but when the LA summer gets a little too hot, this is the place for a refreshing dip.