Looking to go green the next time you travel? Look no further than HI Portland Hawthorne hostel. This hostel is leading the way in sustainability and green initiatives. From rainwater harvesting systems to partnerships with Sustainable Travel International, HI Portland Hawthorne hostel continues to find new innovative ways to help preserve our natural surroundings.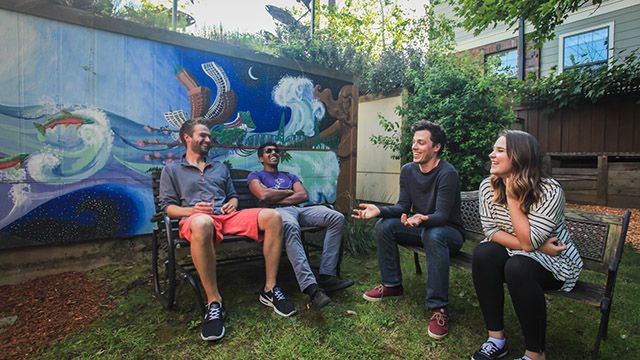 The hostel has many features that helped land it as a stop on the City of Portland's Eco Tour. Outside the walls of the hostel sits a well cultivated garden featuring sunflowers, kale, chard, summer squash, and marigolds. Guests can also find the hostel's Rainwater Demonstration Project that was funded by the Bureau of Environmental Services (BES). The project utilizes methods of managing storm water to decrease the burden to the city's water system and pollution to the Willamette River. Don't forget to check out the EcoRoof (also funded by BES) and the side porch made of trex composite wood!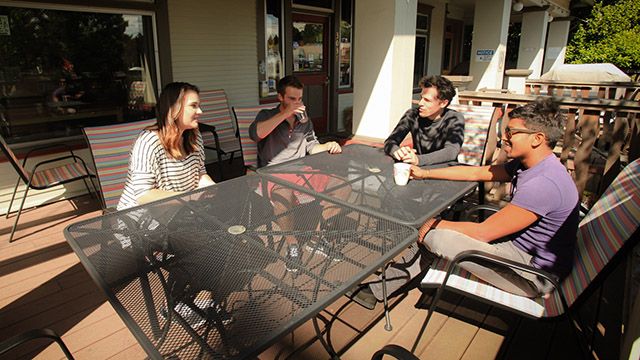 The sustainability efforts don't stop outside. The hostel is committed to a purchasing policy aimed to buy equipment, materials, and products that are recyclable and locally made. The common areas host the recycled jean insulation, bamboo floors, and salvaged windows and doors. Moving into the sleeping quarters, each room is equipped with the new GOTS (global organic textiles standards) certified bed sheets. Portland Hawthorne even takes sustainability down to the Biokleen cleaning supplies that are used throughout the hostel.
This 34-bed hostel is a prime example of how travel organizations and travelers can be conscious stewards of the earth. HI Portland Hawthorne is at the forefront of the new frontier of sustainable travel. Book your stay as you venture to the Northwest and settle into your eco-friendly home away from home.