Know before you go: Want to visit the places recommended in this article? With local regulations changing frequently, it's a good idea to check the web site of any attraction or business to make sure it's open before you go.
Nature-lovers, rejoice! You can experience the natural beauty of the U.S. without having to pack a tent and sleeping bag. Here are a few of our favorite hikes near HI USA hostels that you're sure to love.
1. Mt. Tabor Loop – Portland, OR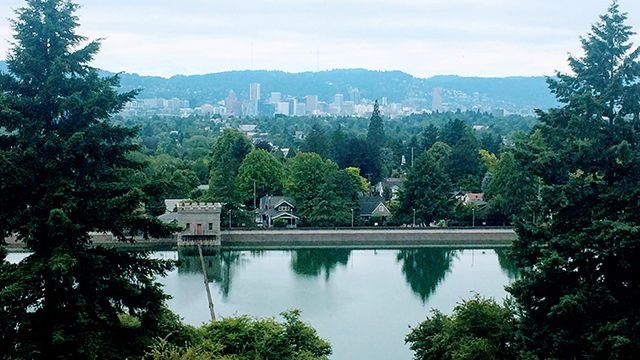 Next time you're staying at HI Portland NW hostel, try going for a hike on Mount Tabor. A dormant volcano overlooking the city, Mt. Tabor is a favorite hiking spot for locals and offers panoramic views of both the city skyline and snow-capped Mt. Hood. The Mt. Tabor loop trail is just under two miles long and gentle enough for most skill levels.
2. Año Nuevo Point Trail – Pescadero, CA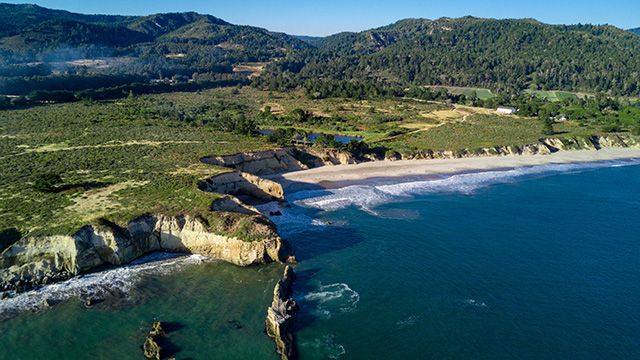 Just 10 minutes down the road from HI Pigeon Point Lighthouse hostel you'll find Año Nuevo State Park. The main feature of this park is that from December through March it becomes home to up to 10,000 elephant seals. The 4.1-mile Año Nuevo Point Trail will take you into the Coastal Preserve where you can hop on a guided tour to see the seals and learn more about what brings them to this spot year after year. When you're ready to relax at the end of the day, find your way to the hostel's cliff-side hot tub where you can enjoy spectacular sunsets and get to know other travelers.
3. Rodeo Lagoon Trail – Sausalito, CA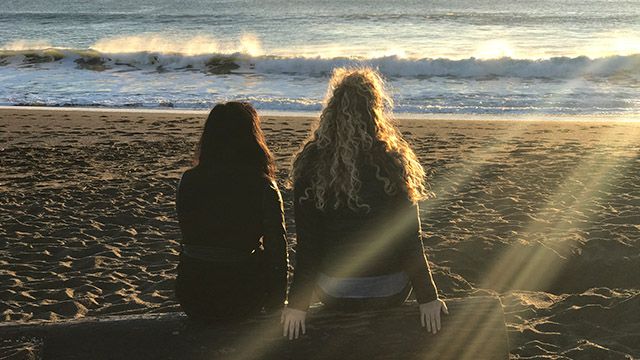 Venture just 30 minutes from San Francisco to HI Marin Headlands hostel and you'll find yourself in the heart of the Golden Gate National Recreation Area. One the hostel staff's favorite nearby hikes is the Rodeo Lagoon Trail. A short walk from the hostel to the visitor center will put you on this 1.5-mile trail that meanders in a loop through a eucalyptus grove and grasslands, passed an estuary and a beach. Back at the hostel, relax in the chill mid-century modern vibe of the common room or cook up a feast in the shared kitchen. There is Wi-Fi, but you'll have more fun if you spend some face time with the other travelers you meet.
4. James River Park Trails – Richmond, VA
If you're looking the perfect mixture of urban and outdoors, head down to Richmond, Virginia– nicknamed the "River City" for good reason. The James River Park Trails stretch 22 miles long and are accessible by two suspension bridges, one being just a 15-minute walk from HI Richmond hostel! Whether you're looking for an easy stroll or a challenging bike path, you'll find what you're looking for with these trails. After a day of adventure, cozy up in the hostel's common areas and get to know other travelers from around the world.
5. Tomales Point Trail – Inverness, CA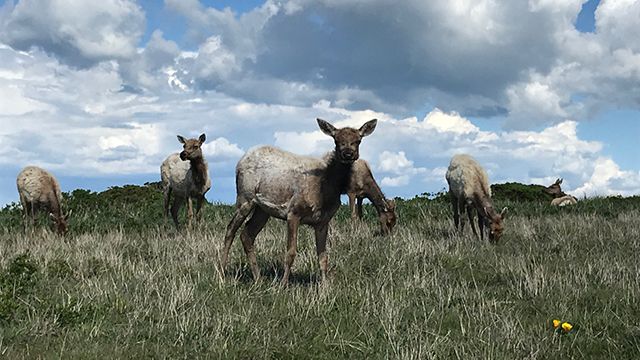 HI Point Reyes hostel is ideal for unplugging, unwinding, and getting in tune with nature. It's located in the heart of the Point Reyes National Seashore and is the only non-camping option available inside the park. Staying at the hostel means you've got fantastic hiking trails, gorgeous beaches, and tons of wildlife, right outside your door. The Tomales Point Trail is a staff favorite located at the north end of the park. This 9.4-mile hike offers stunning views of Tomales Bay, Bodega Bay, and the Pacific Ocean and best of all, you're likely to see the majestic Tule Elk along the way.
6. Sunset Cliffs Trail – San Diego, CA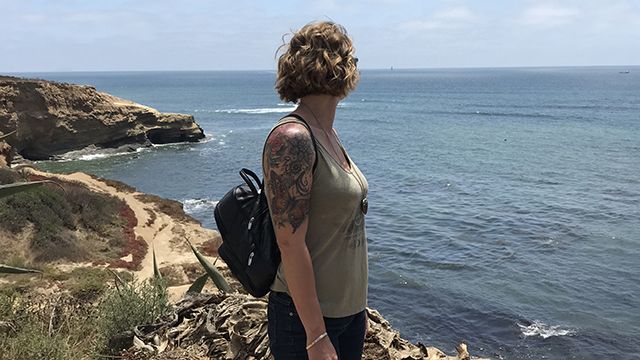 For stunning views of the Pacific Ocean, you can't do much better than Sunset Cliffs Park in San Diego, CA. You can walk for miles along the park's sandy bluffs taking in tide pools, rock formations, and long, rolling waves (not to mention the sunsets you'd expect from the park's name). The park is a quick drive (or a beautiful walk) from HI San Diego Point Loma hostel.