Long a favorite backyard escape for local Californians, these days it seems like everyone wants to visit Monterey. And for good reason: this laid-back town and its surrounding area boast epic coastal scenery, a world-class food and wine scene, and centuries of fascinating history, not to mention plenty of backdrops from the HBO series Big Little Lies.
But all that good stuff doesn't always come cheap. Unless, that is, you know where to look. Fortunately, the staff at HI Monterey hostel are experts on helping visitors live the good life on a budget. Check out some of their local favorites below.
1. Explore the local parks and beaches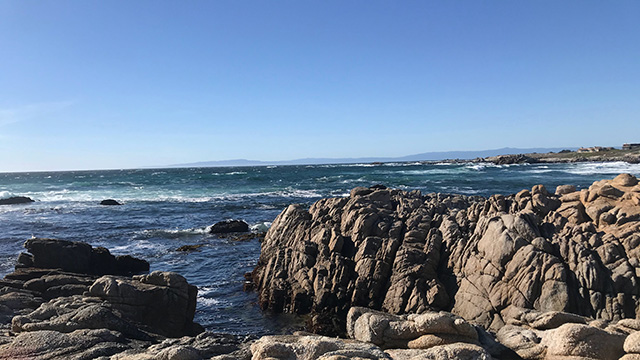 Arguably, Monterey's biggest attraction is its natural beauty, and it doesn't cost much to take it in. Go for a hike in Point Lobos State Reserve, about a 20-minute drive from downtown Monterey, for coastal views among the Monterey cypress trees. It won't take you long to see why Point Lobos is often called the "crown jewel" of California's state parks. For views of the Monterey Bay and Carmel valley, make your way to Jacks Peak County Park. Admission to the park is just $2 per person, and there are picnic tables available so you can skip eating out and pack your own lunch.
Nearby Fort Ord National Monument, on the site of a former military base, offers more than 80 miles of trails for hiking, mountain biking, and horseback riding, and it's a great place to spot wildlife such as deer, hawks, quails, and eagles.
2. Visit the city's unique museums
The Pacific Grove Museum of Natural History has been around since 1883 working to inspire discovery and stewardship of the natural world. Stop by to see its extensive collection of birds, Native American baskets and pottery, and even an herbarium cataloging the plant life you're likely to see all over the area. The Monterey Museum of Art features a wide array of California regional art, including special exhibits showcasing big-name artists such as David Hockney. Each of these museums charges $10 or less for admission, so spending a few hours there will give you a lot of bang for your buck.
3. Get active outdoors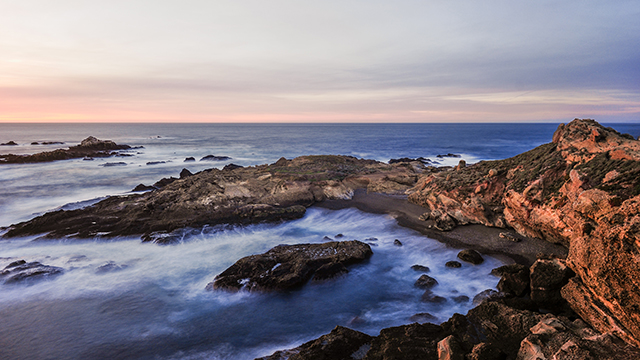 Monterey's Coastal Recreation Trail, an 18-mile route hugging the coast, is a great place to get some exercise and some fresh air. The paved pathway offers stunning views for walkers, joggers, and cyclists, and it will take you past some of the city's most popular sites, including Lovers Point State Marine Reserve, the Monterey Bay Aquarium, and Del Monte beach.
For a shorter stroll with a whole lot of historical perspective, try the Monterey Path of History. This two-mile route stops at over 50 historic buildings, including several adobe structures, spanning hundreds of years of Monterey history. You can even take a free, self-guided audio tour at stops along the way using your cell phone.
4. Dine on a dime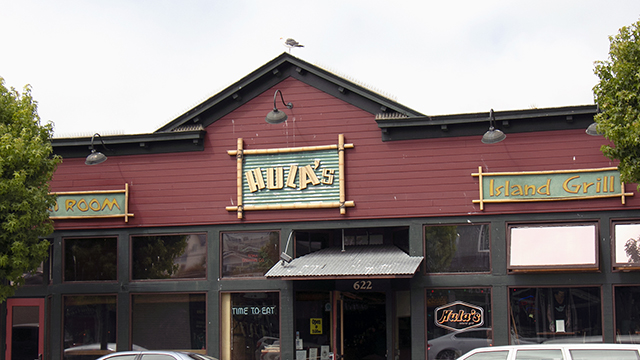 There are dining deals to be had all over town, including some local favorites that will help you get off the beaten path even without straying too far from Cannery Row. For lunch, try Il Vecchio, an Italian restaurant where everything is made in-house and pastas and focaccias are served at a fraction of their dinnertime price on weekday afternoons.
On Tuesdays, Hula's Island Grill offers an all-night happy hour, with a huge menu of tiki drinks and food (think Hawaiian ceviche, calamari, and spicy edamame) for just $6 a pop. Just down the block, La Bahia Mexican American Restaurant dishes up $1 tacos on Wednesdays.
Peter B's Brewpub, in pretty Portola Plaza, celebrates happy hour every night of the week from 4:00-6:30 p.m., drawing in savvy locals for discounted appetizers, plus $5 craft beers (Peter B's makes their own) and cocktails. Sunday through Thursday nights, late-night diners get a second go at happy hour from 9:30-10:30 p.m.
5. Stay smart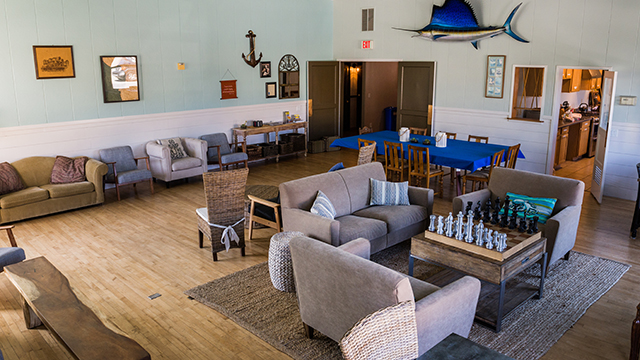 HI Monterey hostel is within easy walking distance of Cannery Row, Fisherman's Wharf, and the Monterey Bay Aquarium, but even with its killer location, it's a great fit for budget-minded family and solo travelers alike. Whether you choose a private room or a shared dorm, your stay includes everything you need to make the most of your visit to Monterey without breaking the bank: free Wi-Fi, a free pancake breakfast every morning, free parking, and friendly staff who are eager to share their favorite local spots and experiences.