Updated May 2023.
Located at the foot of a historic lighthouse, HI Pigeon Point Lighthouse is the go-to spot for anyone who wants to feel secluded while getting a taste of the California coastal way of life. Get ready for a relaxing, outdoorsy weekend getaway in Northern California with our handy two-day itinerary.
Day 1
The Drive
Take your time winding down the coastal highway from San Francisco towards Pigeon Point Lighthouse. Along the way you'll be treated to windswept views and scenes of picture-perfect beaches.
Once you reach Pescadero State Beach, about six miles north of HI Pigeon Point, pull over into the large parking lot. From here, follow the signs down to the beach, which is a lovely stretch of shoreline with rocky cliffs, and under the highway to Pescadero Marsh Natural Preserve. With nearly 250 acres of protected land, the preserve is home to hundreds of species of birds within an impressively diverse set of habitats.
Grab supplies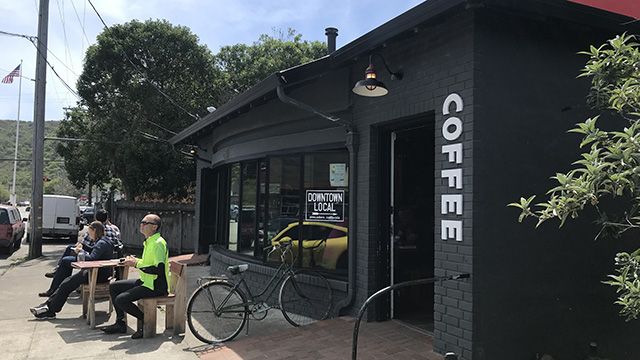 Next, it's inland towards Pescadero, a quaint farming town with a main street lined with stores and eateries. Fuel up with a coffee at Downtown Local (don't miss the tiny movie theater in the back), the walk over to Arcangeli Grocery on Stage Road, which is known for its out-of-this-world artichoke-garlic bread available hot and fresh out of the oven.
Just off Stage Road, you'll find Harley Farms Goat Dairy on North Street. The restored 1910 goat farm is offers farm tours featuring goats, llamas, bees, and peacocks. Check their website for guided tour availability, or stop by any day between 11 a.m. and 4 p.m. to pick up goods made on-site at the dairy's cheese shop.
For more farm-fresh treats check out the Pescadero Grown Farmer's market on summer Thursdays.
Check-in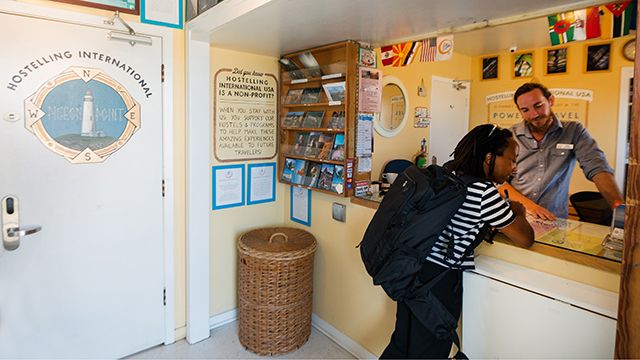 Once you're all stocked up, it's time to head back on Highway 1 and drive the short six miles to the beautiful beacon that is Pigeon Point Lighthouse. Along the way, be sure to stop at Bean Hollow State Beach, a cute little rocky alcove with scenic views.
Check in at HI Pigeon Point, then go and explore the property and the historic 116-foot tall lighthouse, which dates back to 1872. While visitors can't actually walk inside the lighthouse, you can still walk around and see the Fresnel lens inside the fog signal building.
After a chill evening of making dinner in the hostel's fully equipped kitchen and hanging out with other guests in the cozy living room, be sure to check out the tide times for the next day (there's a tide chart near the front desk).
Day 2
Get outdoors
One of the best places in the world to see northern elephant seals is just a few miles south of the hostel at Año Nuevo State Reserve. From December through the end of March each year, the giant mammals return to shore to breed and give birth, and public access is only available on docent-guided walks which last about two hours. Tickets should be reserved in advance, though HI Pigeon Point has a limited number available for weekend tours you can purchase directly at the hostel. In the summer months, the seals are on the beach molting and are accessible by self-guided hiking with a free Visitor Permit.
To get up and close with another Northern California icon, head to Butano State Park, just a 15-minute drive from the hostel, where you'll find miles of hiking trails through a redwood-filled canyon. Another option is Big Basin Redwoods State Park, an hour's drive from the hostel, which has miles of hiking trails with opportunities to see redwoods, waterfalls, and wildlife. Big Basin is still recovering from several years' worth of extreme weather events, including wildfires and intense rain, but much of the old-growth forest remains and the park is open for visitors.
Spot some sea creatures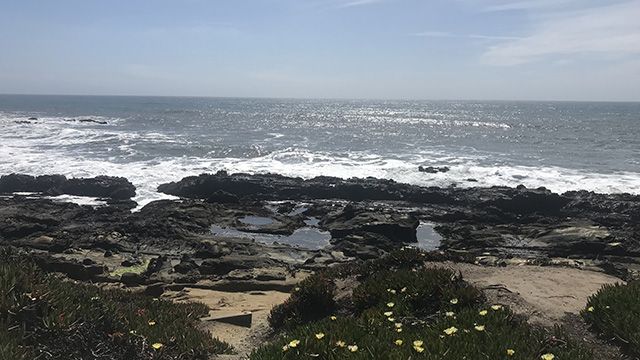 Head back to HI Pigeon Point for low tide in the afternoon (don't forget to consult a tide calendar in advance). Where craggy rocks meet the ocean, there are countless tide pools where you can get up close to kaleidoscope-colored seaweeds and tiny swimming creatures.
In the winter and spring, you can also spot grey whales right from the hostel grounds as they migrate with their young. There is a boardwalk in back of HI Pigeon Point that leads to a sweet spot with excellent views of the whales' highway in the sea.
Spend the evening relaxing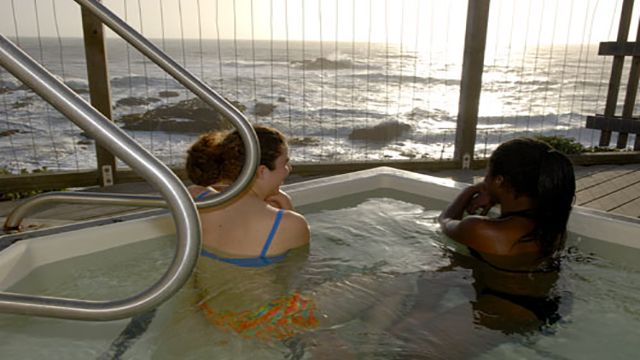 One of the best, and most in-demand, places to watch the sun set into the Pacific Ocean is HI Pigeon Point's cliff-side hot tub. Make a reservation at the front desk to book a half-hour slot: they are available starting at 3:30 p.m. each afternoon and spots are available from 4 p.m. to 10:30 p.m. Reservations are $8 per person, and are available on a first-come, first-served basis.
Once you've had your seaside soak, check out Highway 1 Brewing Company on Cabrillo Highway for a couple of house-made brews and locally sourced seasonal California eats.