Welcome, Returned Peace Corps Volunteers!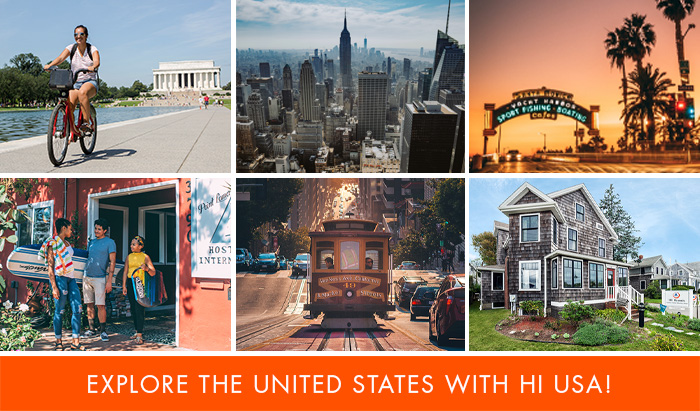 Our country is full of iconic destinations and cultural diversity from coast to coast. To really get to know the US, you have to see it the way the locals do, hang out where they hang out, and explore the hidden gems along with the major attractions. HI USA hostels offer free events and programs that help you do just that – and we want you to make some new friends along the way!
When you stay at a HI USA hostel, you will enjoy:
Destinations around the country to choose from: city centers, lighthouses, national and state parks, islands
Free WiFi
Free breakfast (select hostels)
Free charging stations
Equipped kitchens for guest use
Personal lockers
Huge offering of free activities, walking tours, dinner nights
Awesome staff with local tips to share
Spacious shared dorms and plenty of private rooms with ensuite bath
Opportunities to meet fellow guests from around the world & the U.S.
---
I'm ready to go! Where can I book?
You'll enjoy the best rates when you book direct on hiusa.org. Check out these EXCLUSIVE discounts discounts we're offering to Returned Peace Corps Volunteers on stays throughout 2020, available through the links below. Please note: in order to receive these discounts, you must book using the links below and enter the promo code when booking your hostel. If booking by phone, please have the promo code in front of you to provide for the reservations agent.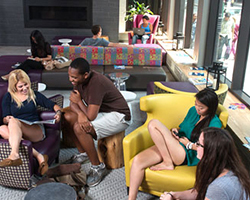 HI Boston Hostel
The HI Boston hostel is just steps from some of the city's most exciting cultural destinations. History buffs will love the free Freedom Trail and Harvard tours and sports lovers will want to be first in line for the free Fenway Park tour. Promo Code: RPCV Get 10% off here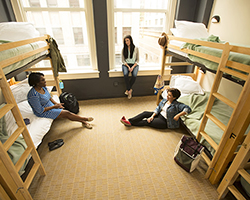 HI Chicago, The J. Ira and Nicki Harris Family Hostel
Located in the heart of downtown Chicago in a vibrant university district, HI Chicago, The J. Ira and Nicki Harris Family Hostel, offers comfortable and contemporary accommodation in a historic building. Promo Code: RPCV Get 10% off here
HI Los Angeles Santa Monica Hostel
Trying to focus on the aspects of the location/hostel that guests can still enjoy during corona: Sunbathe in our private courtyard or at the nearby beach, relax in our newly renovated guest rooms, and enjoy easy access to shops, cafes, and grocery stores. Promo Code: RPCV Get 10% off here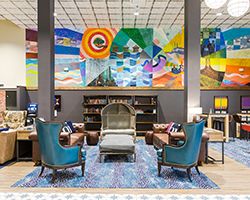 HI New Orleans Hostel
Located just across the street from the French Quarter, HI New Orleans will help you experience everything from crawfish and beignets to zydeco and parades, and so much more. Our newest hostel will wow hostel newbies and veterans alike. Promo Code: RPCV Get 10% off here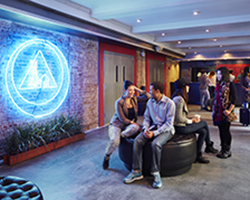 HI New York City Hostel
Located just two blocks from the Subway and Central Park, the HI New York City hostel gives travelers easy access to all the sights and attractions New York has to offer.
Promo Code: RPCV Get 10% off here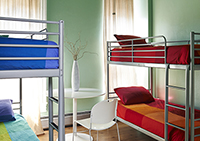 HI San Diego Downtown Hostel
Located in the heart of the Gaslamp Quarter, the HI San Diego Downtown hostel is a perfect base for exploring local restaurants, nightlife, and shopping.
Promo Code: RPCV Get 10% off here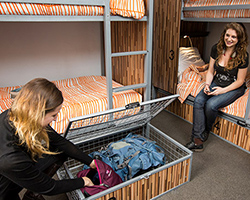 HI San Francisco Downtown
Close to cable cars, museums, shopping, and more, the HI San Francisco Downtown hostel is at the center of everything you want to see and do in the city. Promo Code: RPCV Get 10% off here
Membership is required at all HI USA hostels. A HI USA membership gives you access to member benefits at over 4,000 Hostelling International hostels in more than 75 countries worldwide. You can either buy an annual membership online or pay for a daily membership ($4/night) when you arrive at the hostel.