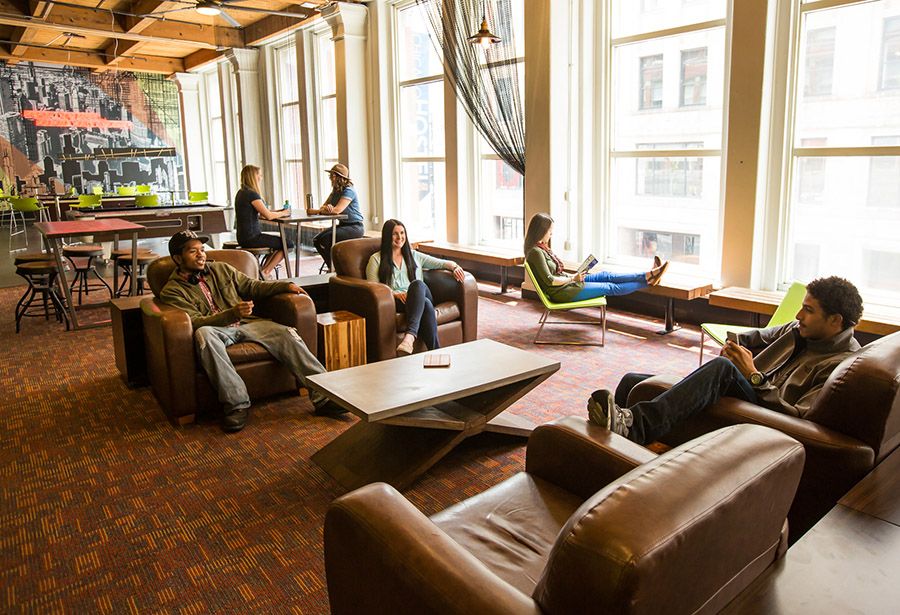 Stay Longer, Save 20%!
Want to get away to recharge and re-set? Stay a week or two and soak up the culture in New York or Boston. Our hostels are perfect extended-stay accommodations whether you're traveling solo or with your family & friends. Wherever you escape to, when you stay 7 or more nights you'll save 20% on the Best Available Rate. Book today!
Here's What Hostelling Looks Like Right Now
We're doing everything we can to ensure you enjoy all the best parts of hostelling while still staying safe. Here's what you can expect.
LEARN MORE
HI New York City
This historic hostel, blocks from Central Park, has the largest private green space in Manhattan. Use code WEEKLY at booking and save 20%.
STAY LONGER
HI Boston
A modern hostel close to all of fall's best outdoor attractions. Use code WEEKLY at booking and save 20%.
STAY LONGER
Offer Terms and Conditions
To get the 20% discount off the best available rate, stays must be a minimum of 7 nights. Due to city wide limitations, guests can only book up to 14 days maximum. This rate is non-refundable and non-cancellable. Payment for the entire stay will be taken on the day of reservation. The discount is only valid for new bookings and cannot be combined with any other promotions. It is available for all bed types. Offer valid until February 28, 2021.