About the HI USA Board of Directors
The Board of Directors is pivotal to HI USA's success, responsible for defining the organization's vision, impact and scope, and ensuring it meets commitments to its stakeholders. Directors reflect a diversity of backgrounds and professions, and all have a passion for hostelling and promoting intercultural understanding. Directors are unpaid volunteers, elected to serve for a three-year term, and committed to the HI USA mission, credo and code of ethics. The Board of Directors typically meets four times per year and by conference call as needed for timely issues.
Policy Governance
Utilizing Policy Governance as its governance model, the HI USA Board provides clear direction to the CEO by explicitly defining expected outcomes that demonstrate achievement of the organization's vision and mission (Ends Policies), by establishing operational parameters (Executive Limitations Policies), and by explaining how the board will delegate authority to the CEO (Board-CEO Linkage Policies).
Current Officers
Charles Hokanson, Board Chair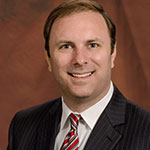 Charles is Senior Vice President, Florida Community Engagement, Helios Education Foundation, an endowed public charity for education reform efforts in Arizona and Florida. Charles previously served as CEO of an education reform consulting company and President or Executive Vice President of three national education policy nonprofits, as well as U.S. Deputy Assistant Secretary for Elementary and Secretary Education. He chairs the Florida College Access Network advisory board and serves on the boards of the Florida Education Foundation, the Florida Chamber Foundation and Florida Philanthropic Network. Charles has an A.B. and A.M. from Stanford University, M.P.P from the Harvard Kennedy School of Government and J.D. from Harvard Law School. Current term ends in 2022. Tampa, FL.
Violet Apple, Board Vice Chair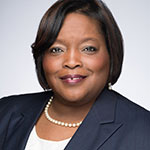 Violet has been the CEO of Girl Scouts of Central Maryland for five years. A high priority in this role is advancing the Council's relevance in the communities served, through outreach and community partners. Violet previously served HI USA on a board committee. She holds a Masters in Management with Specialization in Business Administration from Penn State Great Valley and a Certificate in Non-profit Management from the University of Delaware. Current term ends in 2023. Owings Mills, MD.
Erin Hamant, Board Secretary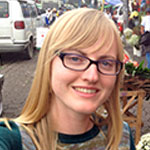 Erin is the Senior Operations Analyst for the City of West Hollywood. She works principally on policy, budget, and infusing Local & State environmental sustainability goals into procurement, capital project development, and general operations of the City's streets, sidewalks, facilities, parks, urban forest, and commercial and residential zones. She also serves as Co-Chair for the Westside steering committee of the U.S. Green Building Council-LA Chapter. Current term ends in 2022. Santa Monica, CA.
Nicole Sandoval, Board Audit Committee Chair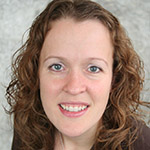 Nicole is a Compliance Manager at Wells Fargo & Company and has 20 years of experience in project management, risk assessments, internal audit and Sarbanes-Oxley engagements in multiple industries. She is a Certified Internal Auditor and Certified Financial Services Auditor who also holds Certification in Risk Management Assurance and the Institute of Internal Auditors' Internal Quality Assessment/Validation Accreditation. In prior roles, Nicole was the former president of the Minnesota Council of Hostelling International. Nicole has a BS in Business and an MBA from the University of Minnesota Carlson School of Management. Current term ends in 2021. Plymouth, MN.
Board of Directors
Nick Andrade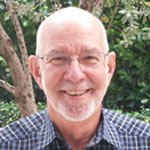 Nick is a retired business person with extensive senior executive experience in the recreation industry. He has started, owned and participated in the operations of several notable bicycle manufacturing, distribution and marketing companies with a nationwide footprint. His experience includes the consolidation of multiple operations into a single marketing and sales company. Nick is active in charity and bicycle advocacy work. He serves on the boards of three educational institutions at the grammar, high school and college levels. Current term ends in 2023. San Francisco, CA.
Berkita S. Bradford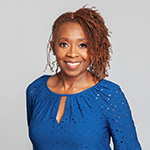 Berkita Bradford is Department Chair of Hospitality Management at Virginia State University. During her twenty years in higher education, she has focused in the areas of event/meeting management lodging, human resource management, customer service, and professional development. Her research interests include entrepreneurship opportunities with heritage tourism and benefits of study abroad for hospitality students. She is a site reviewer for Accreditation Commission for Programs in Hospitality Administration and serves as President of the HBPCU – Hospitality Consortium. Berkita holds a Ph.D. in Hospitality Management from Kansas State University and recently completed a certification in Diversity, Equity, and Inclusion. Richmond, VA.
Erika Byrnison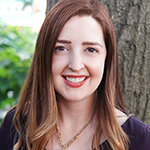 Erika is Director of Marketing Operations for 92nd Street Y, a cultural and community non-profit in New York City that created #GivingTuesday in 2012. Recently she became an adjunct professor of history at Wagner College. She has an MA in Liberal Studies with a concentration in American Studies from The Graduate Center of the City University of New York. Erika is active as a volunteer for reproductive justice and LGBTQ organizations, including her role on the Leadership Council of The Doula Project. Previously she's served on the Board of the Girl Scout Council of Bergen County. Current term ends in 2023.
Lisa Gurwitch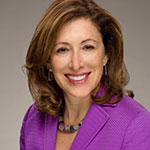 Lisa Gurwitch leads global fundraising and marketing efforts and serves as a member of the global executive team of the American Jewish Joint Distribution Committee (JDC), the leading global Jewish humanitarian organization. Prior to joining JDC, she was CEO and President of Delivering Good, a nonprofit that pairs major manufacturers and retailers with national and international aid efforts. Lisa also previously served as Senior Vice President of Institutional Advancement and External Relations for World Learning, which engages in leadership development, education, and civil society-building efforts in 60+ nations.
Her career also included 18 years focused on charitable gift planning and grant making with the San Francisco-based Jewish Community Federation and Endowment Fund. Lisa serves or has served in various volunteer leadership positions for over 40 trusts, foundations, and other organizations, including the investment committee of Adas Israel Congregation in Washington D.C. and the GW Law Public Interest Advisory Council.
Lisa practiced law in San Francisco and Chicago. She holds a JD from George Washington University Law School, a BA in economics from Vanderbilt University, and is a graduate of the Wexner Heritage and Mandel Executive Development Programs.
Wangari Kamau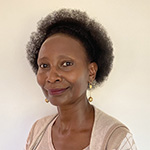 Wangari Kamau, following 20+ years with the World Bank leading global talent management, founded Soma Global Consulting in 2019, a firm focused on inclusion & cultural awareness in the global workplace. She is a recognized thought leader and public speaker on global workforce issues. Her background includes significant board experience, including utilizing Policy Governance. An immigrant from Kenya, she has worked in and traveled to several countries. She holds a M.S. in Business & Management from the University of Maryland Global Campus and several professional certifications, including Global Professional in Human Resources (GPHR). Rockville, MD.
Walt Knoepfel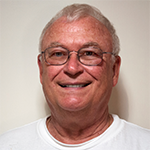 Walt is a retired financial executive and CPA with domestic and international experience in multiple industries, including not-for-profit. Most currently he worked as an audit/assurance partner with PricewaterhouseCoopers. Walt served in various leadership capacities with the former Hostelling International Golden Gate Council, including as president and treasurer. He previously served as HI USA treasurer and Audit Committee chair. Current term ends in 2023. San Francisco, CA.
Bruce Marsden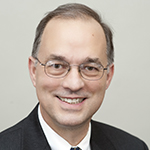 Bruce serves as a Financial Consultant at Riverside Research Institute, a nonprofit organization that advances scientific research. He previously served as Sr. Vice President at U.S. Trust and Bank of America, in multiple vice president positions with Charles Schwab, as a Principal at Barclays Global Investors and as audit manager at Deloitte. He previously served on the HI USA board 1999 – 2008. Bruce has a BS in Accounting and an MBA from the University of California Berkeley. Bruce is a CPA and CFA charterholder. Current term ends in 2021. New Hope, PA.
Dean Papademetriou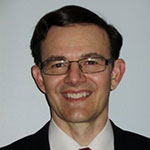 Dean is legal counsel to the Boston Housing Authority, where he has extensive experience with tax credit financing, bond financing, public procurement, construction, and energy sustainability. Previously, he was in private practice as a real estate and corporate attorney. He is trustee of a large condominium trust and manages properties for a family business. Dean has participated in a learning exchange between professional and community leaders in Boston and Haifa. Current term ends in 2022. Boston, MA.