A few months ago, I was eating dinner with my boyfriend at a hostel in Portugal when a fellow guest said, "Okay, I think I'm missing something here. How do you guys know each other? Are you… dating?!"
And I get it! A lot of people may not expect to find couples in a hostel. After all, hostels aren't exactly the relaxing and romantic accommodations that lots of people equate with couples' travel. And then there are the dorm rooms. Who wants to sleep in a room with their significant other and 14 strangers?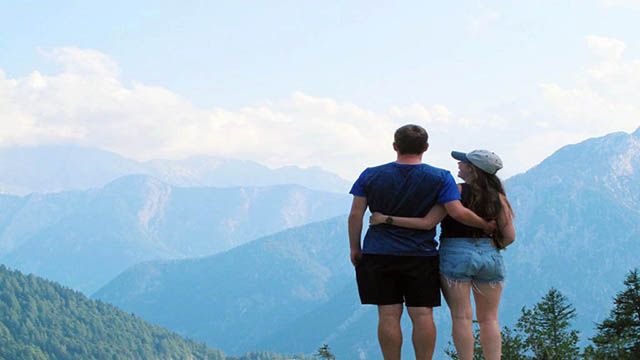 But despite these downsides to hostelling as a couple, I love it! My boyfriend and I have stayed in hostels together in Portugal, Morocco, Slovenia, the USA, and more. In fact, when we book a trip together, hostels are always the first places we research for accommodation.
But isn't hostelling as a couple awkward? Why would you do it? I've gotten these questions before and I want to make it clear that there are so many more pros to hosteling as a couple than cons. Here are some things you should consider if you want to stay in hostels as a couple.
You can stay in a private room
So many people don't know that you can stay in a private room in a hostel. Think of it like a hotel, but more social and a quarter of the price. By choosing a private room you won't have to sacrifice your alone time, but you won't lose out on the benefits of hostelling, either. My boyfriend and I have stayed in private rooms in lots of hostels, which are often even nicer than hotels!
Keep in mind that you don't have to stay in a private room. We have stayed in dorm rooms before when we've had particularly low budgets or the private rooms were sold out. Just remember to be respectful of your fellow hostellers.
Check your expectations
Don't arrive at a hostel as a couple expecting the most luxurious, romantic holiday of your life. Hostels are designed to be social and community-centered environments. They are accessible to all kinds of people, and this is one of the best things about hostelling! You will love hostelling as a couple as long as you don't approach it with unrealistic expectations.
You'll save money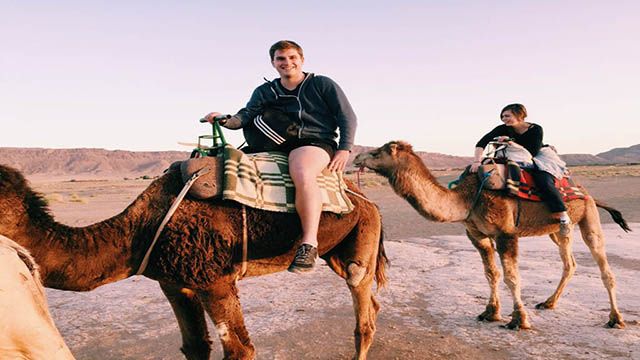 Just because you are in a couple, it doesn't mean you magically have a higher travel budget. And it is no secret that hostels are one of the most affordable ways to travel. By splitting the cost of a private hostel room, you will save your money to spend on more travel experiences.
You'll get a break from being together 24/7
We love hostelling asa couple because it gets us socializing with new people from all over the world. As a traveling couple, you will spend a lot of time together. You will get to know your significant other in way more intimate ways than you ever intended (thinking of you, Montezuma's Revenge). And any couples who say they travel and don't fight are just plain lying.
It can be difficult to spend time apart or meet other people when you're traveling as a couple, and that's where hostels come in. Meeting other people, and reverting temporarily back to the "friend zone" with your partner, can be the refresh that your relationship needs, particularly during long-term travel.
Find a balance with alone time
Just because hostels are social environments doesn't mean you have to spend all your time making new friends or ignoring your significant other. We love the social aspect of hostelling as a couple, but we always plan in alone time, too. Usually we will go out in the morning, just the two of us, to explore the city or do a tour. In the afternoon, we return to the hostel for community meals or events. Most hostels are more active in the evenings, anyway.
Hostels are more fun
Honestly, hostels are just more fun! Some of our favorite travel memories are from hostelling together as a couple. We'll always remember the surfing trip we took with our Portuguese hostel, or the lazy hammock days at our hostel in Ljubljana. To this day my boyfriend and I laugh about memories made with the Quebecoise girls we met at our hostel in Portugal, and the rather rowdy motorcycle gang from our Moroccan hostel. These are the memories that last the longest and are so fun to remember together.
Hostels aren't just for single travelers. Next time, bring your partner along for the journey, and see why couples can hostel, too!