HI Chicago hostel is in a pretty unbeatable location if you're visiting the Windy City for the first time: it's within minutes of some of downtown Chicago's best downtown tourist attractions, but it's also surrounded by plenty of hidden gems, so you can balance your bucket list out with some local favorites. Here's a list of our favorite things to do, see, and experience near HI Chicago.
Art & Architecture
The Art Institute of Chicago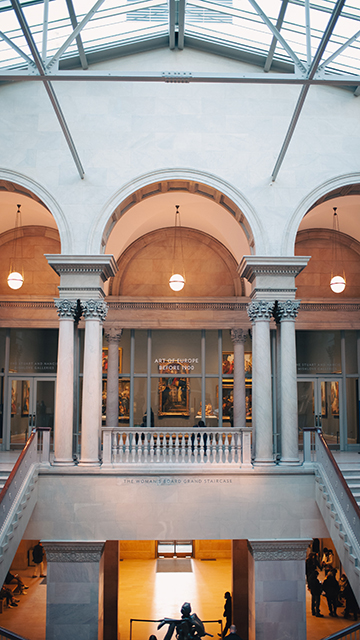 Just a few minutes' walk from HI Chicago hostel, you'll find the Art Institute of Chicago at the edge of beautiful Grant Park. The museum is housed in an iconic building flanked by bronze lions and is home to a huge collection of works by household-name artists (think Monet, Van Gogh, Picasso, Dali, O'Keefe, and Warhol), plus the works of lesser-known artists from all over the world. It's one of the most popular tourist attractions in Chicago, and once you visit, it won't be hard to see why.
Skydeck at Willis Tower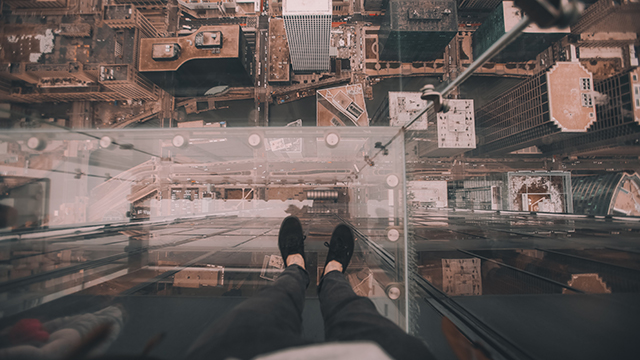 Chicago is famous for its architecture, and you can get a bird's eye view of all of it from the famous Skydeck at Willis Tower. This skyscraper, standing over 1,300 feet tall, is perhaps most famous for "the Ledge," an enclosed glass box extending four feet out from the side of the building on the 103rd floor. Muster the courage to step out onto the ledge and you'll feel like you're floating above the city (you'll also get some epic shots for your Instagram).
Big-Name Public Art Installations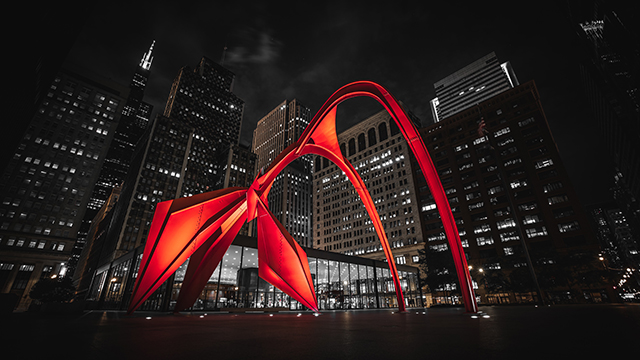 No big deal: downtown Chicago just has a giant Pablo Picasso sculpture towering over a public plaza that anyone can visit for free. You can see the untitled, 50-foot-tall piece in Daley Plaza, less than a 15-minute walk from the hostel.
For more public art from art-world super stars, visit the nearby mosaic "Four Seasons" by Marc Chagall, or Alexander Calder's "Flamingo," a bright red, abstract steel behemoth that still looks delicate even weighing 50 tons and standing 53 feet tall.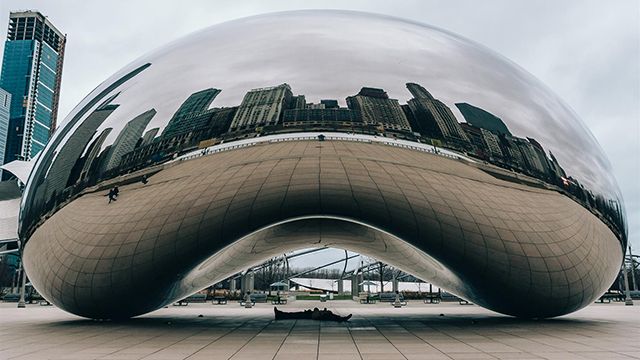 And, of course, you can't go to Chicago without visiting "Cloud Gate," the Anish Kapoor-designed work better known as "the Bean." Constructed in gleaming stainless steel, this (appropriately) bean-shaped sculpture reflects a beautifully distorted version of Chicago's city skyline, making it a popular spot for everything from photo-snapping to daydreaming. You can walk there from HI Chicago in less than 15 minutes.
Culture
Chicago Cultural Center
This stunning historic building offers concerts, art exhibits, and other special events year 'round. The best part? Events here are free to attend, making them perfect for travelers on a budget. Even if you don't find an event that piques your interest, it's still worth taking a free guided tour of the impressive building. Constructed in 1897, it features beautiful interior architecture and the world's largest Tiffany stained-glass dome.
Chicago Theater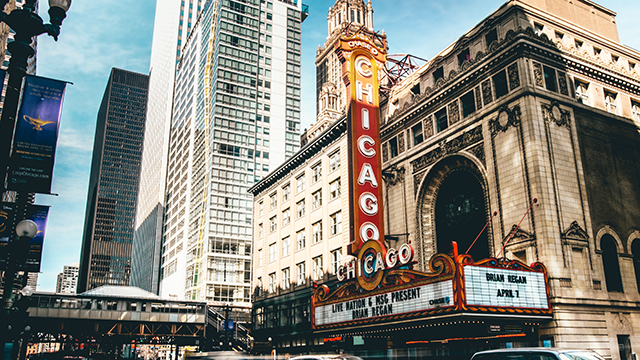 Opened in 1921, this stunner of a performing arts space hosts huge names in music, comedy, and more. Whether or not you score tickets to a show, you'll want to grab a photo under its iconic marquee, which will quickly let your Instagram followers know which city you're visiting.
Parks
HI Chicago hostel is just a few minutes' walk from Grant Park, so you'll have easy access whether you're heading to Lollapalooza, or just want to take in the park's gorgeous gardens, vistas, and Buckingham Fountain.
On the north side of Grant Park you'll find Maggie Daley Park, which offers tons of opportunities for outdoor adventure. In the fall and winter, take a glide down its unique ice-skating ribbon; in the warmer months, try scaling one of the park's two climbing walls (you can rent gear and even get lessons on-site), or play a round on its Chicago-themed miniature golf course.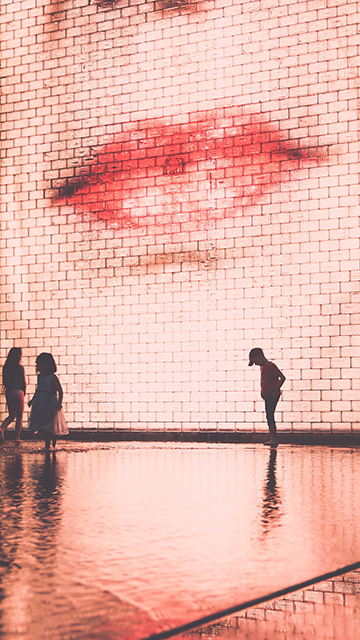 Adjacent to Maggie Daley Park, Millennium Park is known for blending natural landscapes with urban architecture. In addition to The Bean, this is where you'll find the Frank Gehry-designed Pritzker Pavilion, the tranquil Lurie Garden, and Crown Fountain, where 50-foot-tall towers project illuminated pictures of Chicagoans of different ages, genders, and ethnicities above a reflecting pool that's a popular place to cool off in the summer.
Food & Drink
Cafecito
On the ground floor of HI Chicago you'll find a bustling outpost of Cafecito, a popular Chicago staple for Cuban-style coffee, sandwiches, and salads.
Hero Coffee Bar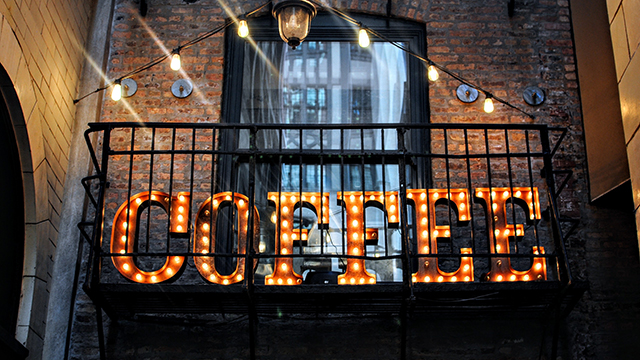 This teeny-tiny coffee shop serves excellent coffee and huge bagel sandwiches less than a five-minute walk from the hostel. It's a favorite breakfast stop among hostel staff, and is perfect for a pick-me-up any time of day.
Chicago Athletic Association
Once a private club for Chicago's elite, the historic Chicago Athletic Association building is now home to a swanky hotel for out-of-town visitors. But within that hotel you'll also find several bar and café spaces that offer a luxurious, old-Chicago experience that members of the general public can enjoy, even on a budget. Sip a coffee or a cocktail in the Drawing Room, its cozy lobby bar, a warm space with comfy leather armchairs and even a roaring fireplace in the winter; have a drink in the Game Room, where you can play bocce ball, billiards, shuffleboard, or chess; or splurge on a cocktail upstairs at Cindy's, a rooftop bar with unbelievable views of the city and Grant Park.