Know before you go: Want to visit the places recommended in this article? With local regulations changing frequently, it's a good idea to check the web site of any attraction or business to make sure it's open before you go.
If you want to avoid the crowds, save money, and experience a new city the way few tourists ever will, it's all about traveling during low season. And while winter brings heavy snowfall and chilly temperatures to many of our favorite U.S. destinations, it's still an excellent time of year to explore them. From winter-only attractions, to city sights that are even prettier under a coat of snow, we've got plenty to keep you busy in the country's best cold-weather winter destinations.
New York City, NY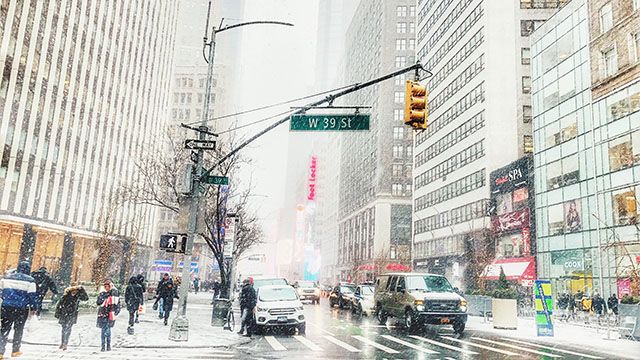 Winter in NYC is probably best known for its German-style Christmas markets, over-the-top department store window displays, and enormous tree at Rockefeller Center. But outside of the holiday season, there's still so much to love about New York in the winter.
For starters, if you've never seen Central Park under a fresh blanket of snow, you're in for a real treat. The usually bustling park gets super silent, aside from the soft crunch of snow under your rubber boots, and the trees, bridges, and fountains take on a sparkling, pristine look.
Winter is also the only time you can ice skate against the backdrop of the city's iconic skyline. Skip the crowds at the touristy Rockefeller Center and head instead to Bryant Park, where you can practice your toe-loops and Salchows (or cling to the barrier wall for dear life) alongside locals and visitors alike.
Chicago, IL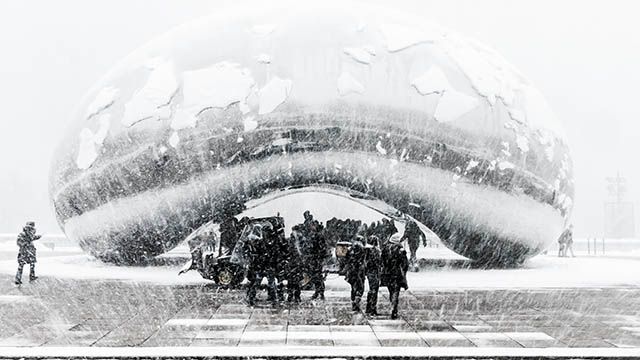 We love Chicago in the winter, and as long as you bring along a warm jacket and a sense of adventure, we bet you will, too! Take advantage of the thinner crowds at the famous Cloudgate sculpture in Millennium Park and you'll score a rare photo of "the Bean" with an uncluttered reflection of the city skyline. At nearby Maggie Daley Park, don't miss the ice skating ribbon, which forgoes the standard round ice rink in favor of a snaking loop that winds through winter landscapes.
But we love Chicago in the winter most of all for the cozy indoor spaces it offers to hang out in, whether you want to curl up with a cocktail or spend an afternoon taking in the local culture. A few of our favorite ways to spend a snowy afternoon include sipping a cappuccino near the fireplace at the Chicago Athletic Club, and basking in the glow of the vibrant colors on display at the National Museum of Mexican Art.
Boston, MA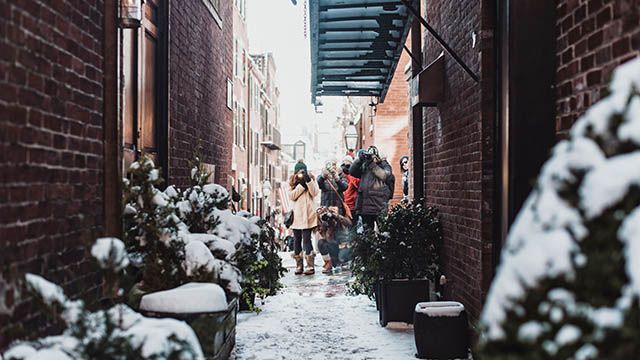 Wintertime in Boston looks like it was pulled straight from the history books, with snow draping off the eaves of old-timey brick buildings and sitting atop statues of Revolutionary War heroes. In Boston Common, the oldest public park in the country, you'll find everyone from little kids to college students twirling around the ice on the frozen Frog Pond. Across the street at the Public Garden, you'll have endless opportunities to Instagram snow-covered bridges and weeping willow trees. Winter is also an excellent time to dodge the crowds at some of the city's most popular indoor attractions. Skip the lines at the Isabella Stewart Gardner Museum or the Museum of Fine Arts, grab a bowl of clam chowder at Quincy Market, or join a tour at Sam Adams or Harpoon breweries.
Washington, DC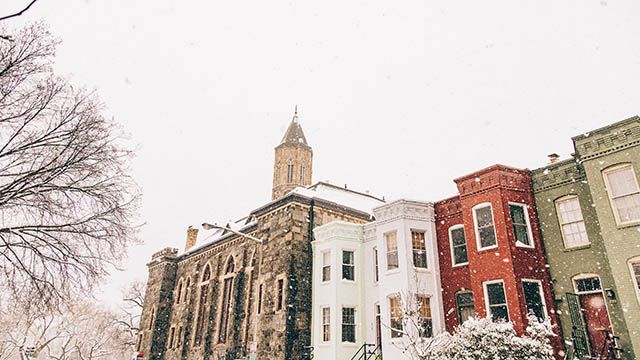 Like Boston, DC is a wonderful spot to take in some snow-covered history in the winter. Plus, it offers a world-class array of museums to duck into whenever you get cold, and they'll all be much less crowded than usual at this time of year. The best part? Many offer free admission! That means you can save your money for DC Winter Restaurant Week in January, when some of the city's best restaurants offer steeply discounted prix-fixe menus for brunch, lunch, and dinner.