Know before you go: Want to visit the places recommended in this article? With local regulations changing frequently, it's a good idea to check the web site of any attraction or business to make sure it's open before you go.
The secluded hills and beaches of the Point Reyes National Seashore have long been a favorite of Bay Area locals looking for a peaceful escape. Here in this national recreation area, you'll find stunning wilderness hugging the big blue Pacific Ocean, peace and quiet, and plenty of ways to relax. What you won't find is a cell signal, Wi-Fi connection, or the need for a photo filter. This is your easy retreat for a digital detox.
HI Point Reyes's unique and isolated location makes for the sweetest spot to let go while offering the kind of comfort that can make you forget that cellphones even exist. You don't even have to stay for a long time to get the full treatment: the beauty of Point Reyes is that a whole day or two seems to be just the right dose for a digital detox.
Currently, we're operating HI Point Reyes using a vacation-rental model that means your group will have your own private unit with all the amenities you need to kick back and relax.
So, unplug those electronics, push your worries to the back of your brain and get set to unwind with the gorgeous California coast. Here's how.
Veg out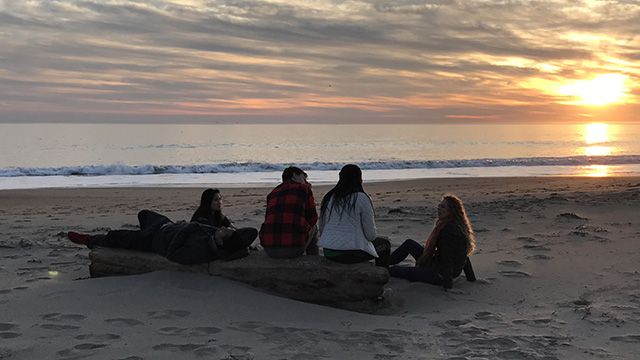 The first step to detoxing is getting content with the feeling that you have nothing else to do, nowhere else to be and no statuses to post – your job is to try and do absolutely nothing. Fortunately, HI Point Reyes has the perfect facilities for nothing-doing in the front yard, so you can get stuck right in. Enjoy your breakfast or morning coffee out on the patio, and then spend some time in quiet contemplation on the rustic wooden furniture that faces the tree-filled landscape while scents from fragrant shrubs provide natural aromatherapy.
Beach it up
The ocean's calming waves and mysterious beauty make for the ideal scenery for more "doing nothing but nothing" and getting in touch with nature. The closest beach to the hostel, Limantour Beach, is about 2 miles from your front door on foot or by car, and is a veritable hot spot for spotting the impressive wildlife that calls Point Reyes home – you may see some sweet harbor seals bobbing in the breaks and plenty of different kinds of birds soaring up above. Keep an eye out for morning beach yoga excursions offered by the hostel, or simply park here for a first-class sunset and maybe even stay for a relaxing beach-side bonfire.
Walk it off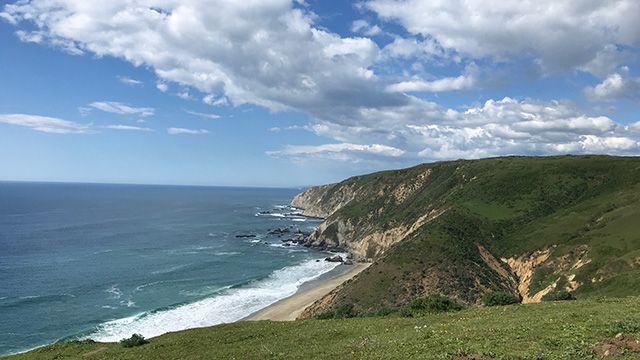 Since Point Reyes is a springboard for outdoor adventures, it would only be right to take advantage of the different hikes on offer and treat your body to some exercise and fresh air. The park has trails for all levels of hikers, and though you may not be able to tweet about your sightings of deer and pheasants, you'll be able to simply appreciate your surroundings and enjoy without the barrier of a screen.
Eat well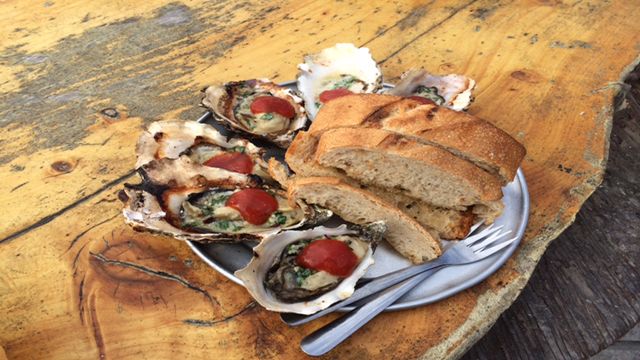 The little town of Point Reyes Station is a bit of a foodie haven, and though you can choose to splurge on a meal out at one of the delectable eateries, you also have the choice to pick up some fresh produce, and oysters of course, and prepare a good meal at the hostel's well equipped kitchen. Crisp fall nights are ideal for a barbecue out on the patio so you can stargaze while you wait for your dinner to cook.
Bring the right company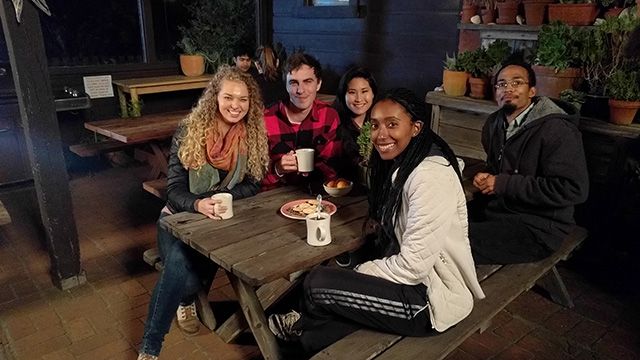 The best part about a digital detox in Point Reyes is that it can be a more-the-merrier affair, so you can bring your friends and family while leaving the electronics behind. It will be much easier to connect over good conversation without screens to hide behind, and there won't be any pressure to look good after that sweaty hike just so you can take a group selfie. Instead, days will be spent making memories that last longer than batteries, and nights will be for storytelling around fires and playing board games in the hostel lounge.