Chicago has plenty of famous tourist sights – the Bean, Navy Pier, Shedd Aquarium – but take it from a local: you would be remiss not to explore some of the city's lesser known spots. Chicago is a city of neighborhoods, and some of the best Windy City experiences lie off the beaten path. Here are eight ways to explore the non-touristy parts of Chicago on a budget!
1. Shop Armitage Avenue
The Magnificent Mile on Michigan Avenue is Chicago's most famous shopping street, but it is crammed with visitors and overpriced stores. Try Armitage Avenue in Lincoln Park instead. This street offers a similar assortment of trendy shops, as well as more locally owned and thrift options, where you can shop 'til you drop. The densest section of shopping runs west from Halstead St. to Racine Ave.
2. Hunt for Street Art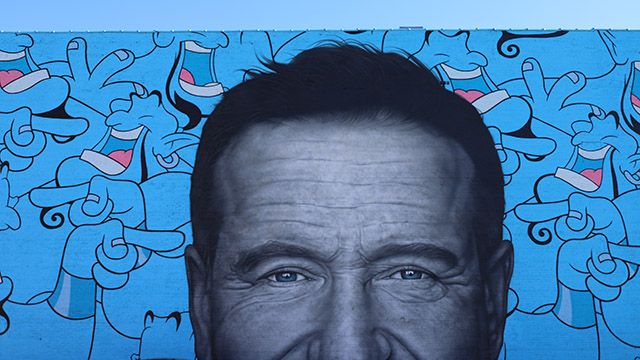 One of the best free activities to do in Chicago is hunting for street art. This under-the-radar activity is a great way to walk around and see beautiful murals. You'll find colorful pieces all throughout Chicago, which has a vibrant local arts scene, but the most interesting murals can be found in the Wicker Park, Pilsen, and West Loop neighborhoods.
3. Skip the Cubs and Watch the White Sox
Wrigley Field is about as infamous as the Chicago Cubs, the baseball team that plays there. But with ticket prices at $100 a game after their World Series win in 2016, watching baseball on the Northside is a pricey endeavor. Opt instead for Chicago's Southside team, the White Sox, for an equally fun and more budget-friendly alternative!
4. Get a Chicago Burger Instead of a Chicago Dog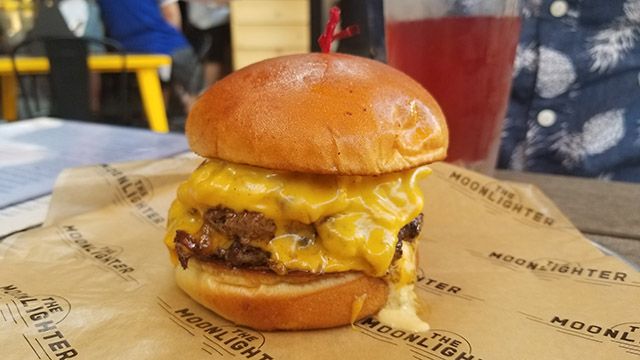 Chicago is well known for its hotdogs, but you can also find some incredible burgers in the Windy City. Small Cheval in Wicker Park offers one the best, while DMK Burger Bar has more creative flavor combinations. If you're looking for patio vibes, don't miss Moonlighter, which offers all of its burgers with your choice of meat or veggie patties.
5. Watch a Movie at a Historic Theater
There are several historic theatres around Chicago where you can watch a movie without breaking the bank. The MusicBox Theatre in Lincoln Park and Logan Theatre in Logan Square are two local favorites. They offer showings of new releases, indie, and foreign films without exceeding $10 a ticket. That leaves extra room in the budget for some popcorn!
6. Bar Hop in Logan Square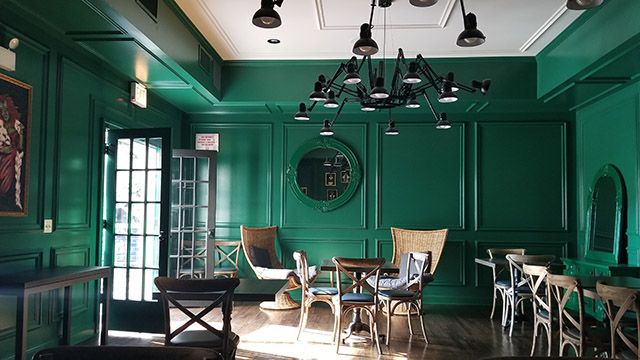 Logan Square is one of Chicago's trendiest neighborhoods right now and is easily accessible from HI Chicago hostel via the Blue Line L train. It offers an assortment of great nightlife spots where you can chat with locals. Spend a night bar hopping around the neighborhood, stopping at spots like Slippery Slope, BiXi Beer, and Estereo for delicious cocktails and excellent ambiance.
7. Take an Architecture Tour on the Chicago River
Admittedly, this is the one semi-touristy activity on the list. But it's worth it, and locals love it, too! Chicago is one of the US's most historic cities, with famed architecture dating back to the 1800s, and the Chicago Architecture Center offers a stellar 3-hour boat ride and tour highlighting the city's diverse and interesting architectural past.
8. Bike the Bloomingdale Trail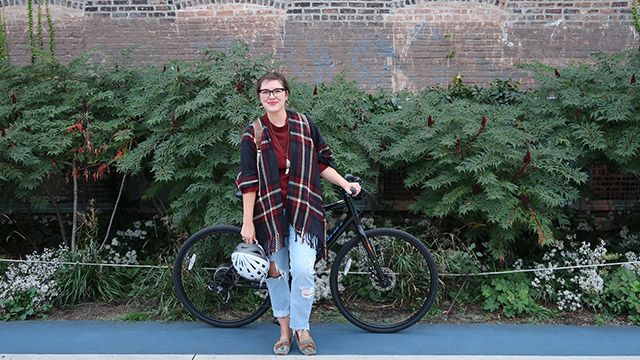 Skip the congested and stressful lakefront bike trail near the hostel, and head north instead to the Bloomingdale 606 trail. With half as many people and an elevated trail, this is a peaceful and picturesque ride through some of Chicago's coolest neighborhoods. You can rent a bike for less than $10 a day at one of the bike share stations around the city.