Get to Know HI Philadelphia Apple Hostel
Apple Hostels of Philadelphia was ranked as America's 3rd best hostel in 2009, and the highest-rated HI hostel in all of North America. NOTE: Men are not permitted in the Mixed dorm room unless traveling with women. Women are always allowed in the Mixed dorm, regardless of whether they are traveling with someone or not.
The hostel is in a renovated 19th-century building and features central air-conditioning, a modern kitchen, free foosball table, free Wii games, internet kiosks, and TV area. Wireless internet, tea, and coffee are all free. We have no curfew or lockout. The hostel is located in Philadelphia's Old City, surrounded by the city's main attractions, shops, restaurants, bars, and nightclubs. In addition, the hostel is within easy walking distance of the subway, Greyhound, MegaBus and Chinatown buses. Independence Hall, the Liberty Bell and the Philadelphia Visitor's Center are just steps away.
Every night is a different activity. Our most popular events are the $2 ghost tours, our free wine and cheese Tuesdays, our free pasta dinner on Wednesday evenings, free pub crawl on Thursdays (preceded by free drinks) and movies on all other nights.
For same-day reservations, you should call the hostel directly. Call us free of charge from anywhere in the world on Skype: go to the Call Phones tab, then select United States, then type 8772751971
Amenities
Tours & Social Activities
The Basics
Pets not allowed
Get to Know Philadelphia
What's Nearby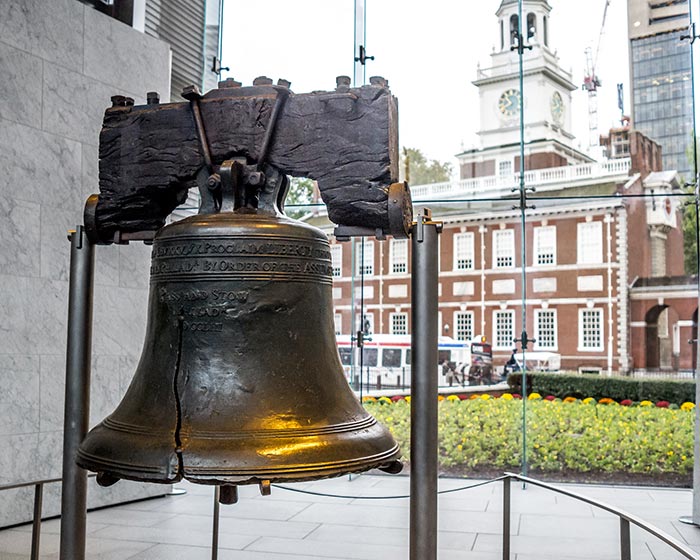 Liberty Bell/Independence Hall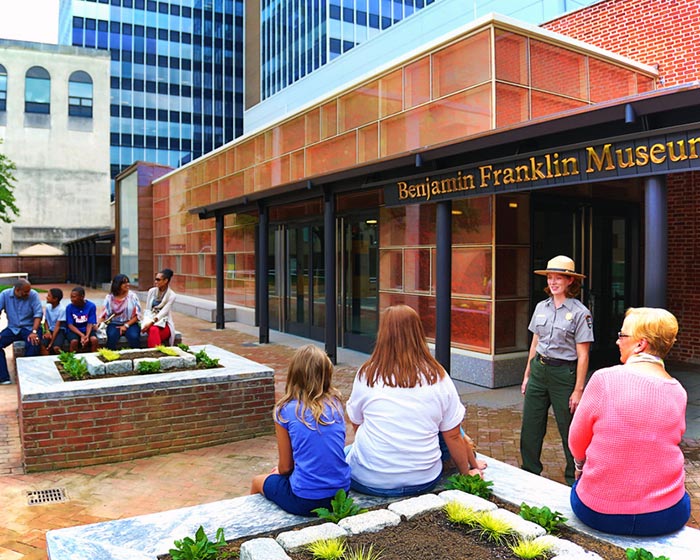 Ben Franklin Museum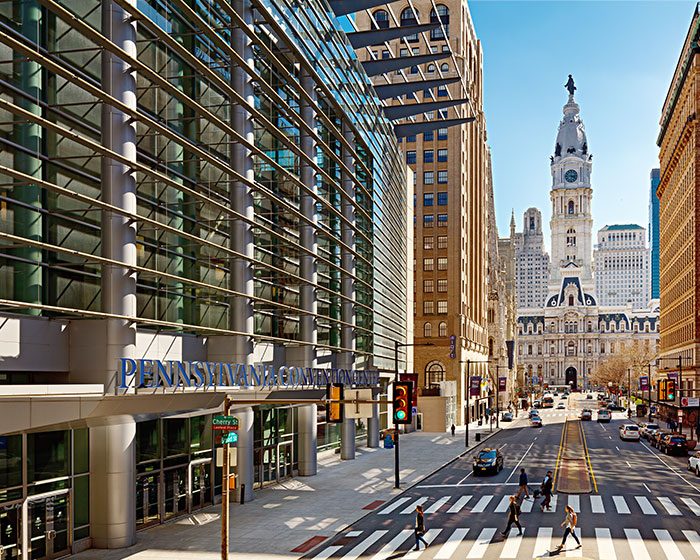 Pennsylvania Convention Center