When I moved to Los Angeles three years ago from my small Ohio town, I had never once thought about staying at a hostel. My familiarity with the concept began and ended with the film Hostel – not ideal for inspiring a real-life visit.
I was hesitant to spend my time in a dorm full of strangers, sharing my living spaces and keeping my most prized possessions in a locker. But, I'd also decided to move across the country with no plan, so I knew I would have to be brave. So when I arrived on the west coast, I lived in various hostels for two months while searching for a full-time job and apartment.
This decision changed my life. I moved to California with few friends and massive social anxiety. But staying in hostels forced me to open up, little by little, and to shed my shy ways. My first friend in the city was a hostel worker, and we are still close today.
Now, the roles are reversed. I work the front desk at HI Los Angeles Santa Monica hostel, meeting people from around the world every day. I have formed some of the most important relationships in my life at this job.
So, when a guest calls or wanders through the front door, voice a little shaky with a list of questions on their lips, I know they are in the same place I was three years ago. But now, I love that I get to calm their fears and convince them to give hostels a chance.
When first-time hostellers come to me for advice, here's what I tell them.
What makes a hostel different from a hotel?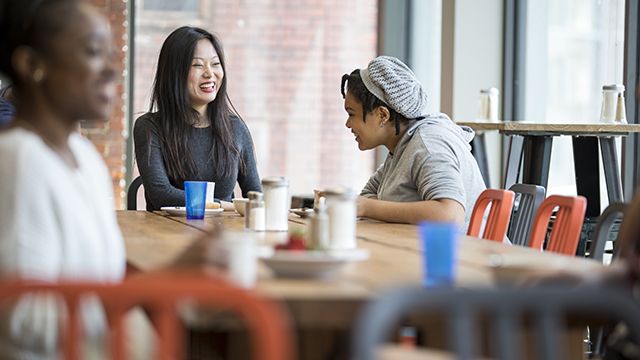 Hostels are communal. From your dorm room to the kitchen, everything is a shared space. This means hostels are much more social than hotels. While a hotel is great for a family vacation or a quick stop overnight, hostels are the place to go if you want to connect with people outside your immediate circle.
Are hostels safe?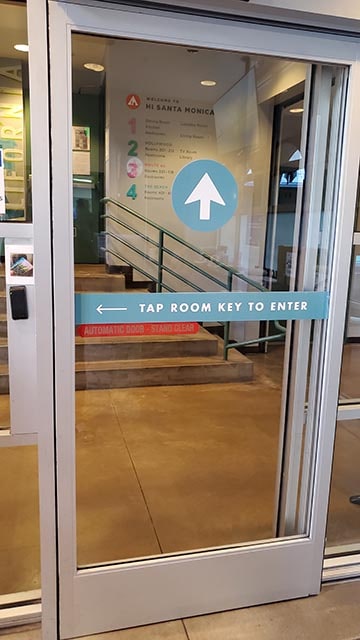 Every location will operate with a different level of security, but I have never felt unsafe in a hostel. HI USA is particularly concerned with safety – the hostel where I work even uses a key system to ensure only guests walk through the main doors and into the dorm rooms.
How do I keep my stuff safe in a hostel?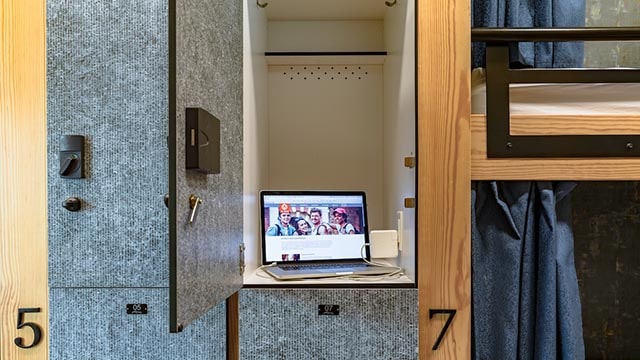 When you stay in a HI USA hostel, you'll have your own locker. It is up to you to bring a lock and store your valuables securely. I always tell guests to put their most important items (like passports) in the locker. If something doesn't fit, you can store it in your luggage next to or under your bed. Want an extra layer of safety? Put a lock on your bags.
What is it like staying in a dorm room?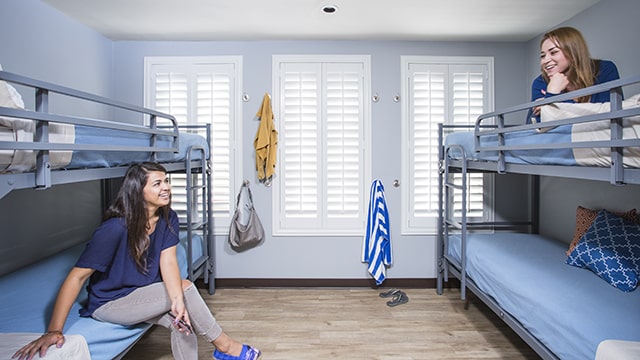 This is hands-down the biggest adjustment for a new hosteller. Sharing a room with strangers requires a new level of adaptability. But guests are generally great about respecting each other's spaces and time. HI USA hostels have set quiet hours to ensure everyone can get a restful night's sleep. And if you must be up in the middle of the night, you can always spend your time in a hostel's 24-hour common areas.
How can I get work done in a hostel?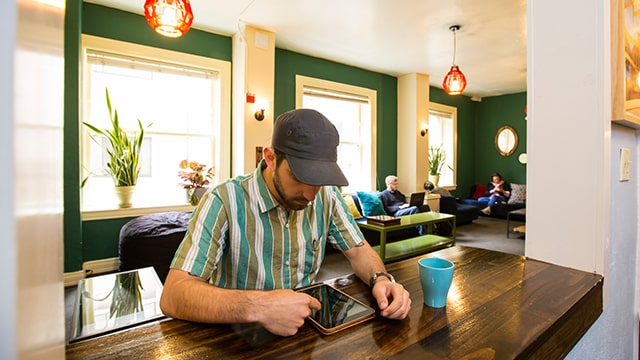 Lots of hostels provide multiple common spaces and free Wi-Fi. For example, HI Los Angeles Santa Monica has a lounge, dining area, and library – all appropriate as a digital nomad's workspace. Guests regularly conduct meetings and business calls at our hostel. What's better than being able to live, work, and socialize in one location while you travel the world?
Why should I stay in a hostel?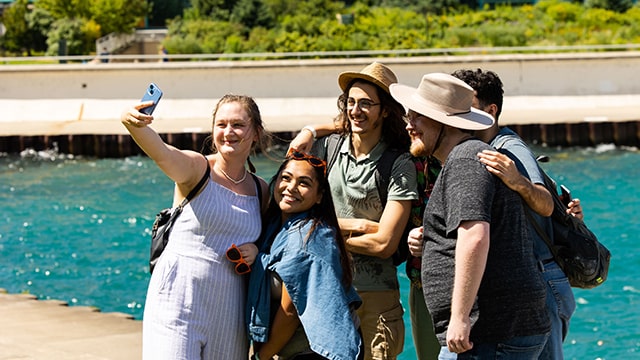 The benefits of hostelling are never ending. You make lifelong friends, sometimes in a matter of hours. You learn about the world through interactions with international travelers. You gain a sense of confidence and security, understanding that most people are trying their best to be good. These lessons are priceless. Stay open to them, and your life will be richer for it.