Anyone who's stayed at a hostel before knows about a particular kind of magic that has to do with timing and chance. The combination of the right travel date, the right check-in time, the right moment to walk into the kitchen during the free breakfast – it can lead you to the people who will end up making your trip memorable. Out of all the great things to love about hostelling (including the aforementioned free breakfasts), the best one has to be the chances it gives you to build instant connections with fellow travelers.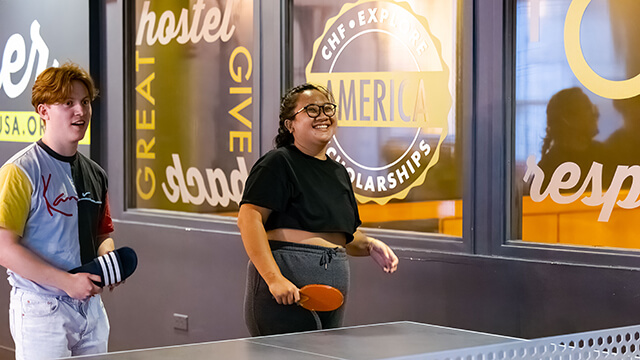 In the real world, we may be a part of all kinds of communities, but not many of them allow for the kind of strong yet fleeting bonds that you form when you stay at a hostel. From the moment you check in, you're already part of a built-in community of people who hostel because they're seeking a deeper understanding of people and places. Yet every time you choose to hostel, you also become part of a temporary version of the travel community; one that can only exist once because it contains your particular group of travelers in one particular place at the same time.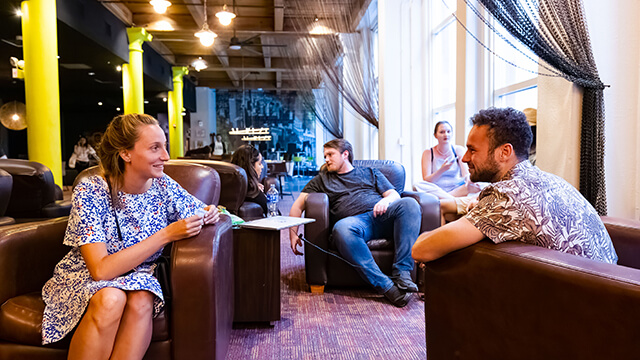 The first time I stayed at a hostel solo, it was my first Christmas away from home. I had stayed in hostels with friends before, so I hadn't really doubted that I would be able to talk to people and make friends in one while traveling alone. But as faces quickly became familiar at the long dining room tables where guests planned out their days each morning, I was surprised by the instant kind of comfort that developed. I couldn't believe how quickly we went from strangers, to friends with shared jokes across culture and language barriers. And when I'd leave the hostel to explore the city for the day, it was reassuring knowing there were people who would would be expecting me back "home" that evening.
Being away from my family for the holiday turned out to be not so difficult because I got to celebrate with new traditions (even if they were for that one Christmas only) with the sort-of family I had known for just a few days.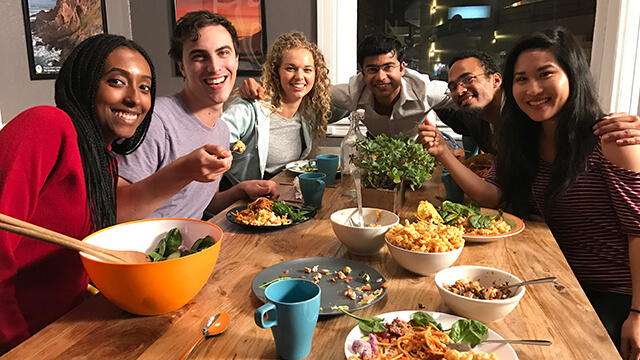 This kind of bonding wouldn't have been possible without the common hostel spaces where our private and public selves were free to interact. Yes, we shared fun experiences around the city like tours and nights out. But the quiet rituals of cooking and mealtimes, or rest and relaxation in the common rooms and dorms, also meant we shared intimacies that required us to be respectful of one another.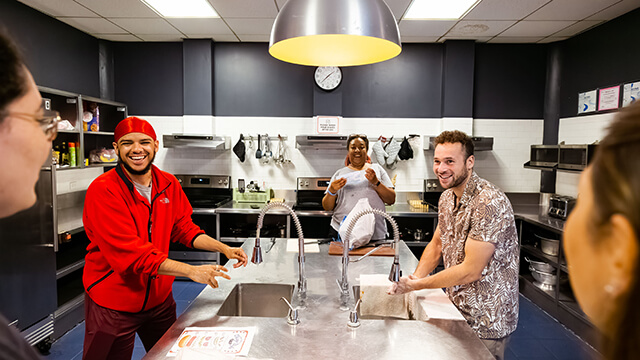 As in any community, at a hostel you get to connect with other people through meaningful experiences, but you also get to negotiate the rules of living together. That's something we don't necessarily get to do across cultures and backgrounds in everyday life. The part that makes it extra special is that each hostel stay also means the creation of a one-of-a-kind family with its own rituals, jokes, rules, and memories. The random luck of timing, which brings people into your life who will mean something to you even if you never see them again, is what keeps us returning to hostels.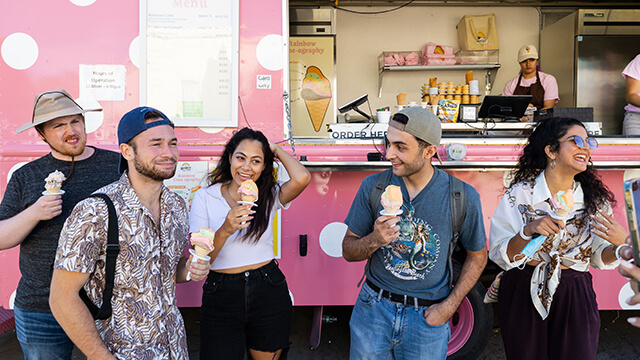 It's a nice reminder that as humans, and in all kinds of ways, we are a family. We're in community with the people who are immediately around us, but we're also in community with people all over the world. When we stay at hostels, those two types of communities briefly collide to remind us of the ways we're similar, and allow us to celebrate the ways we're not. There's a comfort in knowing that wherever you do end up traveling, there's a place you can go to find your people.