Whenever I tell people I'm headed to Milwaukee for a quick getaway, the reaction is always the same: "Milwaukee? Why?"
It's a fair question, but not because Wisconsin's most populous city doesn't have plenty going for it. On the contrary, I always have a great time visiting Milwaukee. But the city's particular charms tend to get overshadowed – by the big-name attractions of its more cosmopolitan neighbor, Chicago, certainly, but also by the misconceptions that Milwaukee is snowed in 365 days a year or that there's nothing to do there. In fact, Milwaukee has a unique blend of small-town-America charm and big-city vibes, industrial landscapes and historic brick mansions, waterfront activities for sunny days and dimly lit haunts to enjoy a local brew and some fried cheese curds when the weather turns chilly.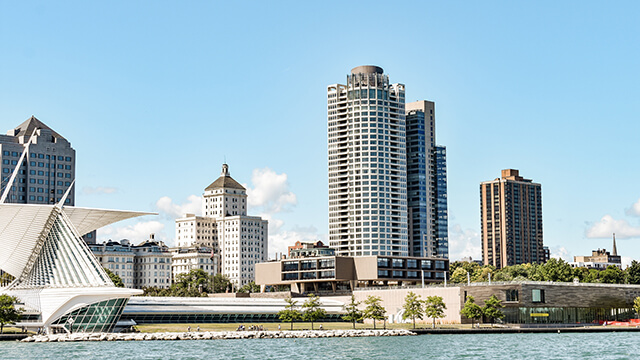 Now, I'm not here to tell you that if you're planning a visit to the United States, or to the Midwest, you should rewrite your entire itinerary and go all-in on Milwaukee. But if you're in the area, Milwaukee is a very worthy excursion. I particularly love it as a day trip from Chicago whenever I'm in town. Here's how to take an easy Milwaukee day trip from Chicago using public transportation, and what to do when you get there.
Grab the Train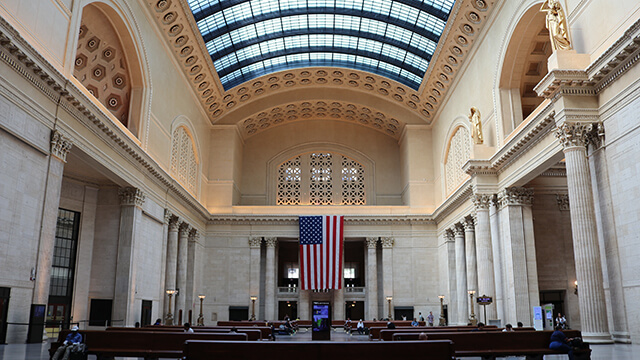 Amtrak runs direct service between Chicago's Union Station (about a 20-minute walk from HI Chicago hostel) and Milwaukee Intermodal Station, an easy 90-minute trip, several times a day. While away the time watching the farm country pass by outside your window, or use the free on-board Wi-Fi to watch a movie. You'll be there before you know it. Check the schedule in advance to book your return trip to Chicago for later that evening.
Start With Brunch
Starting your day with brunch is a great way to get into the Milwaukee spirit. What you order to eat isn't so important as what you wash it down with: this town is fiercely competitive about its Bloody Marys. In fact, you'll find some restaurants where your drink and your brunch are one and the same: in the ongoing battle for best bloody in the city, restaurants garnish their signature brunch cocktails with everything from fried chicken, to cheese curds, to mini hamburgers. On the lighter side, you can also opt for a beermosa, which is just what it sounds like: a mimosa made with orange juice and a local beer rather than champagne.
Go for a Walk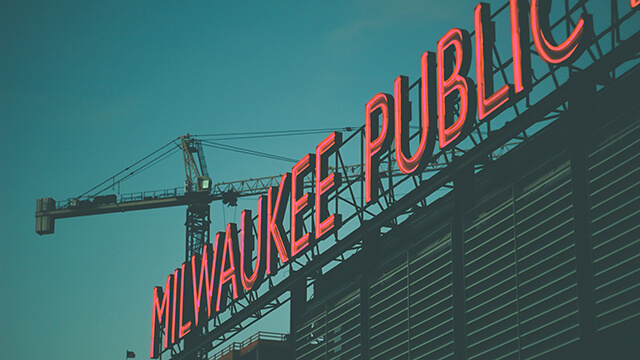 The indoor Milwaukee Public Market is a fun place to browse for unique souvenirs and local culinary specialties. Its location is a perfect jumping-off point for exploring some of the city's coolest neighborhoods, which are all connected by the Milwaukee River. Take a stroll down the city's paved RiverWalk for a 20-block tour of the Historic Third Ward, Downtown, and Beerline B neighborhoods. At the end of the route, be sure to stop at Lakefront Brewery. Here you can sip a local beer overlooking the water, catch live polka music on Friday nights, and snack on local delicacies (think fried cheese curds and bratwurst).
Hit the "Beach"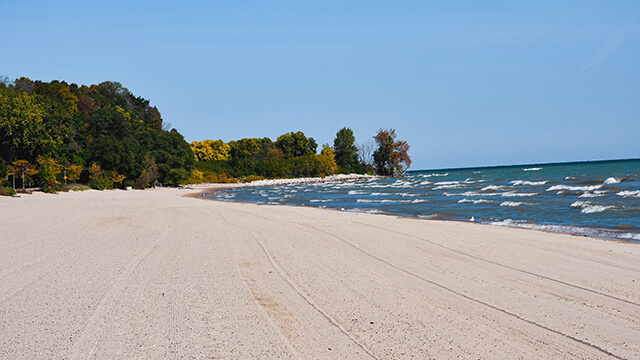 Like Chicago, Milwaukee sits on the shore of Lake Michigan and, like Chicago, Milwaukee takes full advantage of its Great-Lake-front location when the sun is out. Visit the "beach" for sunbathing, picnicking, beach volleyball, and other summertime classics. If you'd prefer to actually get out on the water, rent a kayak or stand-up paddle board and paddle out onto the river.
Catch a Game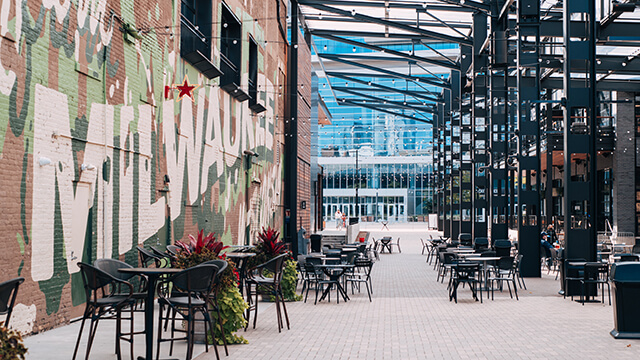 Milwaukee punches way above its weight class in sports, with two professional teams calling the city home. Grab a bus to American Family Field to see Major League Baseball's Milwaukee Brewers, or walk to an NBA basketball game hosted by the Milwaukee Bucks. The Bucks' new arena, Fiserv Forum, boasts some stand-out design, and the area surrounding it (appropriately called the Deer District) is a walkable neighborhood full of breweries and restaurants.
Get Your Art Fix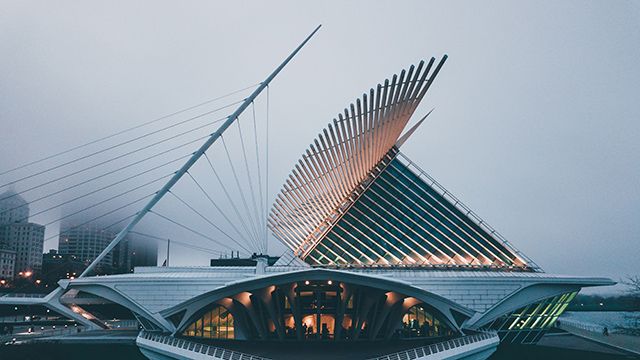 The Milwaukee Art Museum looks ready to set sail thanks to its unique modern architecture and its position overlooking Lake Michigan. The collection inside its walls is equally impressive, with works from Andy Warhol, Pablo Picasso, Georgia O'Keeffe, and thousands of other artists.
But you don't need to visit the museum to see incredible art in Milwaukee. If the weather's nice, you can opt for a walking tour of murals by local artists instead. Stroll out to the Walker's Point neighborhood to see the iconic "Bienvenidos a Walker's Point" mural nodding to the neighborhood's Latino community. Just a few minutes' walk away, take your pick of local vendors at the Zócalo food truck park, which sits under a 6-story mural of musical icon Selena. Just down the street, don't miss the colorful Mural of Peace.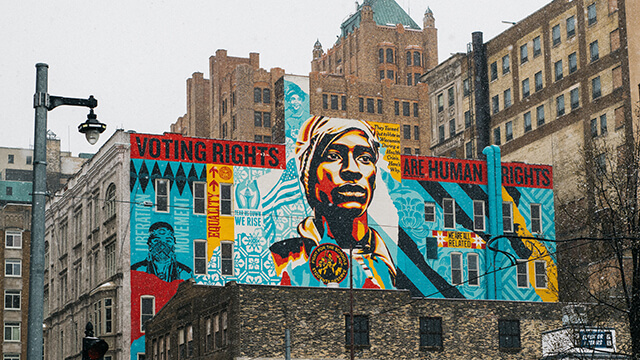 If you're short on time and need to stick closer to the train station, there are plenty of murals closer to downtown Milwaukee as well. A recent local favorite celebrates Bucks player Giannis Antetokounmpo; it's logically located in the Deer District near the arena where the Bucks play. Of course, there are more murals all over town, many of them by Mauricio Ramirez, who created both the Giannis mural and several local Selena murals. There's also a huge mural dedicated to voting rights at 759 N. Milwaukee Street created by Shepard Fairey and several local Wisconsin artists.