Updated May 2023
While there is plenty to do in LA to keep you busy for days (or even weeks), you might also be wondering what else there is to see nearby. If you want to escape the hustle and bustle of Los Angeles and experience more of Southern California for a bit, you're in luck! The region is full of noteworthy destinations that offer something for any kind of traveler.
There are lots of options for LA day trips, whether you're looking for beachy destinations, outdoor escapes, vibrant cultural destinations, or even an island paradise.
1. Malibu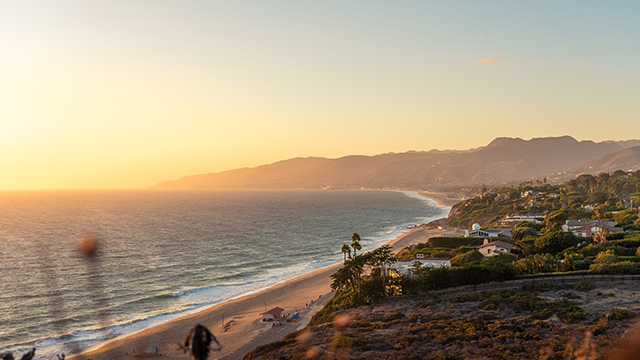 While Malibu is technically considered part of LA County, it feels like such a world away that you'll swear you've escaped to somewhere far flung.
Located 17 miles north of HI Los Angeles Santa Monica hostel, Malibu is known for picturesque bluffs, pristine beaches, and cliffside mansions. Its stunning coastline stretches for over 30 miles along the Pacific Coast Highway.
Malibu is home to a number of state and regional parks, as well as the Santa Monica Mountains National Recreation Area, all of which provide ample hiking opportunities with scenic coastal views.
As Malibu is a beach town, you definitely will want to spend some time on the sand and in the water. Point Dume, El Matador, and Zuma Beach are some of the area's most scenic beaches (especially at sunset). Surfrider Beach is, as the name suggests, popular with surfers in the area.
Also check out the Getty Villa, the original home of the Getty Museum, which showcases ancient Greek and Roman masterpieces.
Getting there: Take the Metro 534 bus from Broadway & 3rd in Santa Monica
2. San Juan Capistrano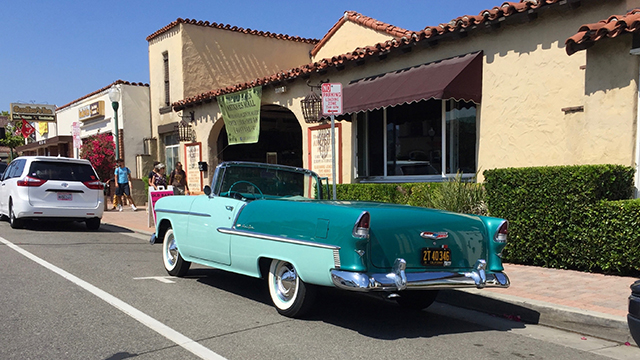 Nestled roughly halfway between Los Angeles and San Diego, San Juan Capistrano feels like a hidden gem, full of historical charm and small-town vibes.
Experience a bit of California's history here at the Mission San Juan Capistrano. Looking at its beautifully preserved architecture and walking through its rooms, you'll get a sense of what life was like here back in the 18th century.
Of course, the outward beauty of this and other California missions belies the more violent parts of their history. Mission San Juan Capistrano caused significant disruptions to the way of life of the indigenous Acjachemen people, whose population declined dramatically in the years after the mission's founding. While you're at Mission San Juan Capistrano, be sure to visit the exhibits dedicated to the Acjachemen.
The city's NW Open Space recently added a 1.5-acre cultural park called Putuidem Village where visitors can explore recreations of traditional Acjachemen dwellings and learn more about their history in the area.
If your time in San Juan Capistrano allows, you can also visit the Los Rios Historic District, considered to be the oldest continually occupied neighborhood in California. Many of the historical homes have been converted into charming restaurants, boutiques, and museums.
Getting there: Take the Metrolink Orange County Line or Amtrak Pacific Surfliner from Union Station and get off at San Juan Capistrano station.
3. Catalina Island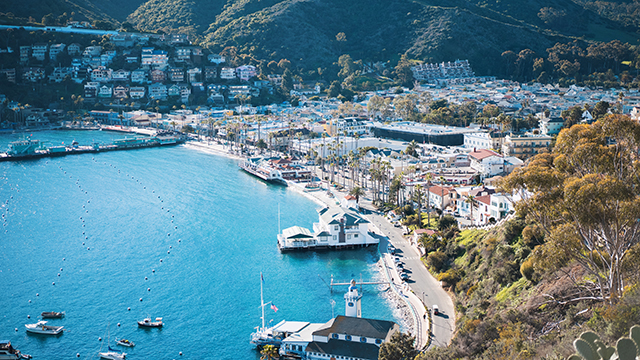 Though it's located just 22 miles off the Southern California coast, landing on Catalina Island feels like you've escaped to a faraway island paradise, making it one of the best LA day trips to escape the hustle and bustle of the city.
One look at the sparkling turquoise waters and breathtaking bluffs and you'll swear you've transported yourself to the Mediterranean (you're still technically in LA County, though).
If you're looking for outdoor adventures, Catalina Island boasts plenty of opportunities, with miles of rugged hiking trails and some of the clearest waters in California (perfect for snorkeling or diving).
Otherwise, if you're looking to just chill, you can relax on the beach, grab a drink at one of the beach clubs (try a Buffalo Milk cocktail!), and wander the charming streets of Avalon, the island's main town.
Also consider renting a golf cart to cruise around the island for a couple of hours – it's a bit pricey (rentals start at $50/hour), but it is the best way to see all the highlights of the island in a short amount of time.
Getting there: Take the Catalina Express ferry from San Pedro or Long Beach for direct service to Avalon in about one hour.
4. Big Bear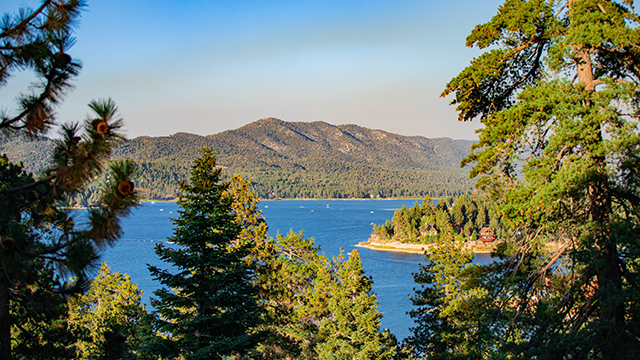 You may think Southern California's landscapes are limited to the beach, but they're actually far more diverse. Located in the San Bernardino Mountains, Big Bear offers an idyllic mountain escape within driving distance of Los Angeles. It is best known for its ample skiing and snowboarding opportunities in the winter, boasting several world-class ski resorts.
Visiting Big Bear in the summer months offers a different (but equally awesome) experience. Summer is an ideal time to take advantage of the many hiking trails in the area or take part in some water activities on the lake.
Getting there: You'll want to rent a car for this one. There is public transportation available, but service is limited so it is not recommended.
5. San Diego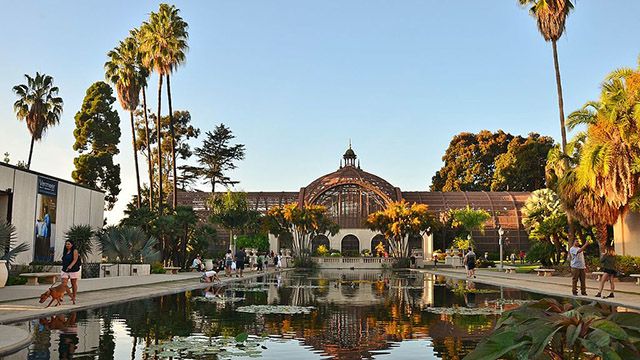 Nicknamed "America's Finest City," San Diego is a major city with a completely different vibe than LA. Super laid-back San Diego offers something for everyone, whether you are looking for beach time, outdoor activities, or cultural experiences.
It boasts some of the finest beaches in Southern California, as well as an urban oasis in Balboa Park, one of the best green spaces in the country.
You'll also find that the city boasts a number of vibrant neighborhoods, each with its own vibe and culture. Its proximity to the border means that you'll also see a large Latino influence here — the tacos and other Mexican food here are some of the best in the U.S.!
San Diego was the first Spanish settlement in California, and you can learn more about its history at the Old Town State Historic Park, where you'll find restored historic buildings, museums, and more. If you decide to stay a little longer, check out HI San Diego Downtown hostel in the city's lively Gaslamp Quarter.
Getting there: Take the Amtrak Pacific Surfliner from Union Station and get off at San Diego station