Updated May 2023
Confession: I've always felt intimidated by Cape Cod. Not by the place itself, of course – it's known for being laid-back and welcoming and an all-around summertime paradise – but by the logistics of visiting. As a West Coaster who's usually traveling on a limited budget, planning a trip to this tiny ocean-bordered strip of land on the other side of the country just always sounded like, well, a lot.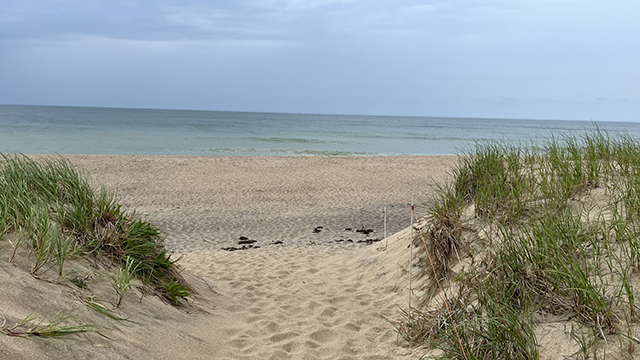 How do you even get there? Do you have to rent a car to get around? Rental cars cost how much right now?! How do you decide which part of the Cape to visit? Is it all the same? Could I even afford a hotel room there?
Well, I just got back from a week on Cape Cod and it turns out I was over-thinking it. Here's what I wish someone had told me before I went: relax. Just go to Hyannis. It'll be great. Here's why.
Getting to Hyannis is So Easy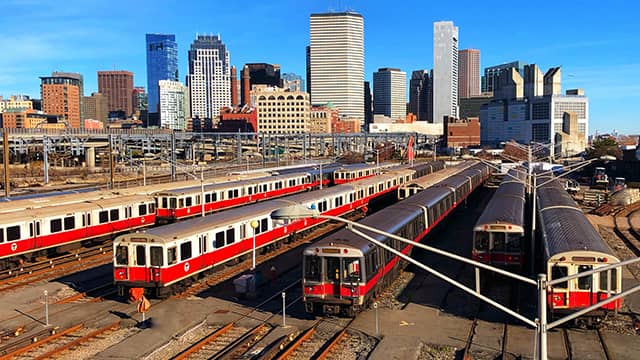 Beachy summer destinations always seem to have at least one thing in common: getting there is a pain. But not so with Hyannis. Peter Pan runs direct bus service to Hyannis from Boston, with multiple pick-up spots right in town and even one at Logan airport. Drop-off lands you right off on Hyannis's central Main Street. In less than two hours and for about $20, you'll be whisked from Boston's busy city center to a small town summer oasis, and you don't even have to get behind the wheel.
It's a Perfect Base Camp for Day Trips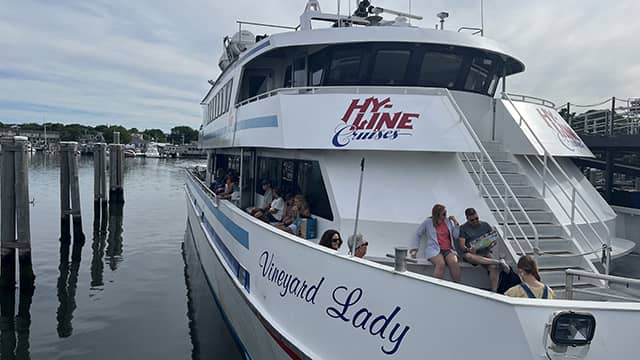 My biggest regret from my visit to Hyannis? I wish I'd stayed longer and given myself time to explore more of the area on day trips. Before arriving in Hyannis, I just hadn't realized what a convenient jumping-off point it would be for visiting the rest of the Cape and Islands. From the harbor right in town, you can hop on ferries to Martha's Vineyard and Nantucket, two famously beautiful islands comprised of pristine beaches, miles of biking trails, and jaw-dropping historic homes.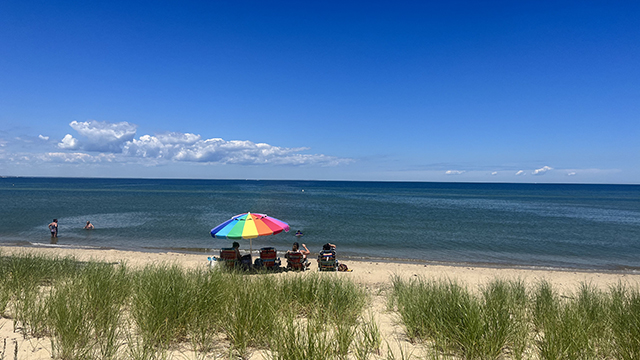 As legendary playgrounds for the rich and famous, both islands offer plenty of accommodation options that will cost you an arm and a leg. But staying in Hyannis instead means you can save on your overnight and still easily explore the island of your choice. (If you need a little more time to explore Martha's Vineyard, you may want to spend a night or two at HI Martha's Vineyard hostel).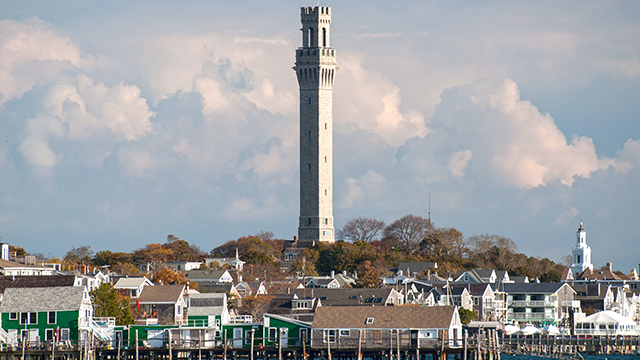 Don't feel like a boat ride? You can also take a bus from Hyannis up to Provincetown at the northern tip of the Cape. P-Town, as it's often called, is a longtime favorite destination for artists and LGBTQ+ visitors. Its commercial street is lined with bakeries, restaurants, bars, nightlife venues, and art galleries. The bus from downtown Hyannis will cost you just a few dollars and takes about an hour and a half.
There's Lots to Do in Town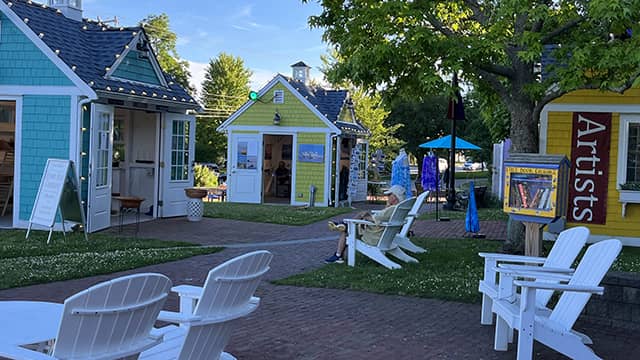 Even without leaving the village of Hyannis, there's plenty of summer fun to be had. Walk along the gorgeous harbor and you'll spot everything from yachts, to dog walkers, to enormous osprey nests perched atop powerline polls. Just a few minutes' walk away, pop into some of Hyannis's artist shanties, where you can talk with local artists and pick up one-of-a-kind souvenirs.
Get a feel for the Cape's rich history with a stop at the Cape Cod Maritime Museum, where you can check out historic boats, learn about the area's ties to fishing and whaling, and visit a gallery of fine arts inspired by Cape Cod's natural beauty. A short walk away, the John F. Kennedy Hyannis museum celebrates the legacy of the former U.S. president and his family, which had longtime ties to the village.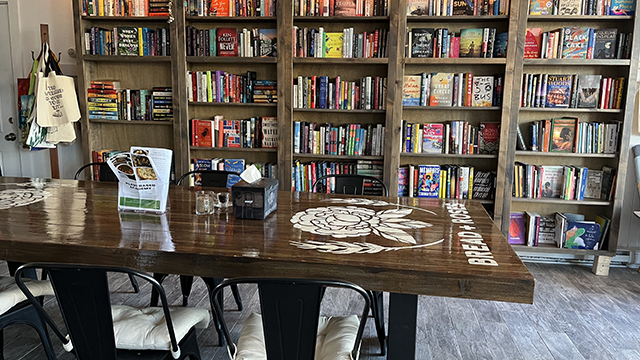 For a modern-meets-historic experience, wander Hyannis's Main Street. Here you'll find everything from fancy al fresco dining to quaint clapboard candy shops. Grab a scoop or two at Katie's Homemade Ice Cream, stop in for a house cocktail or delicious vegan meal at Bread & Roses café & bookstore, play a few rounds of Donkey Kong or pinball at Flashback Retro Arcade, or catch some live outdoor music over drinks on a bar patio.
There are Tons of Nearby Beach Options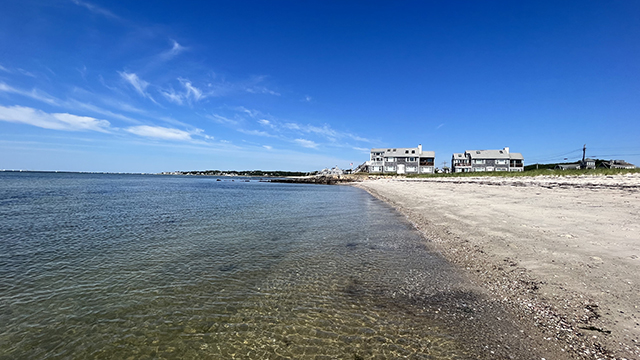 Whether you're in the mood to listen to the waves of the Atlantic Ocean or take a dip in sheltered Lewis Bay, you're always close – like, walking-distance close – to a great beach in Hyannis. About a 15-minute walk from the harbor, Kalmus Beach offers gentle surf and a life-guarded swimming section for cooling off. There's even a snack bar on site serving lobster rolls and ice cream (it doesn't get more Cape Cod than that). Veterans Park beach, just down the road from Kalmus, is a great family-friendly option with a playground, picnic tables, and outdoor grills for BBQs with friends. A short walk away on the other side of the harbor you'll find Bay View Street Beach, a small patch of coast where you can wade in the water and watch the Nantucket and Martha's Vineyard ferries cruise by.
You Can Walk or Bike to Everything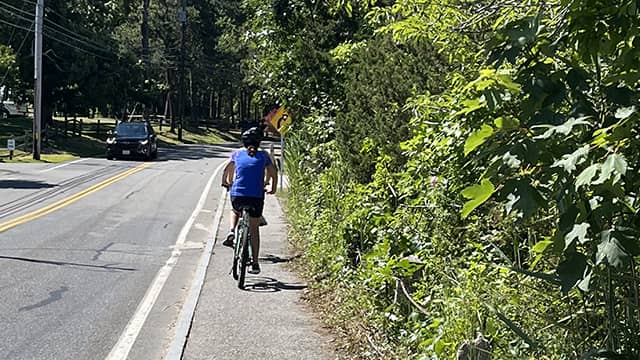 Hyannis packs such a lot into a small area that it's easy to forget it's just a little village within the greater town of Barnstable. Pretty much everything is centrally located, from shops and dining, to beaches, to ferries, to the central bus station. No rental car, parking fees, or cab fare necessary.
HI Hyannis is a Hidden Gem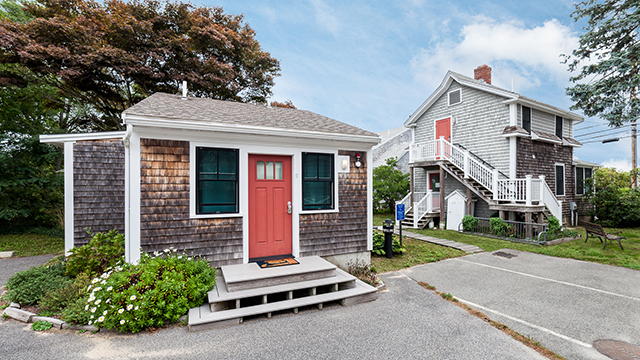 If you want to stay close to everything and do it on a budget, HI Hyannis hostel is your best bet. This sweet little collection of beachy cottages is right across the street from the harbor, and just a few minutes' walk from the island ferries and Main Street. You can choose to stay in a dorm bed, or bring friends and family along and book a private cottage. A full guest kitchen, cozy nooks for enjoying your morning coffee in the sunshine, and Adirondack chairs and lawn games out back bring strong beach vacation vibes.