A big city is probably not what comes to mind for most people when they think of taking a relaxing weekend getaway. However, for me San Francisco was the first place I wanted to visit after quitting my healthcare job (with not a small amount of burnout). It might seem counterintuitive to travel to a big city looking for rest and relaxation, but San Francisco has a different vibe.
Why Come to San Francisco for a Wellness Getaway?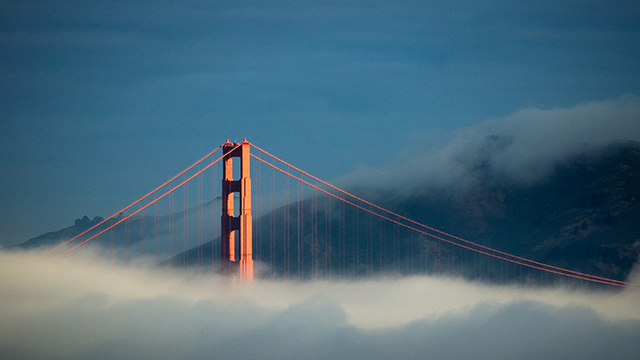 Like any major city, San Francisco has its issues. But at the same time, there is something enchanting about this place. In the mornings, the fog rolls in, creating a moody energy, only to be burned off with sunny bright blue skies and golden sunsets later in the day. The many beaches and parks, stunning Pacific Ocean views, whole food restaurants, and open-minded locals all create an ambience of wellness within the chaos and culture of city life.
Personally, I was born in San Francisco but grew up mostly in the Midwest. I've never considered San Francisco "home," but rather visited during pivotal moments in my life – throughout childhood, after high school and college graduation, and now after quitting my job in healthcare during a pandemic. There is just something special about this city that seems to call me, and many other people, when we need to reset and reevaluate life.
Check in to HI Fisherman's Wharf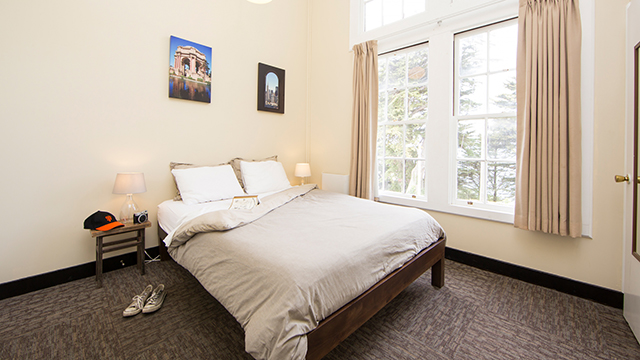 My first stop in San Francisco was checking in to HI San Francisco Fisherman's Wharf hostel. This isn't your average hostel. It's located at the point of Fort Mason on National Park land, with views of the San Francisco Bay, Alcatraz, and the Golden Gate Bridge. This hostel felt like an oasis within the city, and I spent a fair amount of time resting on my hostel bed and gazing out in disbelief at the Bay right outside my window.
Off the Grid Food Truck Market
Just a short walk from HI San Francisco Fisherman's Wharf within Fort Mason is the Off the Grid food truck market. This is the largest food truck night market in all of California, and happens every Friday from 5-10 p.m., ideal for a welcome dinner. With live music and dozens of food trucks with cuisines from Brazilian to Mexican to seafood to vegan and more, it is a fun yet low-key atmosphere that really represents the city.
Ferry Building Farmer's Market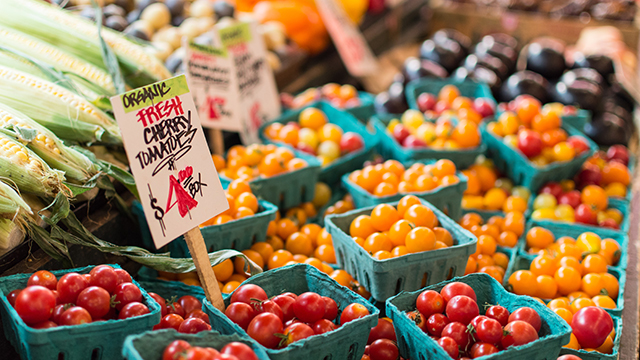 The Ferry Building Farmer's Market Is a 45-minute walk from HI San Francisco Fisherman's Wharf and makes for a perfect Saturday morning outing. The walk took me through Fort Mason and Fisherman's Wharf, letting me see this part of the city at a leisurely pace. The outdoor farmer's market itself is one of the best I've been to, with a huge number of stands selling local produce and prepared foods. It's a great place to rub shoulders with locals and visitors alike.
Take a Long Walk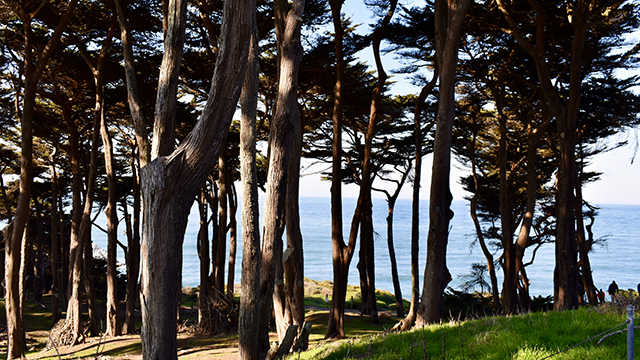 I always find that walking clears my mind, so on my second day in San Francisco, I took a long walk through the city. From the hostel, I took the 28 bus to Golden Gate Park. I walked the length of the park, and then walked along the coast to Point Lobos, the Land's End trail, Baker Beach, the Presidio and the Golden Gate Bridge, and all the way across the Bay to Sausalito before taking a ferry back to Fisherman's Wharf.
In total the walk was over 13 miles – that's a half marathon of city skylines, green parks, gardens, and wild coastal views. My legs were definitely sore, and I wouldn't recommend doing this entire walk yourself unless you really love walking like I do. Instead, even just choosing one park or section of the city to walk (I loved the Land's End trail) is sure to clear your mind like it did mine.
Stretch it Out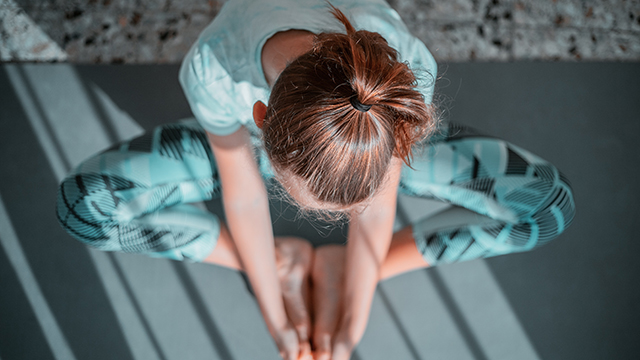 After all that walking, some stretching and meditation felt needed. HI San Francisco Fisherman's Wharf hostel has its own meditation room with yoga mats (and a view of the Bay), which I took advantage of one morning. For public yoga classes, check out Outdoor Yoga for a unique practice at San Francisco beaches and parks. They even offer classes on on Crissy Field not too far from the hostel.
Eat Whole Foods
When I eat good quality, nutritious food I always feel better. The foodie scene in San Francisco is extensive and full of restaurants that focus on good-for-you ingredients. Greens, the oldest vegetarian restaurant in San Francisco, is located in Fort Mason just a five-minute walk from the hostel and is also home to gorgeous Bay views. Asian Box is a nearby 100% gluten free Vietnamese restaurant with sustainably sourced ingredients. Other favorites for gluten free and whole foods are Mariposa Bakery, Wholesome Bakery, and Flour Craft Bakery (across the Bay in Mill Valley).
Watch a Sunset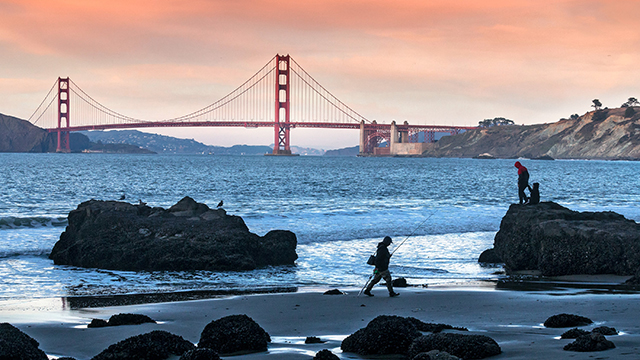 Finally, absorb the beauty and energy of San Francisco by watching a sunset. Twin Peaks offers panoramic views over the city skyline – I found it windy but invigorating. For views of the Golden Gate Bridge, you could camp out at Baker Beach or Fort Point. I also saw great sunset views on the 8 p.m. ferry from Sausalito to Fisherman's Wharf. For something more relaxed, you can even sit out at Fort Mason by the hostel and watch the sunset.
My weekend wellness getaway in San Francisco may not have been your typical spa weekend – and it was pretty packed with activities considering relaxation was the goal. However, just being back in the travel mindset, meeting new people, trying new foods, and exploring so much nature within a city was all rejuvenating and just what was needed for a reset.