Updated May 2023
Cape Cod, a hook-shaped peninsula on the Massachusetts coast, is largely known as a vacation destination for the rich and famous, including U.S. presidents, pop stars, and Hollywood A-listers.
But while many people might think that a vacation on Cape Cod is too expensive, it's actually more affordable than you may think. It's not all mansions, yachts, and lobster dinners. There are lots of other fun things to do on Cape Cod, even if you have to stick to a budget.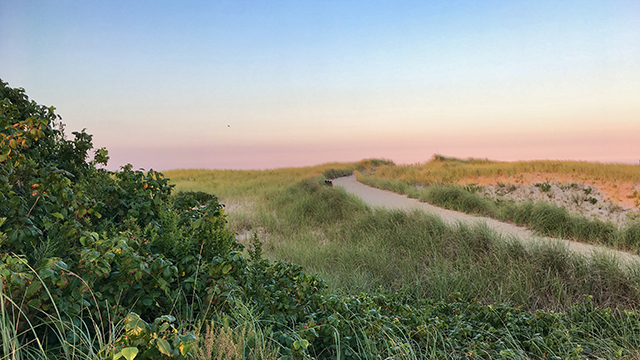 When you come to Cape Cod, you leave behind the bustling chaos of the city. You're welcomed by warm sand, a cool sea breeze, and a laid-back atmosphere. The farthest stretch of Cape Cod, known as the "Outer Cape," includes the towns of Eastham, Wellfleet, Truro, and Provincetown, and is perhaps the best area to settle in for a few days of relaxation.
HI Truro hostel, in the Cape Cod National Seashore, is an excellent budget-friendly home base for these budget-friendly Cape Cod activities.  
Beach Days at the Cape Cod National Seashore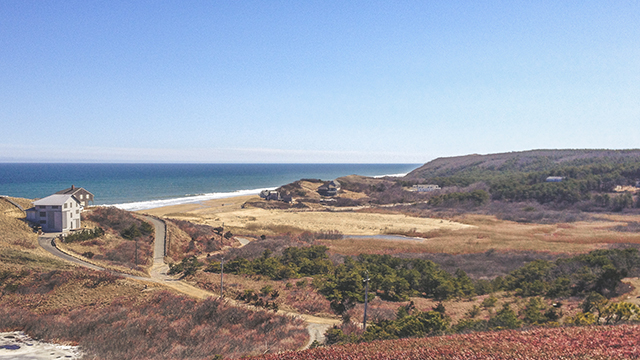 With 560 miles of coastline, Cape Cod has plenty of beaches where you can spread your towel out and soak up the sun.
The Cape Cod National Seashore is home to many of those beaches, including Race Point Beach in Provincetown and Marconi Beach in Wellfleet. They're both excellent spots for people-watching. Expect to pay a $20 entrance fee per car load or $3 for pedestrians and cyclists.
When you stay at HI Truro, you are just steps away from Ballston Beach, one of Cape Cod's most beautiful beaches. It's a bit off the beaten path compared to the other beaches around Cape Cod, so it's often less crowded and there's no entrance fee.
Watch the Sun Rise and Set on the Ocean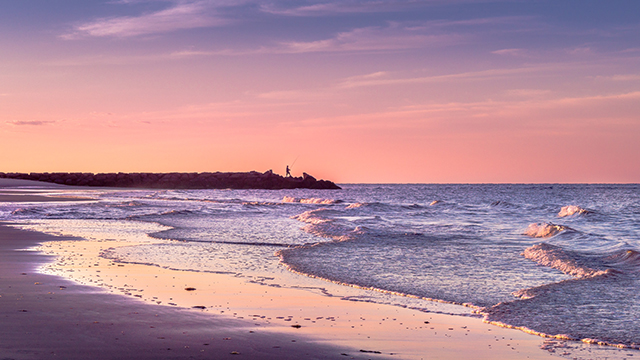 The Outer Cape is uniquely positioned so you can watch the sun both rise and set over the ocean. See the sunrise early in the morning on the shores of the Atlantic. Later in the evening, head over to the beaches along Cape Cod Bay for spectacular sunset viewing.
For sunrise, try Longnook Beach, and head to Corn Hill Beach later in the evening for sunset. Both beaches are in Truro, a quick bike ride or drive from HI Truro.
Watch a Cape Cod Baseball League Game
Watch the future stars of Major League Baseball battle it out in the Cape Cod Baseball League, an amateur summer league first established in 1885. Every summer, college athletes come to Cape Cod to hone their skills in hopes of being recruited. To date, over 1,100 players have moved up to major league teams across the nation after a season with the Cape league.
Ten teams play several games a day throughout the summer across Cape Cod, and games are free to attend. Catch a game alongside locals and MLB scouts in Orleans, Chatham, or Brewster.
Catch the Double Feature at the Wellfleet Drive-in Theater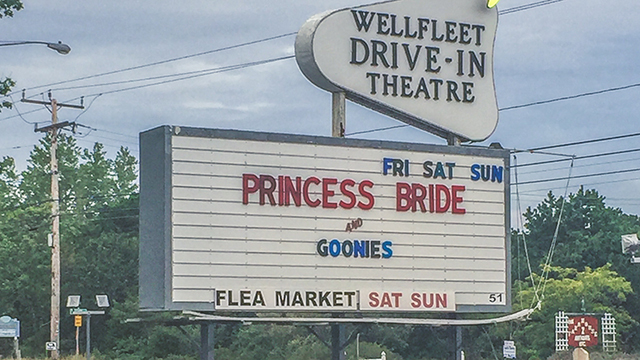 After the sun sets, you can see two movies for the price of one at one of the last drive-in theaters in the country for just $15. New releases, box office hits, and even cult classics are on a weekly rotation all summer.
Food is available at the snack bar, but this theater also allows you to bring your own! So pack a cooler with your favorite picnic foods (or pick up a pizza), and find a parking spot before the sun sets.
Play a Round of Mini Golf
What could be more classic than a game of miniature golf? Try your hand with a game at the Wellfleet Dairy Bar for just $6. It's right next door to the drive-in theater and hasn't changed since 1961, so it just oozes retro charm.
After you're done playing a round or two, you can grab a post-game ice cream cone to make the night even better.
Stroll Commercial Street in Provincetown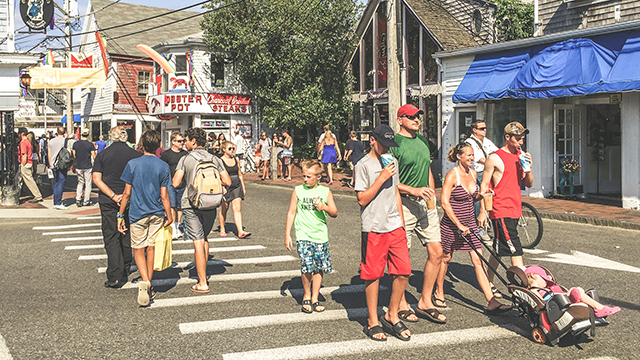 No vacation on Cape Cod is complete without a day trip to Provincetown. The tiny seaside town at the very tip of Cape Cod's hook is a premier vacation spot and especially known as an LGBTQ-friendly destination.
Spend a day strolling Commercial Street window shopping and art gallery hopping. Before you leave, pick up a pound of homemade fudge from Cabot's Candy.
Oceanfront Nightlife at the Beachcomber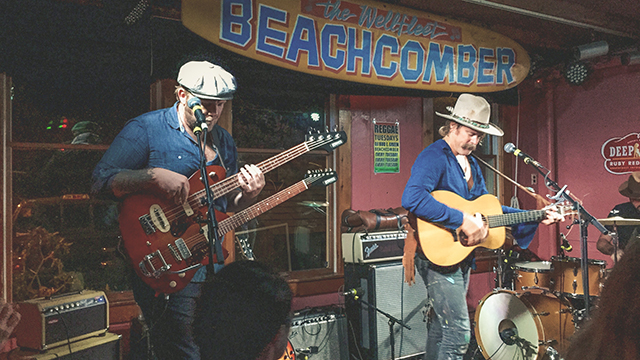 The Beachcomber in Wellfleet is a Cape Cod institution everyone should experience at least once. Voted "Best Bar on the Cape and Islands" by Boston Magazine, the Beachcomber used to be a U.S. Life Saving Station. The building, built in 1897, operated as an inn for 25 years before the current owners turned it into a restaurant and bar.
From the dance floor inside the historic building, you can hear waves crash on Cahoon Hollow Beach and smell the salt in the air. Musicians like Donavon Frankenreiter grace the stage every year with their laid-back beach tunes. Sometimes, if you arrive early enough, you can beat the cover charge!