For many of us, money is the biggest barrier standing between us and the travels of our dreams.
I believe that travel budgeting is both a science and an art. Yes, you need to calculate the numbers, but it also helps to get creative with ways to earn extra cash, or save money on your travels.
As for my story, I recently quit my job and left on a year-long backpacking trip. And the number-one thing that people back home seem to be curious about isn't my favorite street food, the coolest hostel I've stayed in, or my favorite destination — it's how I possibly could afford this!
Now, I am a relatively risk-averse person, and my partner happens to be an accountant. So one thing I put a lot of thought into was how to effectively save money for this trip.
Below, I share some of the best strategies for how to save money for travel (tried and tested by yours truly).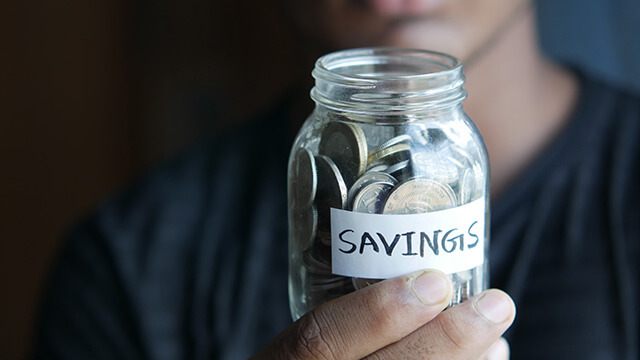 Saving money for travel isn't that different from saving money for any other reason: it boils down to simple math. Your income must be bigger than your expenses.
However, in my opinion there is more nuance than that. Most of us make emotional decisions with our money based on years of history, habits, and observing parents' or other adults' behaviors around money.
In order to effectively save money for travel, you need to go deeper than just trying to make more than you spend. The steps below are what I followed, and can help you, too.
Research your trip and destination
Your first step is to research the destination(s) you want to visit. Read travel blogs and guidebooks about the average cost of meals, tours, transport, lodging, flights, and more in the specific place you're going, because costs can vary a lot. For instance, you'd likely need to save more money for a two-week trip to (famously expensive) Switzerland than you would for two weeks in Vietnam.
I particularly recommend looking up the prices of hostels in your destination, because I've found they can often be either surprisingly expensive or surprisingly cheap!
Consider your travel style
Next, consider your travel style. Are you an ultra-budget, budget, mid-range, or luxury traveler?
In our example from above, Vietnam may be a relatively less expensive place to visit, but two people could still spend drastically different amounts there based on their personal travel style. Consider whether you'll stick solely to hostel dorm beds, street food, and hostel cooking, or if you're more of a "private room and nice meal out" kind of traveler!
Make a savings goal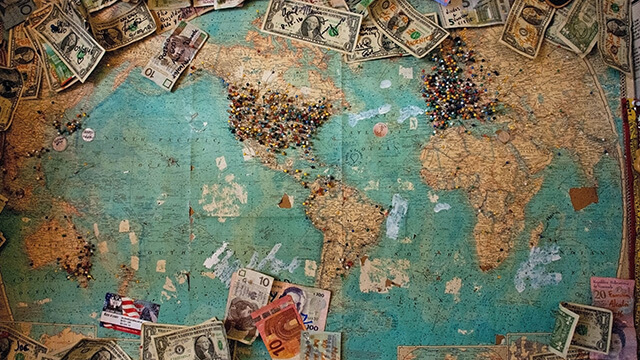 Once you know your destination, travel style, and the duration of your trip, you can make a travel budget.
For my year-long trip, I analyzed all the destinations I wanted to visit, and made a rough $1,500 per month goal budget.
For one year, that is a total of $18,000. I bumped my savings goal up to $22,000 so it wouldn't be stressful if I went over budget.
Assess your income and expenses
The next step is to really analyze your current income and expenses. Write down your past year's income, and your expected income for the year ahead. Then, dig deep into your expenses. Look at a year of bank statements and track whether you tend to spend more or less than you earn, and by how much.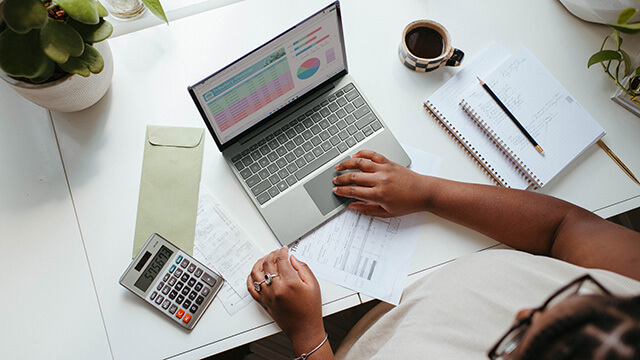 Some questions to ask yourself include:
What is your biggest spending category?
Do you have lots of unused subscriptions you could cancel?
Are there any big expenses for items or services that you aren't using?
What's your single biggest monthly expense?
Do you have any small, repeat expenses that are sneakily adding up?
You can look at your income and expenses by hand, but I recommend using an app called Mint to help out with this. The app creates spreadsheets, data charts, and graphs, and notifies you of potential areas to save.
Brainstorm ways to increase your income
The first half of our equation to save money to travel is to earn more money. For many people, this is easier said than done. If you have a standard, full-time job, then you might think your only hope is to get a promotion or get an entirely new job.
I'll be honest: this isn't a crazy idea. I had my highest savings period when I made the leap and found a new job as a relocated healthcare worker, which gave me a large relocation stipend and tax-free income. Getting creative with your full-time job can really pay off – literally!
But don't worry, there are other less drastic ways to increase your income, too. "Side hustle" culture gets a bad rep, but it can make a big difference to your travel savings.
Some side hustle ideas to save money for travel include:
Walking dogs or pet sitting through an app like Rover
Freelance writing
Babysitting
Food or grocery delivery
Teaching a skill (in person, or through a website like Skillshare)
Teaching English as a foreign language online
Finding online gigs on UpWork
Starting a travel blog to earn advertising and affiliate income
Selling baked goods at a farmer's market
Coaching a local sports team
Selling stock photography
Commit to cutting expenses
The second half of our equation to save money for travel is to spend less money than you earn.
My philosophy here is to "go big or go home." What I mean by that is that cutting your largest expenses is going to have way more of an impact than cutting the smaller or irregular expenses.
A lot of people will tell you to quit buying coffee or eating out. In my opinion, that's not necessary, as long as you're not going overboard with those expenses. Those kinds of things give joy to our day-to-day and ultimately, a $3 coffee here and there isn't going to make the difference between that trip to Vietnam or staying home.
Instead, look at the larger expenses like rent, utilities, vehicles, insurance, and more. Some of the strategies I used to save money were living with roommates, selling my car, switching to cheaper health insurance, and quitting the gym.
Make your travel budget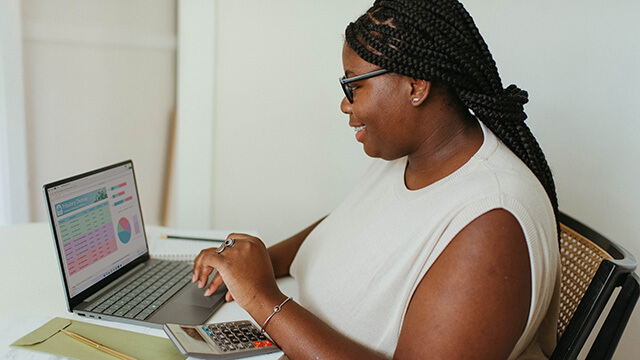 At this point, you should know your savings goal. Next, figure out the date you want to meet this goal by. Then, divide the total amount by the number of months until that date.
For example, if I needed to save $22,000 in one year I would have to save $1,833 each month. If I pushed my departure date out an additional year, I would have to save $916 each month.
Play around with the math, and consider your findings from your analysis of your income, expenses, and available strategies for maximizing your income and minimizing your expenses.
Track your finances and regularly check in
Once you've figured out your travel budget, it's time to get to work. I recommend creating a spreadsheet or using an app like Mint to track your finances and regularly check in on your progress.
Mint even has a feature where you can set a "savings goal" and get notifications about your progress.
I also recommend creating a totally separate savings account that you can watch grow each month. Some people also like to set up direct deposits from their paychecks to this savings account, so they're never tempted to use the money.
Budgeting For Travel: Final Thoughts
Aggressive saving can be difficult, so remember to celebrate your wins and reward yourself as you meet your goals.
It is totally possible to save money for travel – whether that's a dream vacation or long-term backpacking – but you will have to be both creative and strategic.
Looking for more ways to help fund your travel dreams? Check out HI USA's travel scholarships!