If all this staying home has you feeling the travel bug a little more than usual, you're probably already dreaming of your first big post-pandemic trip. And if you could use a little help along the way, we've got you covered! Until it's safe to meet up in person again, HI USA is offering free virtual workshops each month covering travel tips and hacks, planning advice, new perspectives on travel, and so much more.
One of our most popular virtual workshops, "Women Traveling Solo," is often led by longtime HI USA volunteer Willa Rosen. Willa grew up in the '70s in New York City, taking extended road trips around North America with her parents, two "adventurous, hippy academics." By the time she graduated college, she was itching to set off on adventures of her own design further afield (and to ditch the family station wagon for planes). So, armed with a Hostelling International membership and a Eurail pass, she took her first solo trip, spending months traveling from Scandinavia to the Mediterranean. Decades later, she's made a habit of solo travel, and has visited nearly 90 countries to date.
If you're looking for a little nudge to start your own solo travel career, we hope you can make it to one of Willa's free virtual workshops with HI USA. But in the meantime, we were lucky enough to chat with Willa about her favorite solo travel advice and inspiration.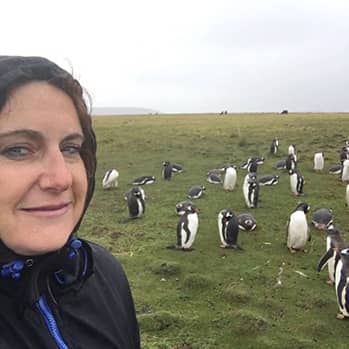 HI USA: Why do you think your parents were so intent on exposing you to travel from a young age? How did that shape your own perspective on travel?
Willa Rosen: There are some people that just don't get outside their bubble at all – they get used to doing the same thing over and over again. Growing up in New York, there are a lot of other slices of life out there that we're not familiar with. So these trips (with my parents) opened up for me that there's all these possibilities out there. As I became an adult, I started to have my own interests, things I want to do and see, and things I've read about or seen on TV, that I wanted to experience for myself.
HI USA: What was it that inspired you to take your first solo trip?
WR: I had friends in college that had done years abroad and talked about their experiences in Europe, so that was my one big regret: I don't know how financially viable it would have been, but I never did a semester abroad or year abroad.
HI USA: Did your first solo trip get lonely?
WR: I started the trip by myself, and then I had a friend who couldn't get away for the whole summer, but he came over to see me for a few weeks. When I've done my long, extended trips (since then), I use that strategy a lot: people will come and join me for a period of time and then they fly home and I stay, so it breaks up the monotony of being by yourself.
(On my first trip), I'd meet other travelers and say "I'm heading to Munich now, anyone else?" Or you'd have to leave notes on the message board in the hostel. You'd run into the same people, you'd plan to meet up together. And I actually met people I'm still friends with decades later while traveling because we'd end up in the same place, following the Lonely Planet guidebook. If you hit it off, you'd meet up, but it was very primitive in terms of how you'd connect with other travelers.
This was before FaceTime, back in the '80s. Every time I'd go off on these big trips, the technology would increase. Now, you can at least e-mail someone (you've met); you can connect on social media. I have people I'm friends with on Facebook and Twitter that I've met, and now I get to hear little snippets of their travels.
HI USA: What's the best thing about traveling solo?
WR: It's all about you. You're always making compromises if you're traveling with your family, children, partner, or friend. But when you travel solo, it's all about what you want to do.
And I think it makes it easier to connect with other people in terms of other travelers or other people who live in the place you're visiting. You become more approachable to other people. And depending on your level of introversion or extroversion, you will seek out other people. If you're traveling with other people, you're facing inward. If you're by yourself, you're facing outward and you're more likely to have those cool, serendipitous experiences that you wouldn't have otherwise.
HI USA: What's the toughest thing about traveling solo?
WR: You do get lonely. Traveling can sometimes be confusing and you don't have someone else to run (situations) by. The worst thing I've ever experienced is getting sick on the road on a remote island in Indonesia. I ended up having MRSA and I'm all by myself on this little tiny island that doesn't have any cars, and I have this weird infection and I don't know what's going on.
Also, getting unwanted attention from other people. There's safety in numbers, and you have to be a lot more mindful in terms of your personal safety (when you're traveling alone).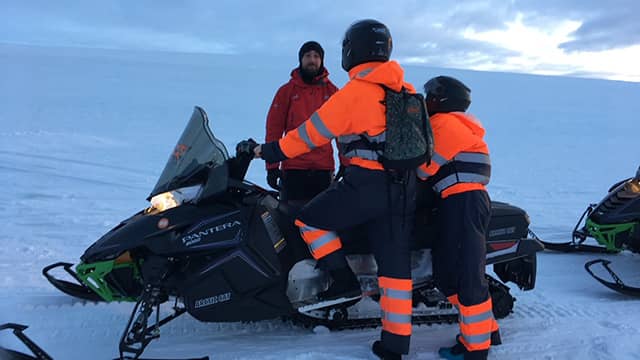 HI USA: What kinds of safety tips do you have for women traveling solo?
WR: I always do research online in terms of the safety of the area where I'm staying. I mind not to excessively drink when I'm in (unfamiliar) circumstances. A lot of times, I'll keep my outings to daylight if I'm not familiar with the surroundings. If it's nighttime, I'll Uber it instead of taking public transportation. If I'm in a small village in a remote country, a lot of times you're safer there by yourself at night than you would be in a big city.
(Before my trip) I'll use guidebooks – I'll take a guidebook out of the public library. I like Wikitravel, too. If there are more political or widespread issues (in the destination), I'll look at the Department of State website.
I'll look at other travelers' blogs; I'll speak to other people who have been (to my destination) whose opinions I trust. I'm mindful of safety, but I'm not going to let it keep me from doing something. I look at the risk and try to figure out what risk makes sense for me.
If you do have trepidation about going out (in a destination) due to safety, it's easy to buddy up with people from hostels that are interested in going out to the same places you are.
HI USA: What advice would you give to a woman who's nervous about traveling solo for the first time?
WR: Step into it more gradually. Try a staycation in your own community where you spend a day outside of your house doing touristy things or eating out by yourself, doing things you wouldn't normally do. Then try a weekend trip or a short trip to a neighboring city or state where you can go experience that by yourself. Then look at going further afield by yourself, or going with an organized tour group.
Then, build on those experiences: if you want to do three weeks in Costa Rica, you can build up to that by doing lots of smaller trips and building up your confidence.
Don't let your fear keep you from having these experiences. A lot of times the anticipatory anxiety you have goes right away once you get into it, once you're able to go and explore. You just have to go for it, and there's lots of other ways to scaffold your experience. If you're traveling by yourself in London, you can hop on a day tour and you'll be with other people and a guide. If you're in a country where they speak a different language, (joining a tour means) there's someone who can translate.
A lot of times when you're on location, (don't be afraid to) ask for help. If you're doing that in an honest and sincere way, people will help you. Especially if you're a woman traveling by yourself, people will generally be kind to you. Do make sure you learn at least a few words in the language of the country you're in.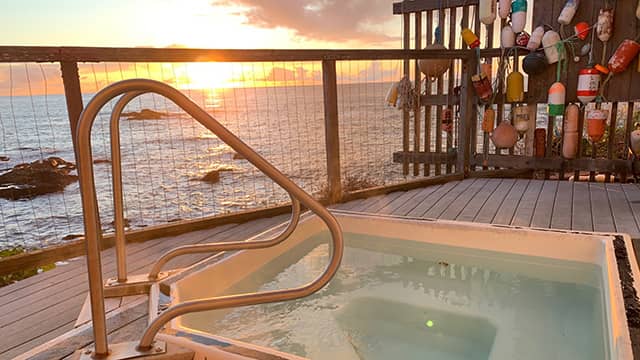 HI USA: What advice would you give a first-time solo traveler who's in the planning stage of her trip?
WR: Plan a couple of goals for each day (in your destination), but be flexible and don't schedule every minute. You never know: the weather might be crappy one day. (Or) you may want to pop into a coffee shop, visit a gallery you just walk by, or see a concert at a church you want to step in and listen to. Some of the best travel experiences are things that just happen randomly, and those are the things you will write home about and will remember.
HI USA: What other concerns come up from would-be solo travelers when you host these workshops?
WR: A lot of the barriers (to solo travel) are (for example) your mom is freaking out about you going. For a lot of people, it's the people who care about us who hold us back; it's their fear. So it's important to communicate with them and keep in touch. Letting them know, "I'm going for a hike on this mountain today" can help make other people comfortable with what you're doing, even if you're already OK with it. And I make copies of everything and email it to myself and other people – my itinerary, passport number, etc.
HI USA: How did you get involved volunteering with HI USA?
WR: I've been hostelling since 1988. The year before I did my own round-the-world trip, I went to a Women Traveling Solo workshop put on by HI. I got back and said, "Now that I've done this yearlong trip, I think I can educate other people about it. I can train people on something I'm passionate about." It was cool to come full circle, to have benefitted from the training and be able to offer it to other people now.
HI USA: Why should people attend one of these virtual workshops?
WR: Sometimes people just don't know how to do this, and they need someone telling them they can.
And (in these workshops, we're able) to create that atmosphere of sharing. It extends from sitting in the hostel common room swapping stories, to doing that on a more virtual basis. This is not my full-time gig and even if it was, I wouldn't know everything. But there's lots of wisdom in the power of the collective group.
If these tips have you ready to start plotting your own solo adventure, here are a few of Willa's favorite planning and travel tools to help you along the way:
For accommodations: peer-reviewed websites like HostelWorld.com and TripAdvisor.com. When looking for hotels, Willa also uses a site called BiddingTraveler.com that will help you figure out how much to bid for travel deals on Priceline.com
For destination information: Lonely Planet, WikiTravel, Rough Guides
For flight deals: Kayak.com
For travel inspiration and peer support, Willa recommends joining travelers' groups on Facebook and, of course, joining one of HI USA's free virtual travel workshops, like Women Traveling Solo.