Hostels can sometimes get a bad reputation, and there are some people out there who may be hesitant to stay in a hostel based on this stereotype. However, this preconceived idea or image of a hostel is not always fair. In reality, hostels offer travelers so much more than a hotel, and there are so many different ones out there that you're guaranteed to find a unique one that suits exactly what you are looking for. Here are just a few reasons to choose a hostel versus a hotel.
Better bang for your buck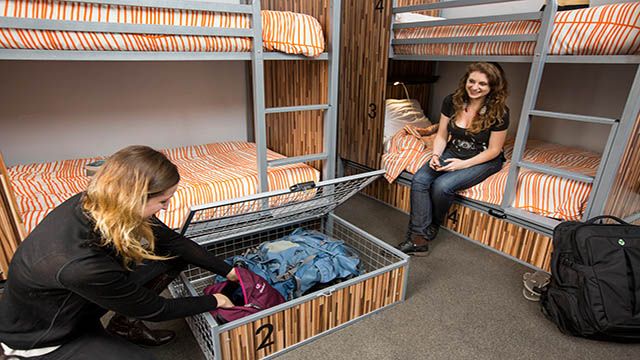 This is one of the primary reasons that people opt for hostels over hotels: a hostel can be significantly cheaper for travelers. You can save money on your accommodations and put that money toward fun excursions, local experiences, or extending your travels. Hostels also have many options for those on all sorts of budgets. You can stretch your travel budget farthest by opting for a larger dorm room where you share a room with multiple other people. If your budget has a little more wiggle room, smaller four-bed dorm rooms and even private rooms are also usually available.
Social interaction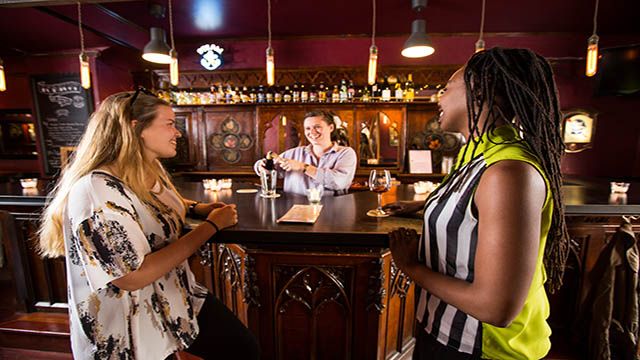 Hotels often lack social interaction. You usually check in and stay in your room, or leave the hotel completely. You can stay for an entire week in a hotel and not meet a single other person or talk to anyone but the hotel receptionist. This may be fine for some people, but many travelers want more than that.
Hostels have a social component to them that allows you to meet new people and try new things. Usually hostels will arrange different social events like pub crawls, walking tours, happy hours, or hostel dinners. These serve as a great way to break the ice and get to know other people from around the world. This can also be especially fantastic if you're traveling solo and want to meet new people!
Make your own food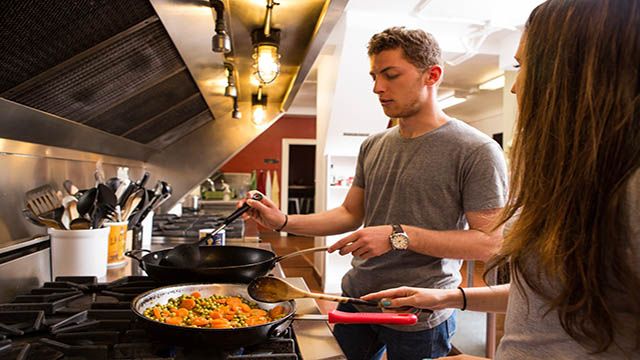 Hostels usually have a self-serve kitchen in them. This means that you have the option to make your own meals and store some food and snacks while you're staying there. This can be a great way to save money on food, and can be especially great if you are traveling on a budget, or for an extended period of time. Sometimes when you're traveling, too, you just need a familiar meal and the comforts of home!
Tour and city recommendations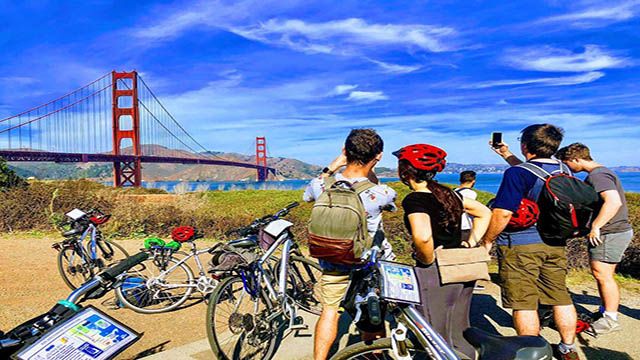 Hotels can offer advice on different sights in the city or recommendations on where to eat, but they usually aren't known for personal advice or suggestions. Hostels, on the other hand, usually have staff that are dedicated to providing you with all the information and recommendations you need to have the best possible time in their city. They have maps and will point out popular destinations; will give you good, local food recommendations; and often can book travel or tours for you right on the spot. The bottom line is, hostel staff are there to ensure you have the best local experience you can.
All the amenities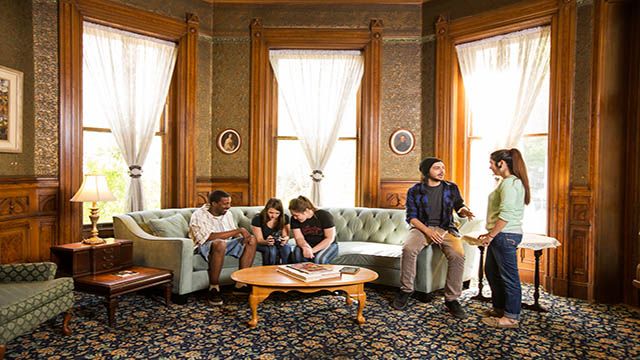 Hostels feel much more like a community or a home than a hotel.They always have unique common spaces, similar to a living room or lounge, that allow for guests to connect with others or relax. Some hostels even offer co-working spaces, game rooms, and more, to help you get out of your room and meet new people. Hostels usually also offer many different amenities to make you feel comfortable, such as free breakfast, self-serve laundry, free Wi-Fi, and more. Hostels can truly make you feel at home!
Supporting local businesses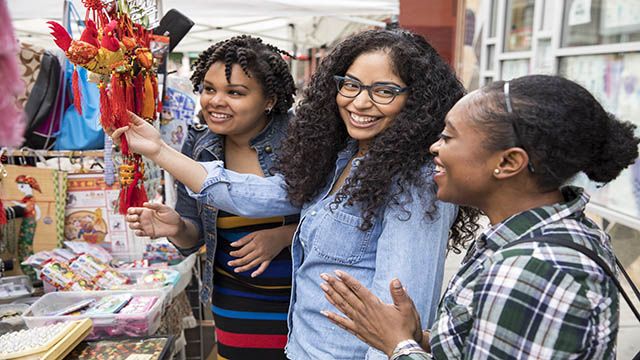 Hostels usually support local organizations and companies when recommending tours, restaurants, or shopping to their guests. Not often will you stay at a hostel and have them recommend to you eat at a chain restaurant or shop at a big-box chain store. Plus, lots of hostels team up with local businesses like breweries, boutiques, and bike-rental companies to offer discounts for guests, so you can support the local economy and get a taste of the local culture without blowing your budget.