Updated May 2023
The best time to be outdoors in San Diego is pretty much any time. With year-round sunshine, temperate winters, and tons of nearby natural beauty, San Diego offers plenty of opportunities to get outside and explore. Whether you're a fitness fanatic or just like spending downtime in the fresh air, there's an outdoor activity in San Diego that's perfect for you.
1. Go Surfing
Even if you're a total noob, San Diego has great surf. If you're just starting out, sign up for an intro lesson with a local surf school. There are several surf schools in the area operating out of Ocean Beach, Pacific Beach, Mission Beach, and even La Jolla, and group or private lessons will help you gain confidence in popping up (and staying up) on your board.
2. Take a Hike
You don't have to work up too much of a sweat to take advantage of some of San Diego's best hikes. Near Ocean Beach, the Sunset Cliffs Coastal trail offers a low-key hike for stunning views of the Pacific Ocean, with rock formations and tidepools to explore along the way. A bit further from downtown but well worth the trek, Torrey Pines State Natural Reserve is comprised of a protected and exceptionally beautiful 1,500+ acres. There are six different hiking trails at the reserve; take your pick for views of the country's rarest type of pine tree, sandstone bluffs sculpted by the elements, and the glittering ocean below.
3. Join a Beach Volleyball Game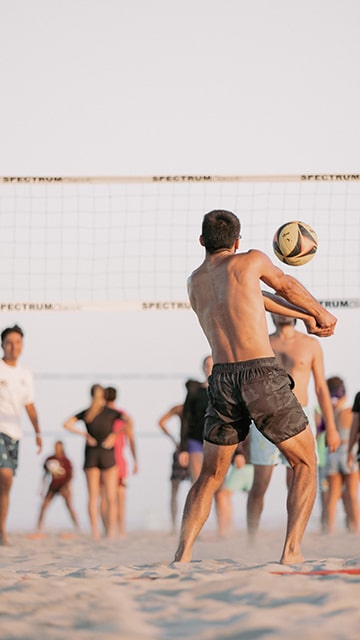 Can you picture a more iconic San Diego scene than a game of beach volleyball? We'll wait…
Experienced players can head to the sandy courts at Ocean Beach or South Mission Beach to join a pick-up game. Of course, if you're not quite up for playing, you're always welcome to join the crowds watching from the sidelines. In the early evening hours you can watch teams from local leagues competing and catch the sunset over the Pacific at the same time.
4. Spend a Day at the Beach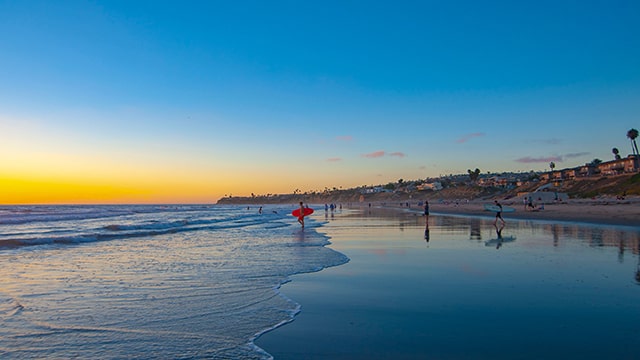 Speaking of the beach, your choices are endless in San Diego. This area is home to 70 miles of coastline, and each beach has its own unique vibe. From sunbathing, to swimming, to sandcastle-building, there's a beach for every activity.
5. Rent a Kayak or SUP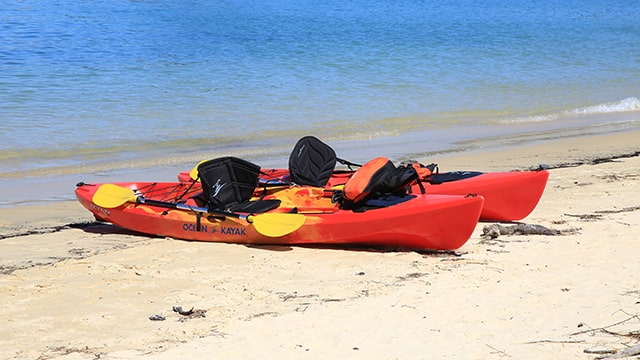 Head to Mission Bay for kayaking or stand-up paddle boarding on calm waters. There are multiple outfitters in the neighborhood renting out kayaks and SUPs, with prices hovering around $30 for the entire day.
6. Visit Balboa Park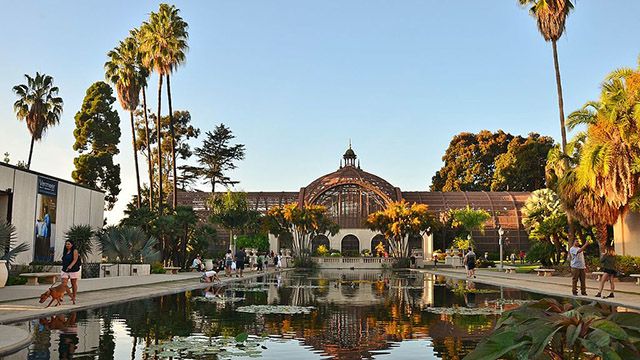 A 1,200-acre public park with a 150-year history, Balboa Park is an urban oasis not far from HI San Diego Downtown hostel. In addition to 17 museums and a world-famous zoo, there are endless gardens (think California native plants, cacti, roses, and so much more) and architectural gems to explore.
7. Ride a Beachside Rollercoaster
Located at San Diego's Mission Beach since the 1920s, Belmont Park retains its old-timey charm but adds plenty of modern attractions. The Giant Dipper, a wooden roller coaster first opened in 1925, has been restored to its former glory (and updated to modern safety standards), and The Plunge, a historic (and huge) indoor swimming pool with a retractable roof is open to the public daily.
8. Explore Local Neighborhoods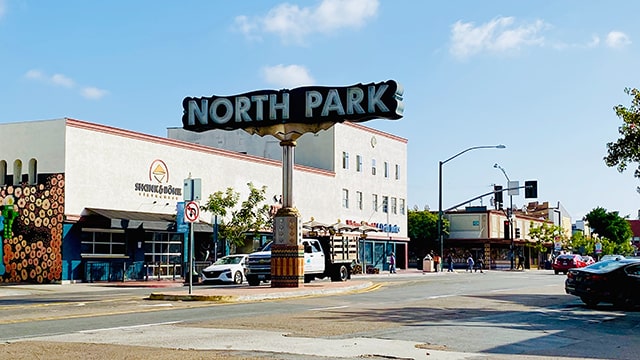 San Diego's diverse neighborhoods are easy to explore on foot or by bicycle any time of year.
North Park, a neighborhood located just northeast of Balboa Park (as its name suggests), is a favorite with locals and visitors alike. Its main drag, University Ave., is lined with cafes, craft breweries, vintage clothing shops, and restaurants, including some excellent taquerias. Just west of North Park, Hillcrest is the center of San Diego's LGBTQ+ scene. Like its neighbor North Park, Hill Crest is full of places to eat, caffeinate, and shop, as well as a lively gay bar scene. Each summer, this neighborhood hosts the city's massive Pride celebrations.
On San Diego's western edge, the Ocean Beach neighborhood (or simply "OB") has beach community vibes and laid-back restaurants, bars, and breweries. You can find many of them lining Newport Ave., which will lead you all the way to the beach. To the north, on the other side of Mission Bay, Pacific Beach ("PB") is a similarly chill neighborhood with beach bars and restaurants, and a boardwalk and pier for strolling. PB is also home to Kate Sessions Park, a 79-acre hilltop park with sprawling lawns (beloved by dogs and humans alike) and beautiful views of Mission Bay.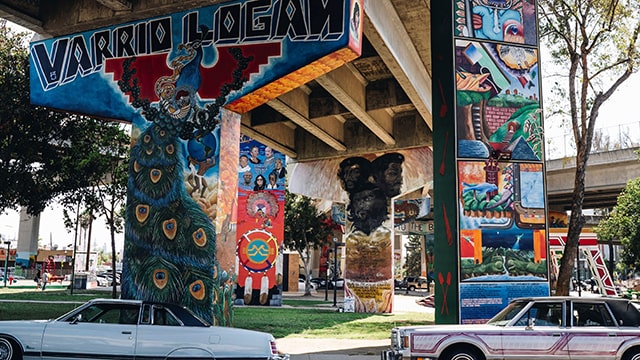 Barrio Logan, just a couple miles south of the Gaslamp Quarter, is a one-of-a-kind destination for outdoor art. In the neighborhood's Chicano Park, you can take in the largest collection of Chicano murals in the world. The murals depict life and history in the local Mexican community, and are painted onto the pillars underneath the Coronado Bridge. Elsewhere in the neighborhood you'll find more murals adorning the exteriors of residential buildings and local businesses. Checking out the murals in this neighborhood is actually one of our favorite non-touristy things to do in San Diego!
9. Relax on Coronado Island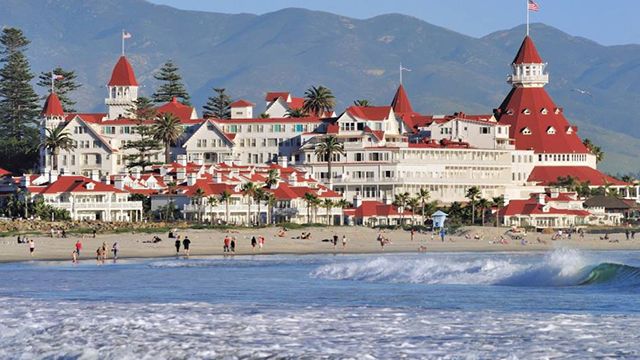 It's cheap and easy to get to Coronado Island right from downtown San Diego: either hop on a public bus, or take a quick ferry from the Convention Center (either option will cost you less than $5 each way). Once you arrive on Coronado, you'll find the whole area is set up for pedestrians. The speed limit on the island is just 25 mph, and you'll find plenty of people walking, cycling, and even driving golf carts around. Coronado has 15 miles of dedicated biking trails, a National Wildlife Refuge, and several scenic beaches, so it's easy to spend an entire day outside here.