Editor's note: As the coronavirus pandemic has thrown the world of travel (and the world in general) upside down, travelers have had to adapt to a reality in which things look a whole lot different. At the same time, there's an increased focus on longtime racial inequalities in the U.S. and in the travel industry. In our new interview series, "The View from Here," we're bringing you diverse perspectives on what it means to be a traveler now from some of our favorite bloggers and influencers.
Next up is Jessica van Dop DeJesus from the blog The Dining Traveler. In this interview, Jessica discusses how she's been cooking to fill the travel void, shares her post-pandemic bucket list, and talks about the importance of telling the stories of Latinos in the travel industry.
HI USA: To start off, how would you describe The Dining Traveler for any of our readers who might not be familiar with it?
Jessica van Dop DeJesus: The Dining Traveler is a resource for people who love food and travel. Our readers are mostly working professionals who are trying to make the most out of their vacation days or who are not afraid of going on a weekend trip to Europe. We provide restaurant tips, destination itineraries, interviews with chefs and tastemakers, and we've now added recipes.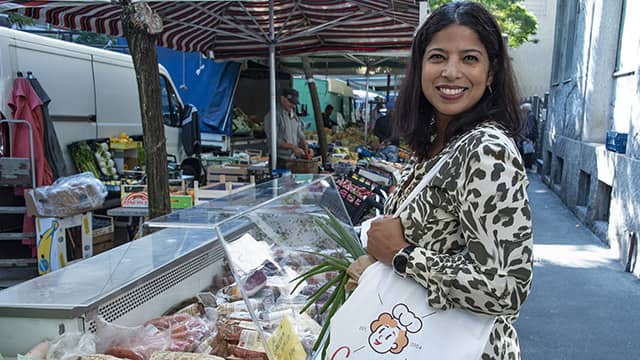 HI USA: The past year has forced us all to re-evaluate how, when, and where we travel. Have you discovered any new favorite places to visit that you wouldn't necessarily have tried pre-pandemic?
JDD: I haven't been on a plane since the pandemic began! To be honest, I am not even thinking of new destinations, but rather to go back to all the destinations that I love and where I have friends who I miss dearly. I cannot wait to go back to Puerto Rico, New York City, Belgium, Netherlands, Spain, among other destinations where I have friends and family. To me, travel is about human connection and I miss that the most. I just want to hug all of my friends and family!
HI USA: What kinds of experiences have you found to replicate the feeling of travel in your everyday life these days?
JDD: I've been filling the void with cooking. I love to cook and I've taken this time at home to learn to cook dishes from my favorite destinations. I have also learned to make a few dishes from destinations I've been wanting to visit such as India and Greece.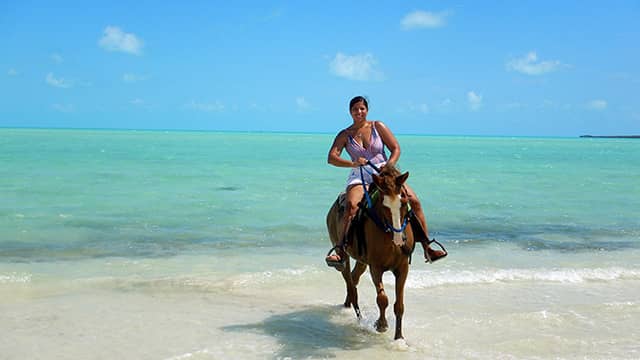 HI USA: It's been a very tumultuous year in terms of not only the pandemic and the election, but also increasing attention on racial, financial, and so many other kinds of inequality in America. How has this year shaped your outlook on travel in terms of what travel means, its importance, who gets to travel, why we travel?
JDD: Before all these conversations about racial equality came to the mainstream this year, I've always been very intentional about diversity in travel. I am also very intentional in bringing different types of people to the conversation on my website and interview series.
I identify as a Latina and very often, Latinos are invisible in travel media which is quite ironic because Latinos are the main working group in the hospitality industry. It's very important for me to highlight that travel is for everybody, regardless of their social-economic class. I believe that as a Latina I have an added responsibility to make sure that the stories of the people behind the scenes at hotels and restaurants are also told.
HI USA: What kinds of experiences will you be looking for when you start traveling again?
JDD: Reconnecting with my loved ones in person and without fear. I am looking forward to going back to my native Puerto Rico and reconnecting with family, eating a big meal with lots of friends, dancing with everybody!
HI USA: The hostel life is a lifestyle! What is your favorite hostel memory and what do you miss the most about staying at a hostel?
JDD: I admit that I was a late bloomer when it comes to hostels! I didn't stay at my first one until I was in my mid-30s! My friend Carla and I stayed at a hostel in Puerto Rico and we were the only people staying there so we had this gorgeous beachfront house all to ourselves. I miss the community events at HI DC. I volunteered at a few community events and they were always so much fun.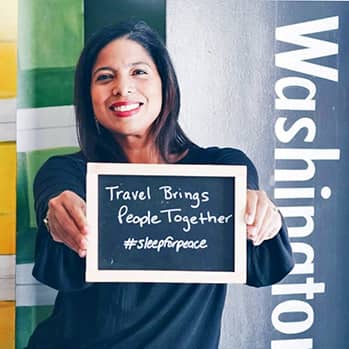 HI USA: What travel advice would give to your younger self that you wish you knew when you were a young adult beginning to travel and see the world?
JDD: Look into hostels! I can't believe I never stayed at one when I was in college or living abroad. I would've saved a lot of money! 
HI USA: Any projects you're currently working on that you think our readers should know about?
JDD: My current project is The Dining Traveler Cooking Series, a video series where I make dishes from my favorite destinations.