Editor's note: The coronavirus pandemic has thrown the world of travel (and the world in general) upside down, and travelers have had to adapt to a reality in which things look a whole lot different. At the same time, there's an increased focus on longtime racial inequalities in the U.S. and in the travel industry. In our new interview series, "The View from Here," we're bringing you diverse perspectives on what it means to be a traveler now (and as we emerge from the pandemic) from some of our favorite bloggers and influencers.
Next up is Tinabeth Piña, an award-winning multimedia journalist who writes about her own travels on her blog, TinabethTravels.com, and hosts and produces travel-themed TV series for PBS and CUNY TV. Her latest project, GLOBE SCHOLARS™, follows college students from New York studying abroad in South Korea. In this interview, Tinabeth talks about exploring her own backyard during the pandemic and the first places she'll jet off to as we enter the "new normal" of post-pandemic travel.
HI USA: To start off, how would you describe your work for any of our readers who might not be familiar with it?
Tinabeth Piña: I'm the creator and host of the award-winning show GLOBE SCHOLARS™ a television program about study abroad airing on local PBS stations nationwide. I also have a travel blog called TinabethTravels.com that's mostly known for its award-winning Travel Minute videos. When I'm not creating travel content, I'm the managing editor at CUNY TV in New York City and am the producer and host of LATiNAS on the EMMY®-award-winning channel.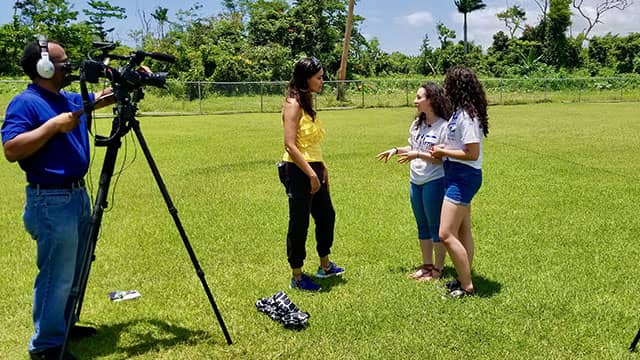 HI USA: Have you discovered any new favorite places to visit this year that you wouldn't necessarily have tried pre-pandemic?
TP: Since we couldn't leave and get on a plane to travel, I took the time to discover my two home states better: Pennsylvania, where I was born and raised, and New York, where I currently live. I spent some time up in the Poconos and explored the areas of Tobyhanna, Bushkill Falls, and spent some time in Jim Thorpe. Some of these towns I haven't been to since I was a kid, so it was nice to rediscover them as an adult.
I also spent some time in the Catskills and Woodstock, New York — I had never been to either area previously and I really enjoyed them as well. Even though we still had to wear masks and take precautions, taking those trips actually kind of made everything feel a little more normal and allowed me to forget if only briefly that we were in the middle of a pandemic!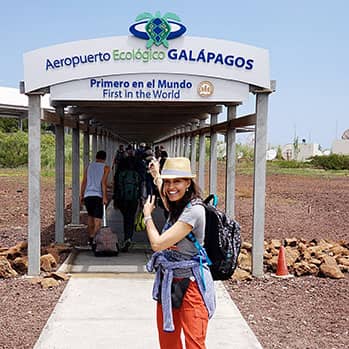 HI USA: What do you hope the world of travel will look like in 2021? In terms of the kinds of travel people do, who travels, the kinds of activities people engage in when they travel, the businesses they spend their money at, etc.?
TP: I'm hopeful that at some point during 2021 travel returns to a more normal state, but I imagine it will be a "new normal" with masks becoming part of our wardrobe like it has been in Asia for years.
HI USA: What kinds of experiences will you be looking for when you start traveling again?
TP: The same ones I usually look for: great local activities to take part in (although I enjoy the regular tourist stops, as well). I also really enjoy going off the beaten path and eating at a local hang out, taking part in activities that only the locals know about — stuff like that! I think it's those experiences that can really make a trip memorable!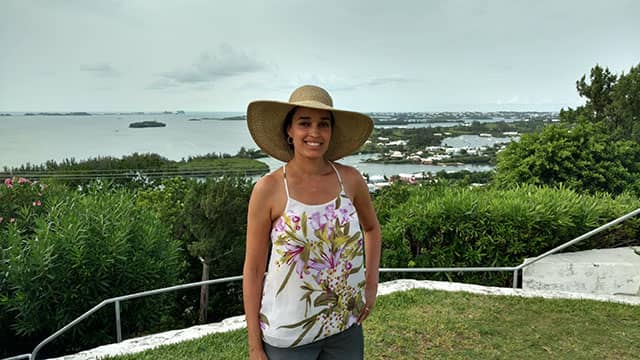 HI USA: It's been a very tumultuous year in terms of not only the pandemic and the election, but also increasing attention on racial, financial, and so many other kinds of inequality in America. How has this year shaped your outlook on travel in terms of what travel means, its importance, who gets to travel, why we travel?
TP: The past year should have made it even more obvious and important to get people to travel once it's safe to do so, so that everyone can have the opportunity to open their eyes, ears, and hearts to all types of people around the world and see how they live, what they eat, how they socialize, etc. What you'll find is that in the end, even if their language or customs are different, they are people too with the same wants and needs.
That's why GLOBE SCHOLARS™ is such a labor of love for me and very important to get out there, because I truly want all students of all ethnicities, incomes, etc. to have the opportunity to travel abroad and learn about all of the different people in the world. I believe if people travel more, and earlier/sooner, that will help develop them into becoming the global citizens of tomorrow which we so clearly need.
HI USA: What destinations are next on your list, both in the short term and the long term?
TP: Anyone who knows me knows that I like traveling everywhere! Before the pandemic hit, I had already visited over 50 countries. So I just want to continue traveling far and wide. I was supposed to visit Iceland in 2020, so that will hopefully happen in 2021. I'd also like to visit the Maldives or Bali — there have been some amazing deals for those two places lately!
Domestically, I've never been to San Francisco, so that's a place I'll hopefully visit as well in 2021.
HI USA: What is your favorite accessory to take with you when traveling other than your mask nowadays?
TP: I love taking a good crossbody purse — big enough to fit everything I need, yet small enough to not be in the way!
HI USA: If you knew a pandemic was on its way, which place would you travel to last?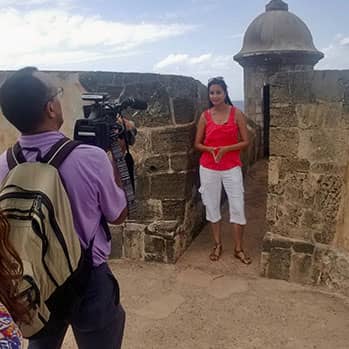 TP: Somewhere close b​y so I could get there quickly and relax there a little longer! Bermuda is only a two-hour flight away (from NYC), so that would be a good place to revisit. Or an island somewhere​ in the Caribbean (believe it or not, Bermuda is not considered part of the Caribbean). Those flights are only three to four hours, so less time on the plane would give me more time to relax, regroup and get ready for lockdown!
HI USA: Any projects you're working on that you think our readers should know about? ​
TP: I'm currently in post production on three episodes of GLOBE SCHOLARS™. All three episodes will follow students from ​Brooklyn College in New York as they embark on their study abroad trip to South Korea! I'm excited about airing those because I think it will make everyone hopeful again when it comes to travel and what they can learn when taking part in a study abroad program. I'm also trying to finish up some new Travel Minutes as well, so my plate is very full right now — just how I like it!