It was the spring of 2020, and my partner and I had planned a road trip from Oakland to the Grand Canyon. The epic adventure we'd dreamed of entailed a campout in the desert in Southern California, a scenic meander along Route 66 to take in all its oddities, and a stay at an Airbnb an hour from the Grand Canyon so we could drive to the natural wonder and spend a day in awe. And then the world shut down. The trip was canceled (not for long, we naively thought at first), and there was nowhere to go except around the block with the dog or from one room of the house to another. 
In those early days, what I thought I had lost when we couldn't go on that trip was, honestly, excellent Instagram content. I had already seen in my mind the images and captions that I wanted to share on social media – sunset in the desert, me in front of a riot of orange at the Antelope Valley California Poppy Reserve, a scene from the iconic weirdness in Route 66, and the Grand Canyon itself. Plus, all the unexpected parts that would happen in between that give travel its magic. But as the weeks turned into months, and the world and my life changed, the idea of what it meant to get away took on a whole new meaning.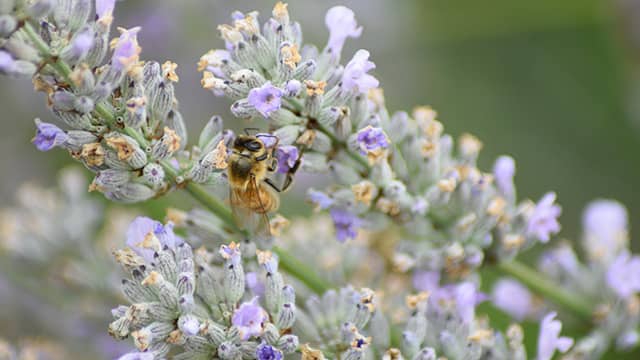 The first time I got to travel again, to properly getaway for a couple of nights and explore somewhere new, was in the summer of 2021. We drove to Mendocino and stayed in a barn next to a field of lavender. This time around, when I thought about what I was hoping to get out of this trip, the reason for the urge to travel, it truly was to escape. To experience something different from my ordinary life and give my eyes a break from its everyday landscapes; to get lost in thought staring at trees or the coming and going of waves. Because of restrictions still in place, we had to be intentional about what we wanted to do on this short trip and we had to get away from the idea of doing as much as we could just to say we did it all. The narrowing down of options made me evaluate what I was seeking for this trip, and for all my travels going forward. 
I think in the before-time it was easy to get swept up in the social media idea-created of travel. Not just the fantasy of all the picture-perfect places everyone else seemed to be going to, but also the sense of obligation to curate your own travel experiences to meet some unknown and unsaid expectations. The fact that "the camera eats first" when you go out to eat, or the endless pausing and capturing so your phone ends up seeing more than you do. People like to joke that they need a vacation from their vacation, and that started to feel true for me because of all the things I had to do in order to get maximum content.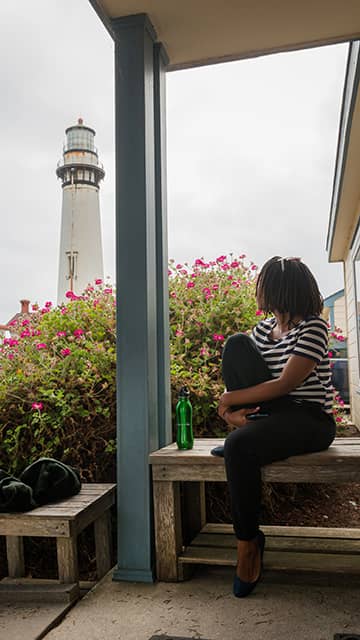 After being stuck at home for a year, I rediscovered the distinction between the type of trip you take to do things and the type of trip you take to restore and rest. I learned that the kind of travel that I really wanted in this moment, and therefore the travel I needed, involved getting to read in a relaxing location. That was it. Most importantly, I learned that it was essential to ask yourself what kind of trip you needed when you planned to travel – an inspiring experience full of things to do, or a rejuvenating week to renew the soul – without regard for any other expectations. Travel has a deeper purpose that speaks to something within us as humans, and I think for each person it means a different thing and that is what we should each seek for ourselves and nurture it.
I hope that being an intentional traveler, that is one who is true to myself about what I need when I need to travel, means that I will also be a better traveler. Losing the ability to travel has been a reminder of what a gift it is to be able to get away, and I no longer want to take for granted all the things there are to gain when I hit the road. And next time I feel the urge for another trip, I'm going to try and remember that I'm doing this for me, for the love of exploration and for the need for rest, not for another like and follow.  
PS: if you're looking forward to some relaxing reading of your own, check out some of the author's favorite travel books.