There was a time when the idea of solo travel seemed particularly daunting to me. As someone who is terrible with directions, I didn't feel I could trust that I wouldn't get myself lost. Plus, I would often remind myself, I could be a bit shy, so it felt unlikely I'd be able meet new people and avoid feeling lonely away from home.
But, as it usually turns out with anxious thoughts, I found that those fears were unfounded. Through traveling on my own and with other people over the years, I've proven that I was capable of so much more than I could have imagined. I've discovered underutilized parts of myself and leveled up in my sense of self-confidence, and that wouldn't have been possible if it weren't for my experiences out in the larger world.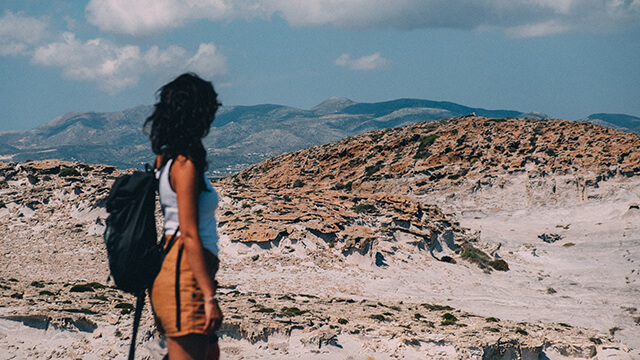 I don't know what the exact science may be about the way travel expands your mind, but I do believe there are so many ways your brain must benefit from visiting somewhere new and having unique experiences.
In unfamiliar environments and situations, you're forced to practice more awareness of the people and places around you, and you have to rely on your instincts more than you probably do at home in your everyday life. The range of problems to solve when you're traveling – like overcoming language barriers, figuring out directions, and navigating the local customs – may seem like giant challenges or stressors in the moment. Whenever I've experienced them, they certainly have for me.
But as I reflect on what I have gained by traveling, I realize that those obstacles helped shaped my confidence along the way. The key to overcoming them was about going with my gut: it was like I could hear it better because I needed to, and, more importantly, by acting on it I could build a true trust in myself.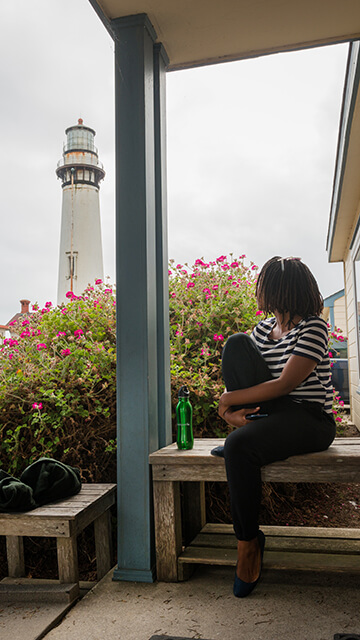 As much as I've had to figure things out on my own (and learned that I could) while traveling, I must add I've also relied a lot on strangers along the way, and that reliance has brought its own kind of boost to my confidence.
Staying at hostels when traveling solo or with others has always been the easiest way I've been able to meet people and make new connections: the shared spaces and activities facilitate opportunities to start conversations, and it somehow feels a thousand times easier to approach someone and ask them a question when you're both trying to cook your way around the shared kitchen. Living in the kind of international community hostels create, it's easier to remember that people are more likely to be nice than mean, and that most of us enjoy sharing a bit of ourselves when someone else shows respectful curiosity about who we are and where we're from.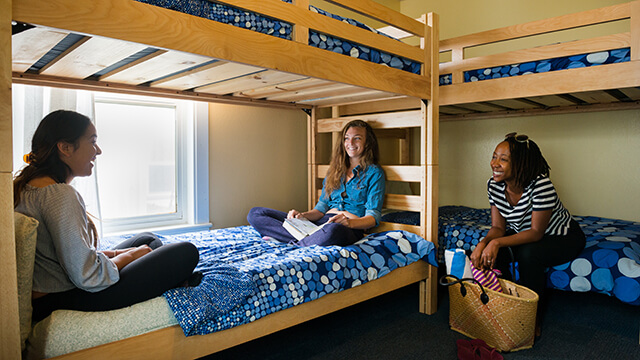 And whether they happen at a hostel, at a local restaurant you keep returning to, or on the street when you're asking a stranger for directions; whether they're long-lasting or fleeting; those connections make an impact. That feeling of global community and shared humanity does something to your own sense of worth as an individual – maybe because you get to see how it's our differences that make life interesting.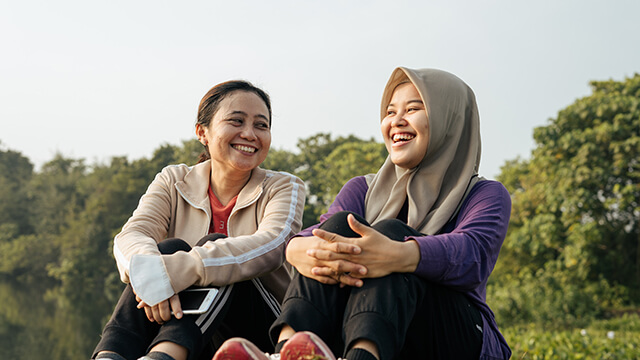 I think when traveling you gain confidence in just being yourself, or perhaps just in being allowed the freedom to discover who that self really is. And even when it seems overwhelming, there's that sense of security stemming from the knowledge that somehow, there'll always be other humans to provide support along the way. I think that's something we all need from time to time.
These days, I'm more comfortable making my way through airport terminals or approaching someone for local recommendations in a new city. But I know I can still rely on travel for an unexpected challenge that reminds me I can survive a bit of boundary-pushing every now and then. It helps me to remember that there may be something to be gained, and something to discover about myself, by getting a little lost.