Updated May 2023
Many visitors to San Francisco arrive with a pretty full itinerary just covering the city. But if you've got an extra day or two in town, it's worth it to rent a car and get out to experience the greater Bay Area. On the other side of the Golden Gate and Bay Bridges, you'll find charming small communities and all kinds of hiking trails. Whatever your taste, you don't have to go far to get a lot. Here are three great day trips that require just a quick drive from San Francisco — the next time you're staying at HI SF Downtown or HI SF Fisherman's Wharf, give yourself some extra time to check them out!
Tiburon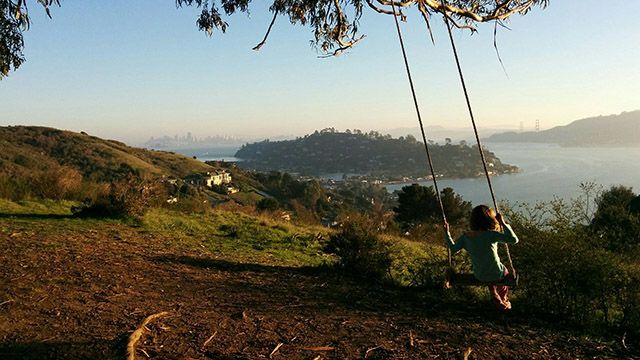 Most people stop in Tiburon to catch a ferry to Angel Island, which is an excellent thing to do if you'd like to bike around and have a picnic on this little piece of land. Tiburon itself is a great place to do some under-the-radar exploring with its historic monuments, low key restaurants, and unique views of the entire bay and its bridges.
Check out Old St Hillary's Open Space Preserve, which is home to one of the last Carpenter Gothic churches in its original setting, and a wildflower sanctuary with colorful rare and endangered flowers blooming year 'round. There's also Paradise Beach Park where locals come on nice days to kayak, fish and picnic by this scenic cove.
Reinhardt Redwood Regional Park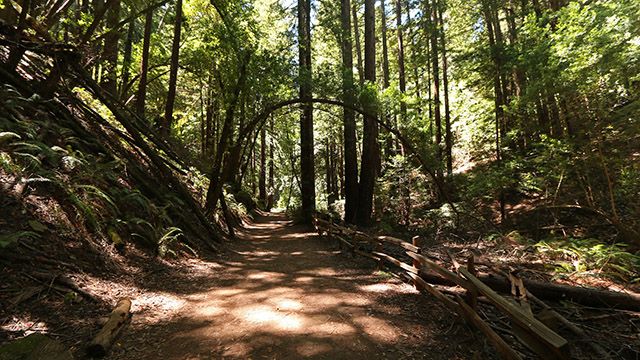 Northern California's redwoods are a magical thing everyone should experience, but the popular Muir Woods, just north of San Francisco, can often be crowded and inaccessible. Instead, venture over the Bay Bridge to north Oakland, where you'll find the last old growth grove in the East Bay at Reinhardt Redwood Regional Park. Whether you're looking for a quick walk or a long, adventurous hike, you'll get to feel lost in a bit of prehistoric nature.
You'll also be close to the Chabot Space Center, where you can view the sky through a telescope or catch a planetarium show, and there's also nearby Lake Anza if you happen to be visiting on a hot day and need a swim to cool off.
Cascade Falls in Mill Valley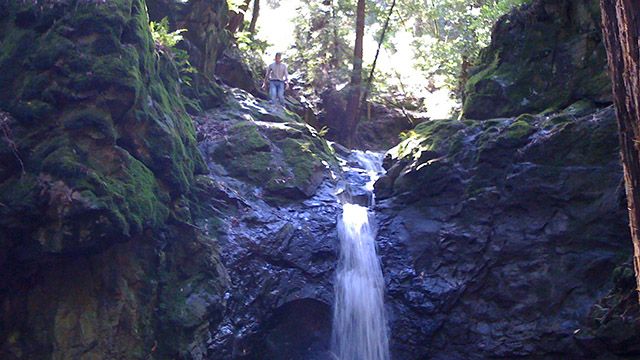 Winter and spring are excellent times for hiking to waterfalls in Marin County, and you can get a two-birds-with-one-stone kind of deal by hiking to the Cascade Falls from the little town of Mill Valley north of SF. The falls are kind of a hidden secret where locals go swim in the summer, and the trail kicks off from a residential street, so you can get a bit of town and a bit of nature in one outing.
Starting from downtown Mill Valley, take Throckmorton Avenue to Old Mill Park and cross over the pedestrian bridge to Cascade Drive. This is an old country road shared by walkers, hikers, and bikers, and you can take it until you see the sign for Cascade Falls. It's a three-mile roundtrip, so afterwards you'll still have time and energy to explore Mill Valley's staircases and secret gardens between the beautiful houses.
Stop for a refuel downtown at Depot Café, a cute spot serving coffee and snacks in a former train station, and be sure to check out the gorgeous Mill Valley Library. You'll find it hard to resist spending an hour or two reading in the cozy, woodsy space or taking advantage of the free Wi-Fi.