Know before you go: Want to visit the places recommended in this article? With local regulations changing frequently, it's a good idea to check the web site of any attraction or business to make sure it's open before you go. 
Every fall, winter, and spring, dozens of elementary school children show up at HI Pigeon Point Lighthouse hostel to learn about the area's coastal ecology and how staying in hostels can open their eyes to a world of travel possibilities as they get older. The children come from all over California, from both public and private schools, as part of their fifth-grade science curricula.
These groups of children are organized by one of Hostelling International's longtime partner, Exploring New Horizons Outdoor School (ENH), a nonprofit that has been bringing groups to Pigeon Point since 1984. ENH works with school groups of all kinds, but if you're traveling on your own as a family (or are looking for an educational, family-friendly Northern California escape), your kids can still enjoy some of the same experiences they've been bringing to students for decades. Check out a few of our favorite educational (and fun) activities for parents and kids near HI Pigeon Point Lighthouse hostel.
See the harbor seals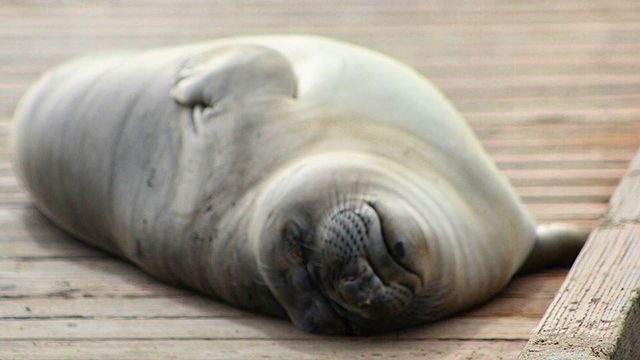 Hostel guests don't have to go far to see a whole lot of wildlife: just follow the little path that runs past the hostel down to the water and you'll often see groups of harbor seals sunning themselves on the rocks below.
Go tidepooling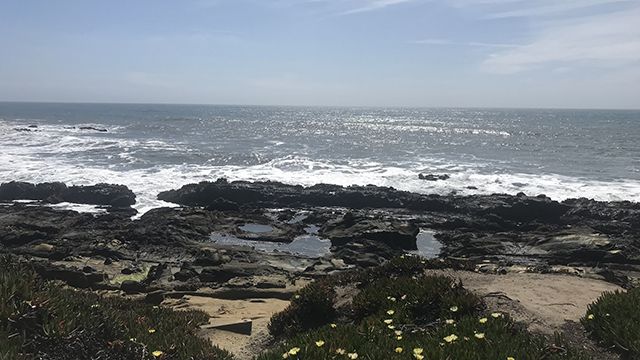 Hostel staff keep tide tables on hand and can direct you to the best nearby beaches for spotting the rich inter-tidal life forms that are exposed during low tides, especially in the pools of ocean water that remain in the rocky reefs when the tide goes out. You're likely to see beautiful blue-green anemones with tentacles that feel like sticky tape, scrambling hermit crabs that use turban snail shells as temporary mobile homes, alien-looking sea stars, and purple urchins that cling to the reef as they survive the crashing waves. If you're very lucky, you may even spot a tiny octopus or sea slug.
Observe the elephant seals at Año Nuevo State Park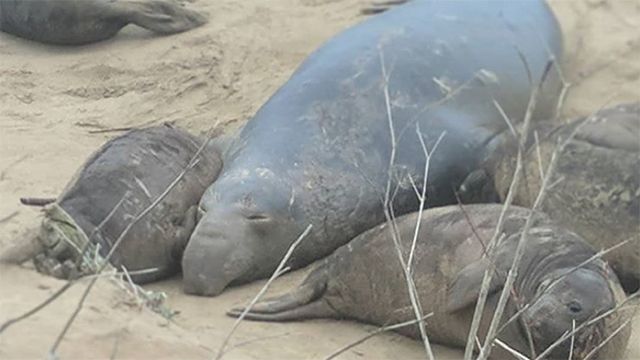 A particular favorite for the ENH kids is the three-mile morning hike they take into the rolling dunes of Año Nuevo State Park in search of elephant seals. These massive creatures can reach up to 20 feet long and weigh several tons, and Año Nuevo, just seven miles from HI Pigeon Point, is one of the best places in the country to see them. Your family can take a similar adventure by walking the trails past the surfer's cove and towards the rolling dunes on the point. There, you might see endangered species such as the Red Legged Frog or the beautiful San Francisco Garter Snake, as well as abundant flowers such as Lizard's Tail, Indian Paint Brush, Sticky Monkey Flower, and the ever-beautiful Douglas Iris flowers.
Before heading out for the day, make sure you've got your tickets for a guided tour with one of the park's volunteer docents. Guided tours run every day from December 15 through March 31 — the best season to see the elephant seals in action. Guests at HI Pigeon Point Lighthouse hostel can get weekend passes for the 10 a.m. tour by staying overnight and signing up at the hostel front desk when they arrive (parking at Año Nuevo is $10 and tour tickets are $7 each).
Look closer at the starry sky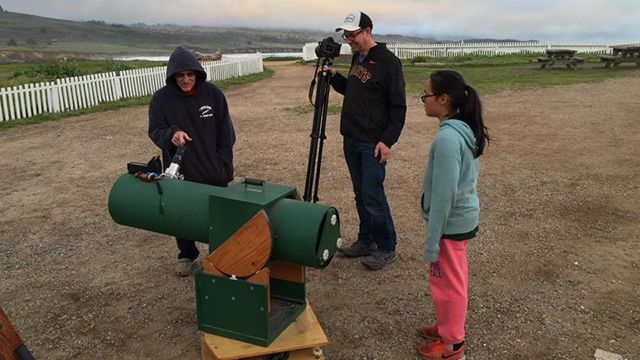 Pigeon Point Lighthouse is a spectacular spot for stargazing thanks to the hostel's commitment to minimizing light pollution. Come nighttime, you'll notice the hostel's outdoor lighting all faces the ground, and both indoor and outdoor lights are amber or yellow in color. Without the standard bright lights interfering, the sky over the hostel and lighthouse looks much darker than in other places, so this is a perfect post for marveling at the constellations and the Milky Way.
Learn about the Fresnel lens
Just down the path from the hostel, inside the historic Fog Signal Building, is the original First Order Fresnel lens that used to guide mariners passing this area to safer shores. When illuminated, the lens's 1,008 prisms create 24 beams of light. The lens will once again grace the top of the tower after the lighthouse's current restoration project is complete; for now, it's on display in the Fog Signal Building, where volunteer docents can answer questions about this historic piece dating back to 1872.
Hike through the coastal redwoods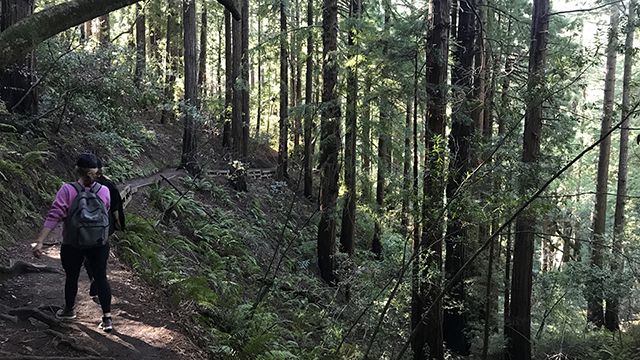 Memorial County Park, just 15 miles up Pescadero Road from the hostel, is home to nearly 700 acres of redwood forest. Endangered seabirds, the Marbled Murrelets, nest up in the redwoods and are important to helping protect the coastal redwoods ecosystem. On the ground, kids especially love spotting neon-yellow Banana Slugs, the mascot of nearby University of California, Santa Cruz.