Updated May 2023
How long do you need for a visit to San Diego? America's Finest City is full of food, culture, outdoor adventures, and endless unique neighborhoods to explore. We recommend staying at least three days and nights, but even then, there's always more to do and see! Check out our guide below to figure out just how much time you'll want to spend here in San Diego.
Major Microbreweries: Full day
If you're a fan of microbrews, San Diego's heaven on earth. Ballast Point and Mike Hess are two heavy-hitters with tap rooms and brewery tours, located within a few minutes' drive of each other. We recommend starting in the afternoon and staying into the evening. Split a cab with some fellow hostellers so you can taste as many brews as you'd like and get home safely!
Neighborhood Microbreweries: Half day
Stone Brewing, Mission Brewery, Half Door Brewery — they're all within walking distance of HI San Diego Downtown hostel.
Tijuana: Full day
Did you know you can take the trolley from San Diego down to the border and walk into Mexico? Get in a solid cultural experience by planning to spend a full day south of the border in Tijuana. You can explore TJ on your own or take a full guided Baja California tour.
Balboa Park and the San Diego Zoo: Full day
You can easily spend a full day wandering Balboa Park, home to awesome museums, amazing architecture, and the world-famous San Diego Zoo.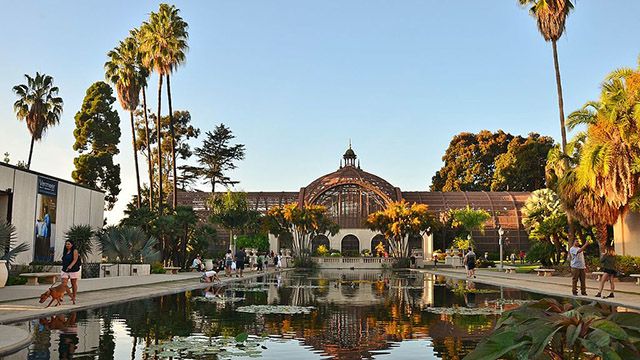 Ocean Beach: Full day
Give yourself a full day to experience this laid-back neighborhood. You'll want all the time you can get to lounge on the beach or surf, check out the neighborhood shops, bars, and restaurants, and walk along the breathtaking Sunset Cliffs.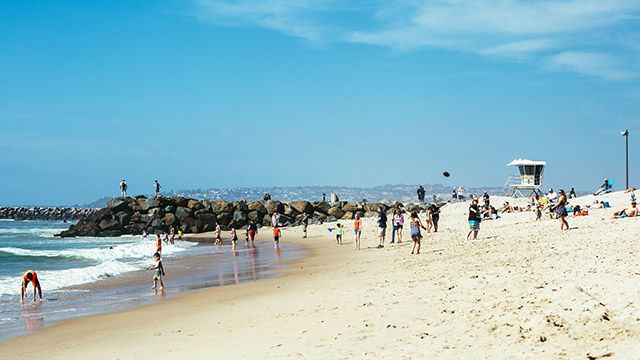 Mission Beach and Belmont Park: Full day
Mission Beach is a surfer haven with an old-school amusement park to boot. Give yourself a full day for beaching, surfing, riding the roller coaster, and showing off your skills at the arcade.
Coronado Island: Half day
This world-famous island is accessible by bus or ferry from the mainland. Once on shore, there are beaches to play on, fancy hotels to ogle, and plenty of marine wildlife to appreciate.
Old Town San Diego: Half day
With its rich collection of historic landmarks, museums, and restaurants (especially great Mexican food), Old Town is a fun look at the past and present of San Diego.
North Park and South Park: Full day
If you want to see where San Diego's cool kids hang out, head to the city's North Park and South Park neighborhoods. They've got some of the best spots to eat and drink in town, plus tons of bookstores, thrift shops, and more.
Seaport Village: Evening
Restaurants, shopping, and live outdoor entertainment, all on the waterfront. Need we say more? Head out earlier in the day to sample Seaport Village's museums.
Day trips:
By car:
Hike through the desert at Anza Borrego State Park or the hills and valleys of Mission Trails, chill in the classic California beach town of Oceanside, or make a mountain getaway to Julian.
By train:
Take the Amtrak Coaster train to Encinitas (one of the world's great surf towns), or hop the trolley to historic and charming La Mesa.