Updated May 2023
Sure, every visitor to San Francisco needs to walk across the Golden Gate Bridge, climb Coit Tower, and ride a cable car at some point during their stay. But if you want to experience San Francisco like a local, there's plenty more to do off the beaten tourist path. Here are seven of our favorite non-touristy things to do in the City by the Bay.
1. Climb to the Top of Bernal Heights Park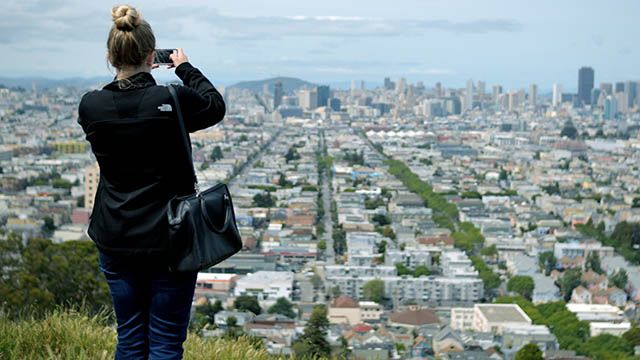 An adorable hillside neighborhood, Bernal Heights is full of cute shops, restaurants, and locals enjoying their 'hood's sunny microclimate. At the edge of the neighborhood, hilltop Bernal Heights Park offers panoramic views of the entire city, plus a hidden rope swing if you want to pretend you're flying over it. The park's also extremely dog-friendly, so you'll find tons of San Franciscans here exercising and soaking up the sunshine with their four-legged friends.
2. Catch an Under-the-Radar Live Show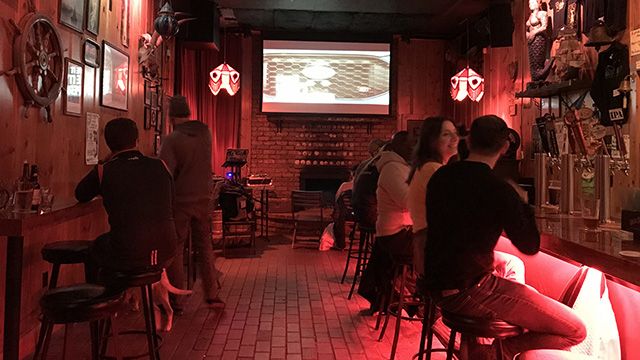 There are inexpensive opportunities to see live performances all over the city if you know where to look. Try Amado's in the Mission District for live music spanning a huge variety of cultures and traditions every night of the week. Venture westward to the Outer Sunset District and you'll find the old-school Riptide bar, which bills itself as the "best little honky tonk by the beach," about a block from the ocean. Looking for something ever-so-slightly more formal? Check out PianoFight, a local bar and performing arts venue. In front, there's a cabaret stage hosting live performances every night. In back, there are two small theaters where you can catch a play, sketch comedy show, or improv performance.
3. Eat Dim Sum in the Richmond District
Yes, San Francisco has a thriving downtown Chinatown. But to gorge yourself on authentic dim sum while elbow-to-elbow with the locals, you'll want to trek out to the Richmond District on the northern side of Golden Gate Park. Just wander along Clement and Geary Streets between Arguello and 25th Ave. looking for the lines of hungry brunch-goers on Sundays and you can't go wrong.
4. Hike Mount Sutro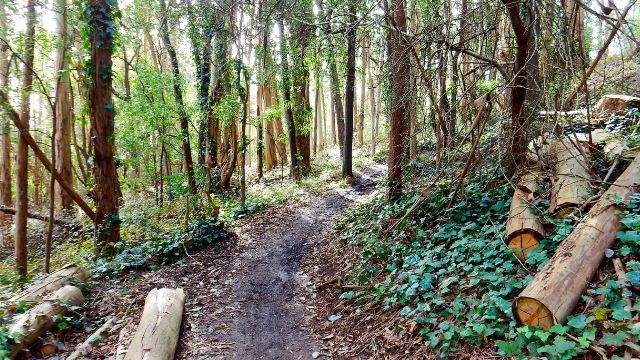 San Francisco's very own mountain-top cloud forest, Mount Sutro is covered in eucalyptus trees and, much of the year, an eerily lovely blanket of fog. Put on your hiking shoes to traverse its networks of muddy paths, which will lead you through one of the most peaceful and surreal landscapes in the city.
5. Get Some Fresh Air at Fort Funston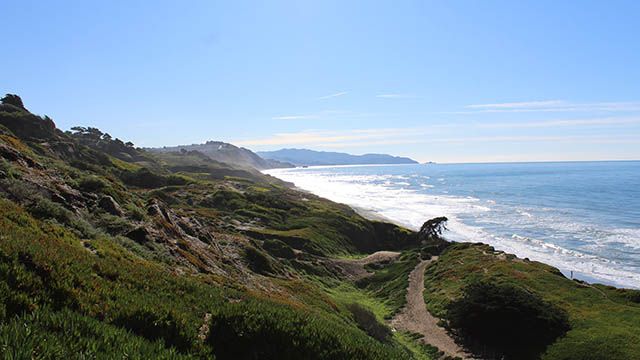 It's a bit of a trek from downtown San Francisco, but you can get to this locals' favorite beach via Bart and Muni with a little effort, or split a ride share with some of your hostel mates. Follow the path over the bluff at the edge of the parking lot and you'll be treated to dramatic views of cliffs, hills, pristine coastline, and impossibly long waves. This beach, in truly quirky San Francisco fashion, is a favorite of both dog-walkers and hang-gliders, so odds are you'll see flying humans and frolicking pups all at the same time.
6. Take Photos in Balmy Alley
Clarion Alley, in the Mission District, is by far the city's most famous place to see ever-changing (and awesome) murals and street art. But the alleyway has become so popular, it can often be tough just to walk through the crowds. Fortunately, Balmy Alley, in a residential area a bit further off the neighborhood's beaten path, offers just as much stunning public artwork with way thinner crowds. Bonus: it's just steps from Humphry Slocombe, which many locals will tell you makes the best ice cream in the city.
7. Hop on BART and Warm Up in Oakland
What's every San Franciscan's favorite thing to do when the weather gets cold (read: every day of summer)? Jump on the BART train and head to Oakland. This East Bay city is an awesome place to spend a sunny afternoon or an artsy evening. Lounge by Lake Merritt, visit the tiny independent shops in Temescal Alley, or sip a craft beer on the sunny patio of an outdoor beer garden. The first Friday night of every month, head out to Telegraph Ave. for Oakland First Fridays, a huge street celebration full of food, art, music, and locals kicking off the weekend. Missed First Friday? The Oakland Museum of California hosts Friday night celebrations every week with DJs, dance lessons, food trucks, and of course access to its stellar art, science, and history collections.