I've lived in San Francisco for years, and there's one question visitors ask me all the time that still catches me off guard: "I can do a day trip to Yosemite from San Francisco, right?" Immediately after asking, the visitor will usually throw in a casual, "Oh yeah, and by the way, I won't have a car."
This local's honest answer? "Technically yes, you can do it one day. Even without a car. But for your own sanity, please think long and hard about it."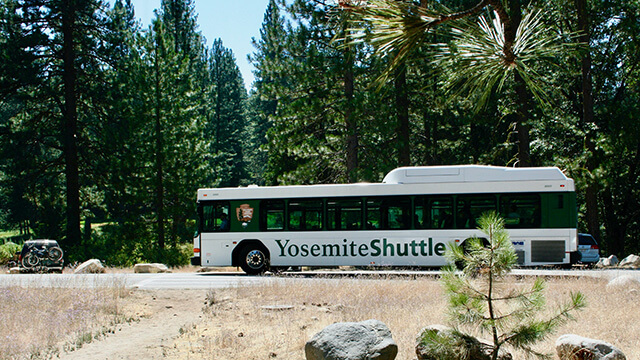 This is not to say that Yosemite National Park isn't worth visiting. It very much is. It's dramatic and breathtaking, and has a stunning diversity of natural landscapes. If you're visiting California and you have the chance, you should absolutely go to Yosemite. But the park is enormous, and it's about 170 miles from San Francisco. So if you're visiting the city and only have one day to spare, a day trip to Yosemite can have diminishing returns.
Long story short: if you are going to visit Yosemite, plan on staying in the area for at least a couple of days. If you absolutely must do it all in just one day, splurge on a fully guided tour. We'll get into the details of overnight and guided tour options below. But first, because we're all good budget-conscious travelers here, let's talk about a few ways you can save a little money getting from SF to Yosemite, and what kind of experiences you can expect from them.
Taking the Train from San Francisco to Yosemite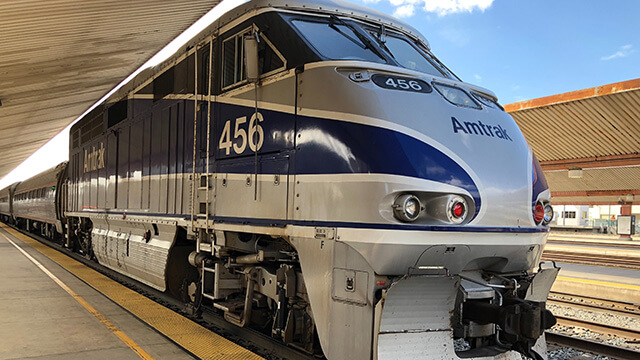 First off, if you want to visit Yosemite for several days, or even if you're planning on staying there one night, the train is a great option. Amtrak offers service from San Francisco to the Yosemite Valley starting around $32 each way. But the journey there takes some doing: you'll need to catch a bus from San Francisco to the Amtrak station across the SF Bay in Emeryville, take the train from there to the town of Merced, and transfer from there to a regional bus (called YARTS) that will take you to the park. All told, it's about six and a half hours of travel each way, minimum. Not ideal if you are trying to do the whole thing as a day trip.
Now, theoretically, you could grab the earliest departure from San Francisco and the latest departure from Yosemite on the same day. Train schedules will depend on the season and day of the week, but weekends in the summer you're looking at a 7 a.m. departure from San Francisco and an arrival at Yosemite about 1:30 p.m. The latest ticket you can get for the train journey from Yosemite to SF is around 4 p.m., giving you just two hours or so to explore the 1,100-square-mile-plus park before heading back to San Francisco and getting home around 11 p.m.
In short, Amtrak is a great option for getting to Yosemite from San Francisco, but it's not really feasible for a day trip.
Taking the Bus from San Francisco to Yosemite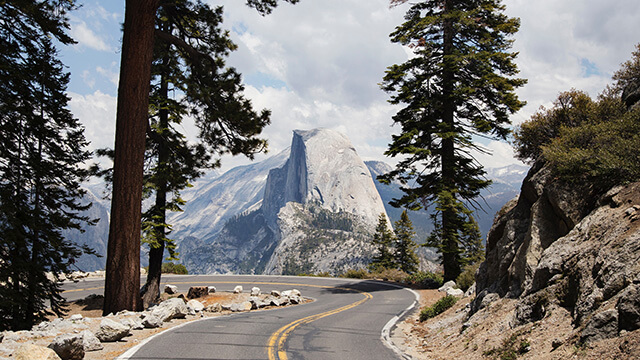 Yes, you can take the bus – well, technically buses – from San Francisco to Yosemite. A Greyhound bus from San Francisco can take you to Merced; then, just as you would after getting off a train, you'd need to transfer to a regional bus to get you to the park. The bus from San Francisco to Merced can take as little as four hours (but it can also take a lot longer). From Merced, it's another 100 or so miles on YARTS to the park, putting your grand total travel time at about six and a half hours each way, similar to what you'd spend on Amtrak.
Two slight advantages to taking the bus over Amtrak: fares start around $10 less each way, and Greyhound leaves directly from San Francisco (so you don't need to deal with that extra bus to and from Emeryville).
But be aware: even if you are down to spend 13 hours on the road in one day, the bus doesn't run on a timetable that allows you to do the whole roundtrip in one day. So if you're taking the bus, you'll need to plan on staying in the area at least for one night.
Renting a Car and Driving from San Francisco to Yosemite in One Day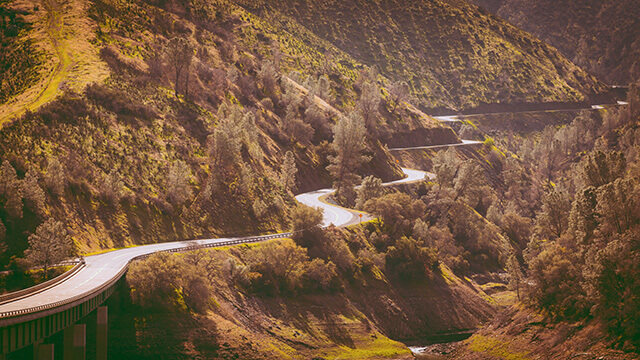 If you're really hoping to do a day trip to Yosemite on your own schedule and terms, renting a car is a viable option. Keep in mind that driving to and from Yosemite makes for an exhausting day, without factoring in the time you'll want to spend exploring the park. In order to do the whole thing in one day, you'll need to leave SF early in the morning and return pretty late at night. Because most car rental companies won't be open yet by the time you leave SF and will be closed by the time you get back, you may need to rent the car for the day prior to and/or after your day trip. So, it's a good idea to factor a longer rental period into your cost estimates in addition to insurance costs, gas costs, and park entry ($35 per vehicle at the time of this writing).
If you've got a big enough crew of travel mates or new friends from the hostel who want to go in on everything with you, renting a car could be a cost-effective option. Just make sure you've got enough people to help out with the driving if you are hoping to squeeze everything into a day trip.
Keep in mind: in the United States, you generally need to be at least 25 years old to rent a car. Some companies will allow younger renters, but be prepared for steep additional fees.
Taking a Fully Guided Tour of Yosemite in One Day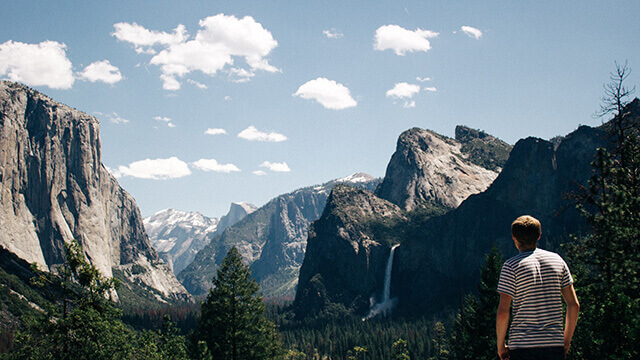 Personally, I don't usually seek out fully guided group tours. But when I've been short on time in a new city and there was a faraway adventure I just didn't want to miss, this type of tour has often been a real trip-saver for me. And if I had to pick one cause for splurging and letting someone else do all the hard work, it would be a day trip from San Francisco to Yosemite. According to a manager at HI San Francisco Downtown hostel, this is your best bet "if you just want to check Yosemite off your list and get some photos for Instagram."
There are several local tour companies that will pick you up near your hostel early in the morning, take care of all the driving, guide you through some of the best parts of the National Park, give you free time to explore on your own, and drive you back to San Francisco that same night. Like other options on this list, it's a long day – you can expect to be gone for around 15 hours. But you'll have more time to explore the park, both with a guide and on your own, than you would otherwise. Plus, you can skip the driving and save your energy for an afternoon of hiking, photo-taking, and ooh-ing and ahh-ing throughout the park.
Staff at HI San Francisco Downtown hostel recommend Incredible Adventures for this type of day trip. They pick up and drop off just a few minutes' walk from the hostel and run their tour vans on biodiesel. They've also got a pick-up spot about a 20-minute walk from HI San Francisco Fisherman's Wharf.
Staying Overnight in Yosemite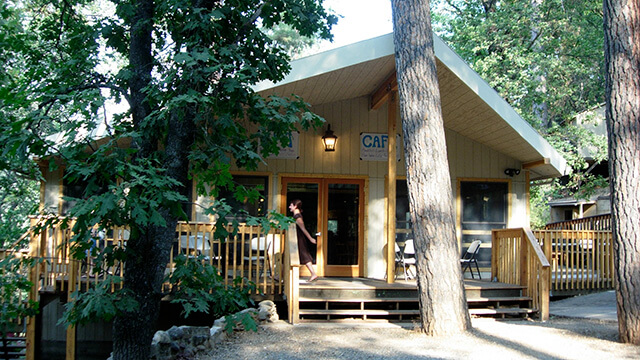 Now that you've got a better understanding of all of your transportation and day trip options, you may find yourself rethinking whether you need to cram everything into one day. Our advice: if it's at all possible, just plan on staying overnight.