If you don't already, you should have a Northern California wildflower trek on your bucket list for spring. Every year, people come from all over just to experience the brilliant blooms that take over the hills and valleys in parks, and once you find yourself standing in a field surrounded by bright orange California poppies, or impossible-yellow buttercups, you'll understand why.
Sacramento makes a good jumping-off point for flower-finding: the city is day-trip driving distance from some of the best spots to catch the spring blooms, and if you don't have a car to venture too far, there are still places to see some flowers nearby. Stay at HI Sacramento hostel and you'll also get local insights and tips on off-the-beaten path locations.
Before you go
The thing about wildflower viewing is that it's all about timing – come a little early or late and you'll miss it. Some years are more brilliant than others, depending on the winter rains that year, and generally, the first blooms occur closer to the coast early in the year and then progress to mountainous areas into the early summer months. In the Sacramento area, you'll probably start seeing blooms from February, but if you want to make sure before you go out to one of the bigger parks, you can check online to see when and where the wildflowers are peaking.
It goes without saying that no matter where you experience the wildflowers this spring, you should resist the temptation to pick flowers to make sure that they'll be there next year and the years after that. Photos for Instagram, though? Take as many as you like! When you're ready to get started, check out these spots in or near the city.
International World Peace Rose Garden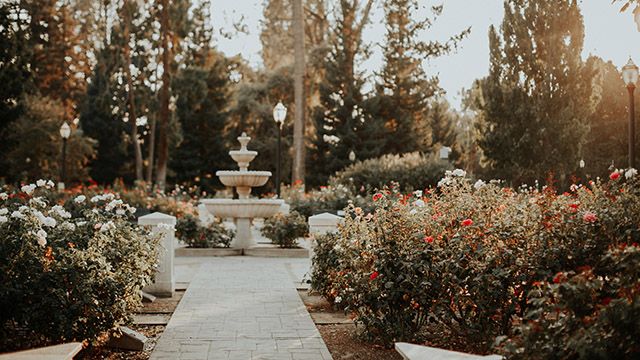 The International World Peace Rose Garden at the California State Capitol is a good place to start if you're looking for an easy stroll from HI Sacramento. With more than 140 different varieties of roses, the half-acre garden is a rainbow of colors with the sweet perfume wafting through the air at the height of the season.
UC Davis
If you're driving to or from San Francisco, the arboretum (or botanical garden) on the University of California at Davis campus makes for an excellent stop for a bit of nature appreciation. In the springtime you can see California poppies, wild lilacs, and flowering plum, apricot and crab apple trees while you walk the 3-mile paved loop. It's only a 20-minute drive from Davis to Sacramento (and it's also possible to take public transportation, though that will take up to an hour), so this makes for a great half-day excursion if you're also just looking to get out of the city.
North Table Mountain Ecological Reserve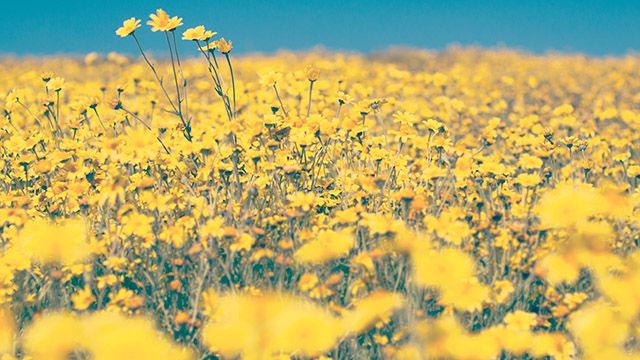 For a full day trip, there's the spectacular North Table Mountain Ecological Reserve, which is one of the places you've probably seen in pictures when people talk about California's spectacular spring flowers. The reserve comes alive from February to April, with hikers trekking the trails to see waterfalls and vernal pools along with the bright and beautiful flowers that blossom near them. In March and April, reserve staff are on site during the weekends to provide deeper insight into the park and its flowers. Table Mountain is about an hour and a half's drive from Sacramento, so bring plenty of snacks and supplies.