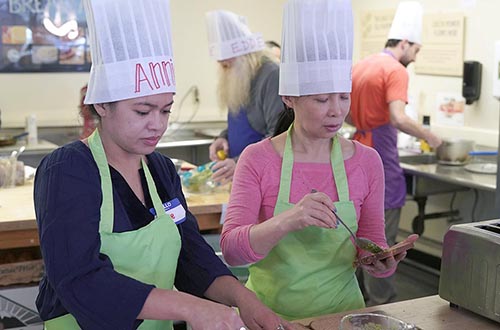 Cultural Exchange & Educational Programs
Travel is learning by doing. Meeting people from places you haven't (yet) visited. Diving head-first into novel experiences. Tasting different flavors. Learning about other cultures. And learning about yourself along the way.
What We Offer
HI USA's mission is to help all gain a greater understanding about the world and its people through hostelling.
In 2018, we were honored when the United Nations World Tourism Organization recognized HI USA as a world leader in travel-focused learning programs. We have been integrating education into our hostel stays and activities for decades, and we strive each year to make our offerings even more meaningful. Today, each of our programs is designed to align with the Association of American of Colleges and University VALUE rubrics in intercultural knowledge and competence, civic engagement, and global learning.