Updated May 2023
Even though Boston is a popular tourist destination, it can be a pretty pricey place to visit. Fortunately for travelers on a budget, there are lots of ways to save money on eating out. Boston has cafes, bars, and restaurants at every price point, and there are plenty of local gems to enjoy.
Over the 10 years I've lived in Boston, I've worked hard to find the best affordable restaurants in Boston. So if you're looking for where to eat in Boston, here are some of my favorites.
1. Boston Brewin Coffee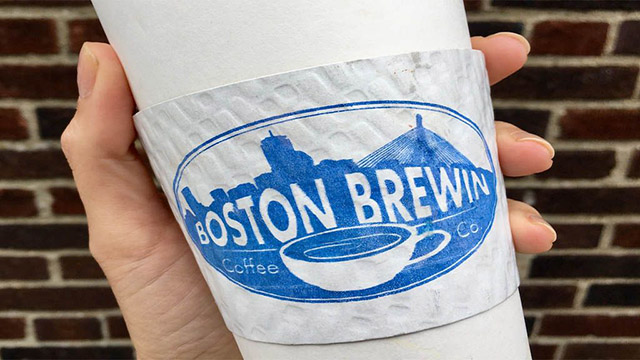 This blink-and-you'll-miss-it spot on Broomfield St. in the Downtown Crossing neighborhood has a strong fan base thanks to its unique concept and super-friendly service. Not only do they serve organic, fair trade coffee, Boston Brewin also pays its employees a living wage. And giving back is a big part of their business: their espresso drinks benefit a literacy program in Nicaragua, and the pastries they serve are made by Haley House, a local nonprofit.
2. Mul's Diner
In the rapidly changing neighborhood of South Boston (known locally as "Southie"), which has lost many decades-old businesses to new condo developments, Mul's is still going strong. A block up from theBroadway T stop, Mul's is the kind of place where the server will call you "hun," your coffee cup will never be empty, and your plate will be piled with comfort food. Popular dishes include the crème brûlée French toast and corned beef hash. Get there early for the $6 "working man's special," which is served Monday through Friday, 5 a.m. to 8 a.m.
3. Saus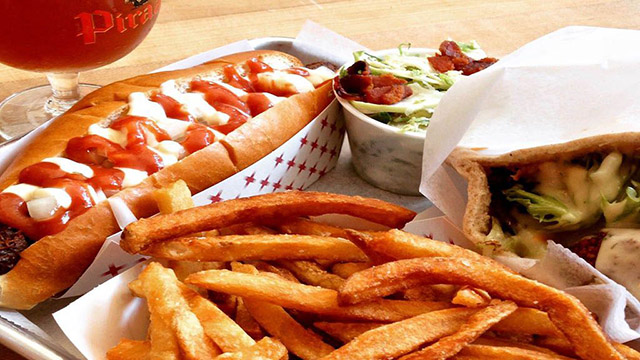 Saus is sandwiched in between a row of rowdy bars on Union Street near Faneuil Hall, making it the perfect place to stop before a night out on the town or during a day of sightseeing. As the name suggests, Saus specializes in sauces –there are more than a dozen on the menu –and the hand-cut fries that go with them. They also serve poutine with a variety of creative toppings, and a selection of sandwiches and salads. Their craft beer list is impressive as well.
4. Seabiscuit
Seabiscuit might be a little off the tourist path, but it's worth the trip by T or ferry to the East Boston Shipyard for a true taste of Down Under. Here, you can sample traditional meat and vegetable pies, as well as other Aussie favorites like sausage rolls and spicy shrimp on the barbie. Be sure to get the potato wedges with sweet chili and sour cream, too. On warmer days you can enjoy your pies on the picnic tables out front, or you can take them to go and heat them up at home.
5. Pho Pasteur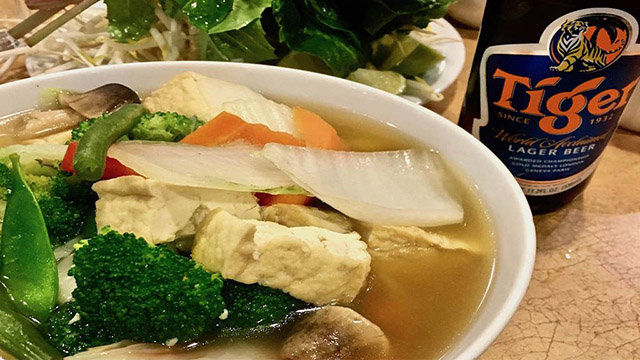 Located on Washington St. in Chinatown, just around the corner from HI Boston Hostel, Pho Pasteur has been my go-to for years when I'm in the mood for hot pho on a cold night. I always get the vegetarian option, pho chay, and the portion is so large, I can usually take at least half of it home with me. The service is also super-fast, so it's the perfect stop before heading to the movies or a show at one of the nearby theaters.
6. El Pelón Taquería
If you're heading over to catch a Red Sox game at Fenway, be sure to stop at El Pelón Taquería for some of the most authentic Mexican food Boston has to offer. You really can't go wrong with any of the items on their extensive menu, but the tacos and burritos are the most popular. The walls are covered with photos of fans wearing their t-shirts around the world, so consider picking up a souvenir and sending in your own pic.
7. Galleria Umberto
If you're trying to decide what to eat in Boston, heading to the North End is always a good bet. The city's historically Italian neighborhood is packed with fantastic restaurants, and Galleria Umberto has held its own on Hanover St. for more than 50 years. A no-frills, cash-only spot, they serve authentic Sicilian pizza for a couple dollars a slice along with a few other Italian specialties like calzones and arancini. They're only open from 11 a.m. to 3 p.m. and they close when they sell out, so be sure to get there on the early side.