Updated May 2023
Boston has 23 neighborhoods, each with its own distinct character and community spirit. While most visitors stick to Beacon Hill, Back Bay, Fenway, and the North End – where most of the city's museums and tourist attractions are located – you'll want to make sure you spend some time away from the crowds in order to experience local life.
Here are five fun, non-touristy Boston neighborhoods where you can find diverse restaurants and shops, along with natural beauty and colorful art, while gaining a broader understanding of Boston's history and culture. You can reach all of these off-the-beaten-path places to visit in Boston on the "T" (subway), so they're easy to add on to your city itinerary.
East Boston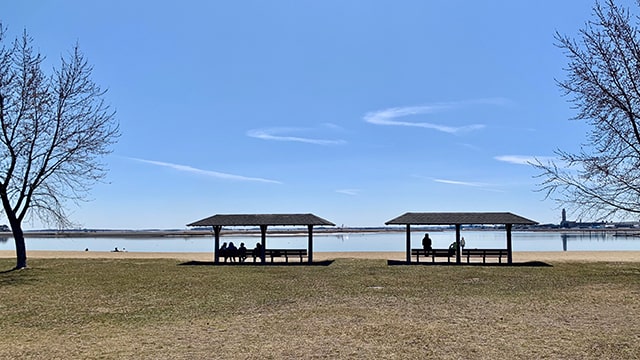 If you fly into Boston, you'll land in East Boston, aka "Eastie," the home of Logan Airport. Italians settled there in the early 20th century, finding work in the booming shipbuilding industry, and later, Central and Southern Americans arrived after fleeing their homelands – today it's a majority Latino neighborhood. Grab some pizza (Santarpio's Pizza) or pupusas (Tu Metapan), and head to Piers Park to take in some of the best views of the Boston skyline or watch the planes fly overhead on Constitution Beach.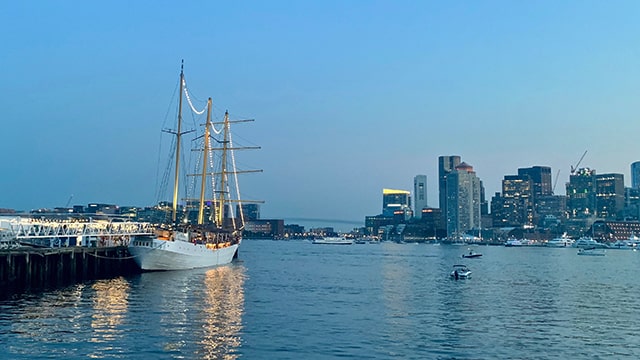 To explore on foot, hop on the 2.8- mile East Boston Greenway, which connects several parks along an abandoned railroad track, or stroll through the last of the city's saltmarshes at Belle Isle Marsh Reservation.
How to get there: Take the blue line train to the Maverick stop, or Orient Heights stop.
Roxbury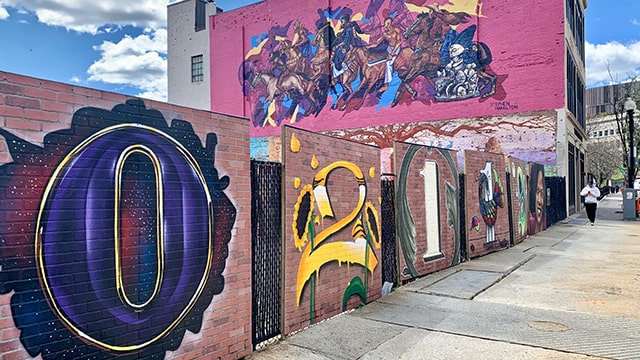 Roxbury has been the center of Boston's Black community since the mid-20th century. It's where Malcolm X lived with his sister during his teenage years (Their house at 72 Dale St. is on the National Register of Historic Places), and where the Dr. Martin Luther King, Jr. served as an assistant minister while he was in grad school at Boston University – the Twelfth Baptist Church is still a thriving place of worship.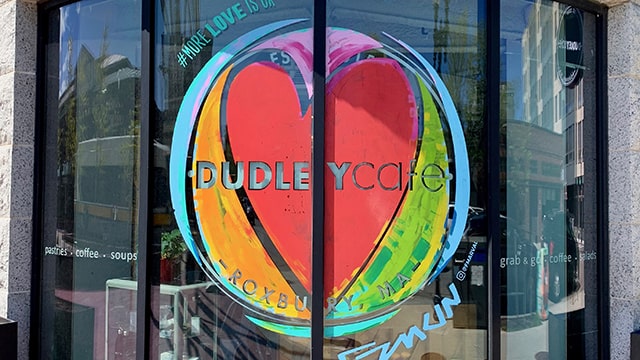 At the heart of Roxbury is Nubian Square, where you'll find businesses like the community-focused Dudley Square Cafe, the Black-owned Frugal Bookstore, and colorful murals adorning the buildings. Also, keep an eye out for the annual Roxbury International Film Festival, New England's largest BIPOC film festival, which has been running since 1999.
How to get there: Take the orange line train to the Nubian Square stop.
South Boston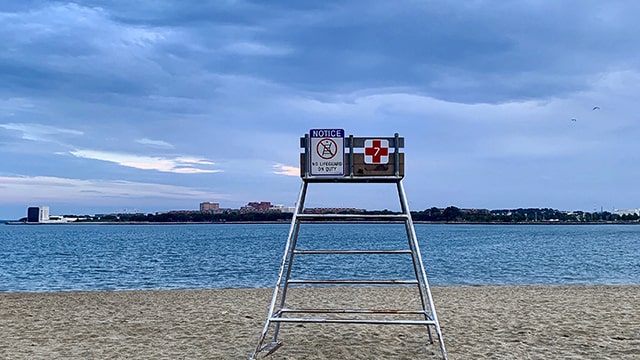 South Boston, or Southie, has a checkered past, known as the former turf of infamous mobster Whitey Bulger and the site of racially charged riots over school desegregation in the 1970s. There are few remnants of "Old Southie" left these days, though. The former Irish enclave is now one of Boston's most desirable zip codes for young professionals starting out. On weekend nights, you'll see lines stretching outside jam-packed hot spots on West Broadway like Loco and Lincoln Tavern. When the weather is nice, crowds flock to the beaches lining Dorchester Bay to play sports, socialize and sunbathe.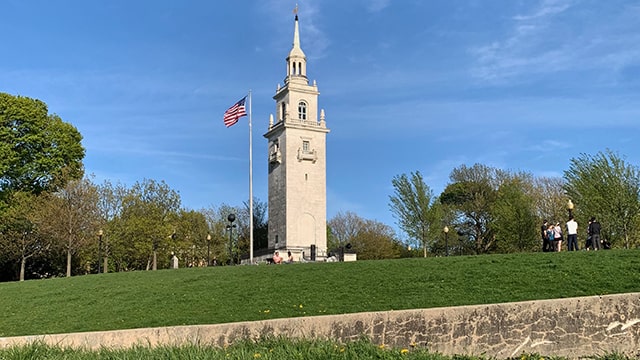 If you're interested in evolutionary history, head up to Dorchester Heights, where George Washington's army set up cannon to force the British out of Boston in 1776, or the massive Fort Independence on Castle Island, which has been standing guard over Boston Harbor since the mid-1800s.
How to get there: Take the red line train to the Broadway stop.
Dorchester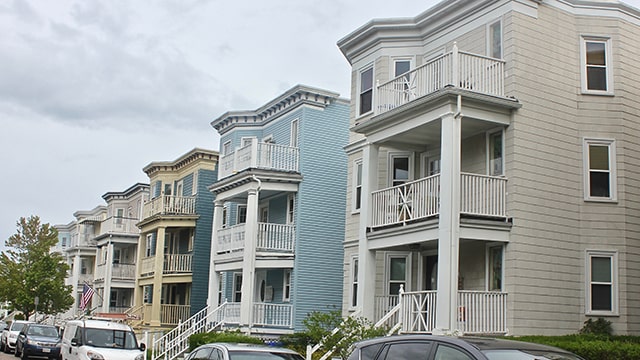 At six square miles, Dorchester is Boston's biggest neighborhood, and its population is one of the city's most diverse – with residents hailing from Vietnam, Cape Verde, Ireland, and beyond. Home to 75% of the city's Vietnamese population, Field's Corner is known as Boston's "Little Saigon." It's where the first Vietnamese community center in the U.S. was opened, and – no surprise – it's where you'll find some of Boston's best Vietnamese food (try Phở 2000 or Huong Que). To wash down your phở, head to Dorchester Brewery, which has skyline views from its rooftop.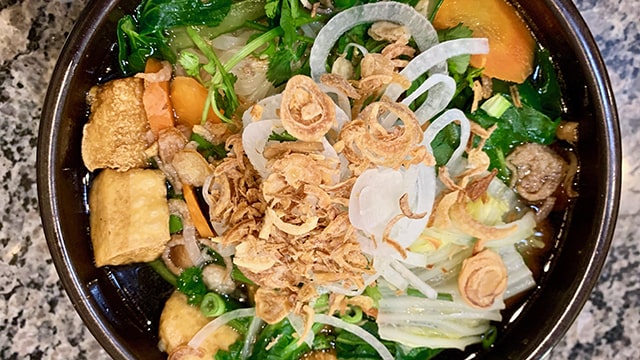 For a closer look at a Boston political dynasty, make a visit to the John F. Kennedy Presidential Library & Museum and the Edward M. Kennedy Institute for the U.S. Senate, which are located next to each other on Dorchester Bay.
How to get there: Take the red line train to the Fields Corner stop, or the JFK/UMass stop.
Jamaica Plain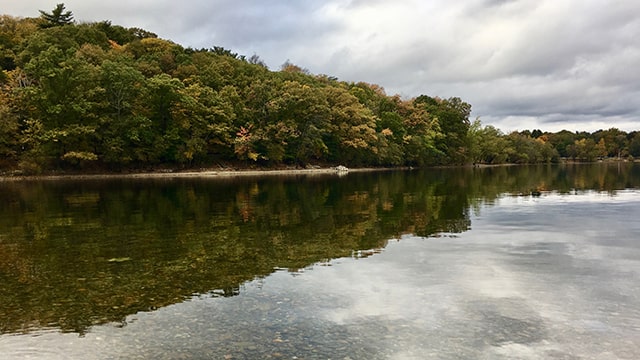 If you're looking to get close to nature without leaving the city, Jamaica Plain, or simply "JP," is a must. You can walk or jog the 1.5-mile loop around Jamaica Pond, the largest body of water in Boston, or rent sailboats, rowboats, and kayaks from the boat house. A mile away is Harvard's Arnold Arboretum, a 281-acre botanical garden, where you can take a leisurely stroll or a guided tour highlighting some of the garden's 15,000 plants. Fun fact: Both Jamaica Pond and Arnold Arboretum are part of Boston's Emerald Necklace, a chain of Boston parks designed by Frederick Law Olmsted. Today, Olmsted is most famous for designing NYC's Central Park.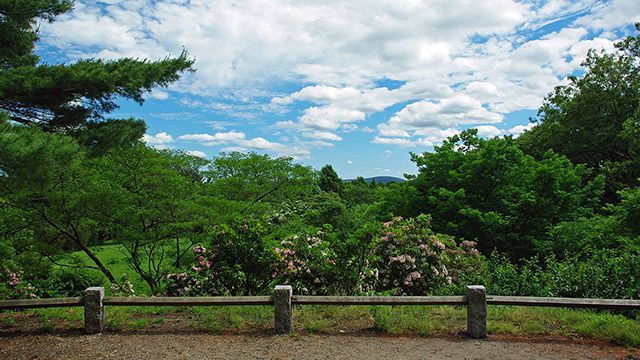 While in JP, it's also worth exploring the immaculately manicured grounds of the 275-acre Forest Hills Cemetery. Established in 1848, it's one of the most impressive garden cemeteries in the U.S.
After a day out exploring the neighborhood, treat yourself to a scoop at the original location of JP Licks ice cream or stop by the flagship Sam Adams brewery for a tour — both iconic Boston brands got their start right here in Jamaica Plain.
How to get there: Take the orange line train to the Green Street stop, the Forest Hills stop, or the Stony Brook stop.