"How old is too old to stay in a hostel?" It's a question I used to ask myself all the time, back when I was working and living in hostels abroad full time with a milestone birthday just around the corner. I'd often wonder how long I could reasonably keep up the lifestyle, which I loved, without suddenly feeling like the odd one out in a sea of 19-year-olds.
That was more than 10 years ago, and while I no longer call hostels home, I still spend much of my time talking about them working for HI USA. The questions I get about hostels these days, from people I meet at parties or conferences, are like a nostalgic version of the question I used to ask myself: "Oh, I remember I stayed in a hostel one time in Amsterdam when I was in college, but aren't I way too old for that now?"
My response is always the same: I still stay in hostels, myself, even for some business trips.
My retired parents love staying in hostels – they once made friends at HI Sacramento hostel's breakfast table with another couple their age who later came to visit them in their hometown. A Gen X acquaintance of mine swears by hostels because they allow her to travel the world affordably with her teenage son, who gets to hang out with international travelers in the hostel lounge when he needs a break from family time. And, of course, when I go to visit the hostels I work with nowadays, I get to talk to Gen Z guests, millennials, Gen X-ers, boomers, and sometimes even young kids: it's one of the many aspects of the diversity that makes hostels so special.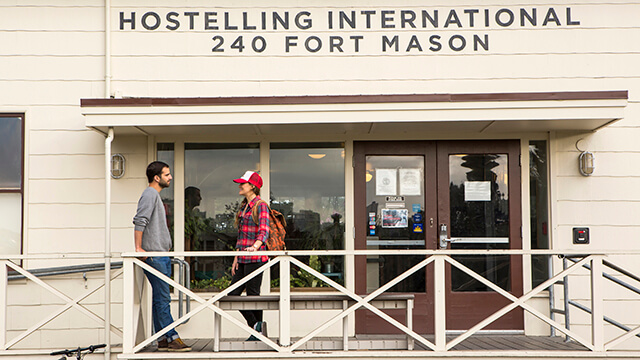 So when I get the question "How old is too old to stay at a hostel?" I'm never able to just recite a universally accepted age and move on. But I'm not going to tell people it's a case of "mind over matter" or ask them "well, how old do you feel?" Instead, I always encourage adults I meet to think about the type of experience they want, rather than whether the numbers sound right.
It's good to keep in mind that different hostel operators around the world will have their own rules and guidelines when it comes to the ages of their guests: a hostel geared specifically towards students, for example, may have a set age range for guests. While HI USA doesn't have age restrictions at any of its hostels, always check other hostels' policies when you're booking just to be safe. But if you're still asking yourself, "Am I too old to even be considering this?" start off by asking yourself the following questions, instead.
Is the idea of sharing a room holding me back?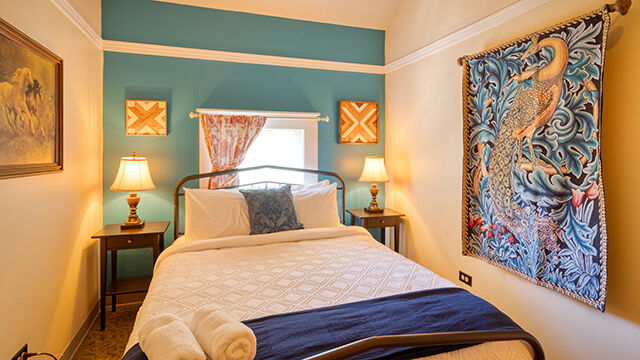 The number of people who don't seem to know you can book a private room at most hostels is astonishing to me. What are the private rooms like? It varies by hostel and provider, but generally you can think of them as more affordable, slightly smaller hotel rooms that still give you access to the hostel's shared kitchen, tours and activities, and other perks. You get all the benefits of staying at a hostel without bunking with strangers. So, if you're concerned about being woken up by night owl dormmates or early morning packers, this is a great option.
Personally, I like to go to bed at the same time every night, so I'll choose a private room to ensure I get an uninterrupted eight hours – especially since I'm often traveling for business. And yes, lots of hostels will give you the option of your own private bathroom, as well: just be sure to read the room description thoroughly when booking.
What kinds of amenities do I need?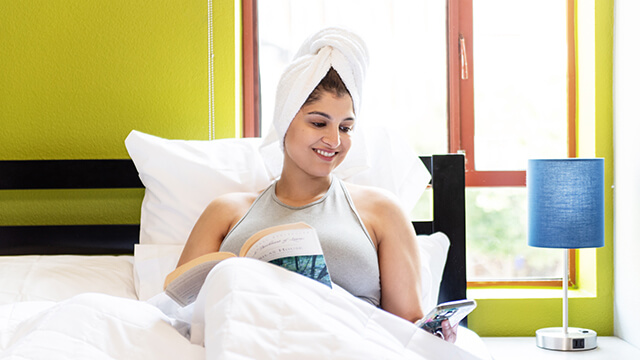 If you're planning a "room service and fluffy bathrobes" type of trip, a hotel is probably your best bet. Likewise, if you're taking a family vacation where you want to spread out and make the space your own, you're probably better off with a private home rental. If what you need is a central location and amenities like a kitchen or laundry facilities on a budget, a hostel may make the most sense. It all depends on the split between your "must haves" and your "nice to haves."
For me, the most important amenity is "a comfy bed and quiet atmosphere so I can get some sleep," and yes, I've found those at plenty of hostels over the years. The free walking tours, free breakfast, and close proximity to public transportation that so many hostels offer don't hurt, either.
Will I feel out of place?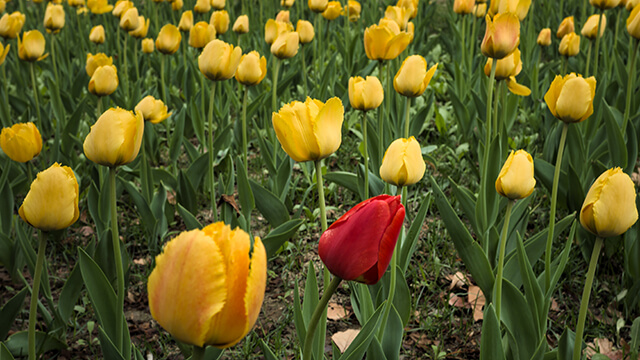 While each person's experience is unique to them, the most reliable lesson I've learned in all my years of hostelling is this: there are hostels out there for just about every kind of traveler, and if you do your research, you can find one that's the right fit for you. On the flip side, if you don't do your research, you may end up wishing you had.
I once stayed at a hostel in Byron Bay, Australia without learning much about the place beforehand. I was just looking for a relaxing place to chill in a charming beach town. A simple search of the hostel's description and reviews, though, and I would have quickly realized it was a party hostel at which I'd immediately feel out of place even though I was in my 20s just like most of the other guests.
Many years later, my boyfriend and I ended up spending the last night of a trip to Oregon in a beautiful hostel in Portland. Even though we'd spent the week up until then bouncing between boutique hotels, we found the hostel was the perfect place to end our trip thanks to its convenient location, easy-going atmosphere, and awesome lounge space to hang out in with a cappuccino after check-out.
The moral of the story: pay attention to how a hostel describes itself and what other guests say about it. Be sure to check out the hostel's social media – if it shows a bunch of 21-year-olds playing beer pong in the kitchen and that's not your vibe, then keep looking elsewhere. But if reviews call it out as a quiet, comfortable, welcoming place, it might be more your speed. Again, it just depends on what you're looking for.
Still not sure if a hostel stay is right for you? Check out some of our most popular posts to help you make an informed decision:
Should You Stay in a Hostel While Traveling Alone?
How to Choose the Right Hostel
11 Things You Always Wanted to Know About Hostels