It can be easy to assume that the unexpected things you experience while traveling are unique to the country or continent you're visiting. Things such as taking your shoes off in any formal place in Japan, seeing babies left alone in their strollers in the dead of winter in Scandinavia, or having complete strangers inviting you into their home and making you a home-cooked meal in Ireland.
I've found that a lot of people think of hostels in a similar way: when we think of hostels, it's often assumed they're a very European thing. But fortunately for Americans, they're not! We have plenty of hostels right here in the States that are just as rewarding to stay in as their counterparts abroad. In fact, I've found there are tons of benefits to hostelling in the U.S. as an American
You'll Bond with Others in Unexpected Ways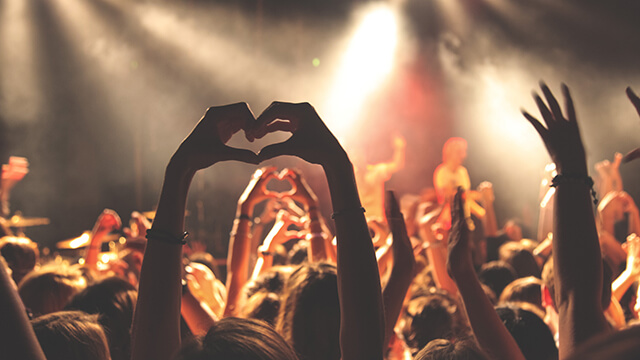 As an American who has stayed in hostels in cities like Chicago, San Francisco, Denver, and San Diego, I have to say the amount of people I've met is astonishing. The best part about staying in hostels is always the people you meet, but when you do it in your home country, you hear the most fun stories of why people have traveled all the way to the U.S. When I was in Chicago, I had the privilege of meeting travelers from Italy, Argentina, and Germany. To my surprise, they were all in Chicago that weekend for the big Coldplay concert that was happening that night. All day my ears were filled with stories of how the band changed these people's lives, and how they all ended up traveling here for the concert of a lifetime. Being a Coldplay fan myself, it was wonderful to find something so quickly we could bond over.
The World Comes to You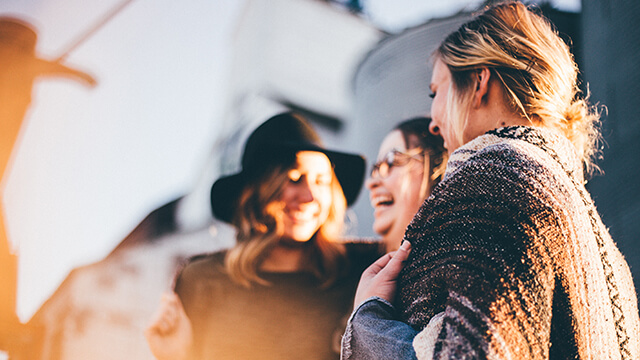 While you might assume being an American at a hostel in the U.S. puts you in the position of "full-time American ambassador," I've found the opposite is often true. I'm naturally a very inquisitive person, so when I meet people from different countries in American hostels, I'm usually the one asking about their culture, language, and food, rather than the other way around. The people I've met haven't really inquired about American culture too much, and I think the reason for that people in many other countries are very familiar with American culture. They watch American TV shows; they know American celebrities; they hear about the news and events that happen over here on their own news channels. So, while I've experienced less of that curiosity about the U.S., there's been plenty of common ground to bond over and opportunities for me to satisfy my own curiosity about the cities and countries other people come from. 
It's so cool to stay in a hostel in the States and have a little bit of the world come to you. I love being able to share and exchange culture with my fellow travelers. I speak a little German, and when I would meet travelers from Germany, Austria, or Switzerland, I was able to practice with them and get tips as well. It's very interesting that I didn't have that counter experience of people practicing their English with me. Most travelers I came across from other countries spoke better English than I did, and we always found ways to relate. You could be in a dorm room with people representing every continent, hanging out in the main lounge and hearing multiple different languages being spoken, or getting a snack in the kitchen and smelling so many different cuisines. It's really something to experience through the lens of still being in your own country.
You Can Be a Tourist in Your Own Country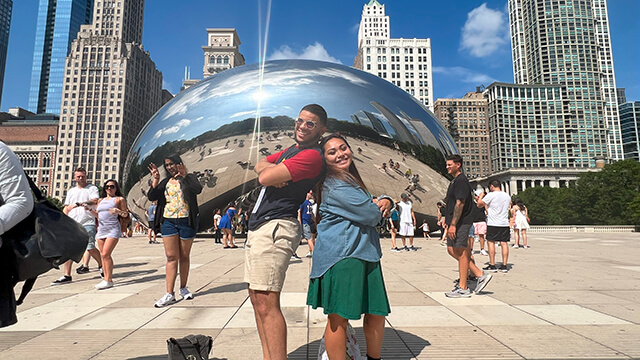 Getting to be a tourist in your own country is another great benefit of staying in a hostel in the States. It's eye-opening when you meet people and hear about all the unique things they're interested in seeing, as well. In my hostel in Denver, I met an American who was going to go snowboarding for the first time and felt like Denver was the place to do it.
I think my fondest memories of hostelling in the U.S. are of the times spent seeing iconic places with new people. Those new friends will forever be attached to the city we were in. I loved teaching the people in my hostel how to play beer pong in San Diego and then walking around the Gaslamp District at night. The lights were beautiful, the people were dancing, and the music was loud. It was an awesome night.
You'll Save Money for Future Trips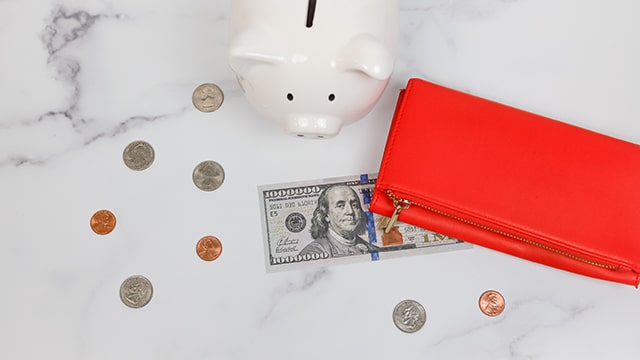 Now we all know the popular hotel chains in the U.S., and of course Airbnb is an option, but you really have to lay down some major coin to get close to the kind of experience a hostel gives you at a third of the price. Hostels are known for often being located in the best parts of town. My hostel in San Diego was right in the Gaslamp District. My hostel in Chicago was right down the street from Millennium Park, and my hostel in San Francisco was in the heart of downtown. This is very similar to staying in hostels in Europe: many hostels over there are situated in very popular areas, making access easy for tourists. I didn't need a car in any of these locations in the States, which was another money saver. Your hostel comes with a kitchen as well, so you can save money by cooking your own meals during your trip.
It's really a unique experience staying in a hostel in the U.S. as an American. If you're ready to transition to hostel life, but aren't yet ready to jump right in on a continent like Europe or Asia, the States is a great place to start. And if you've tried hostels abroad but aren't sure yet about hostels back at home, it's time to check them out. I hope you give it a try and really open your heart up to meeting new people and having unique experiences all in the comfort of your home country. Happy traveling!