If you're thinking about staying in a hostel for the first time, I fully understand how the idea of staying in a shared dorm room with people you've never met before could sound scary. Just a couple of things that might go through your mind: What about the fear of "stranger danger" we get instilled in us from young age? Is it really a good idea to trust strangers, especially when it comes to your belongings? And what about privacy? Well, I myself have stayed in over 40 hostels, and I'm here to tell you the truth about what it's like to stay in a hostel shared room.
It Can Feel Like a Big Sleepover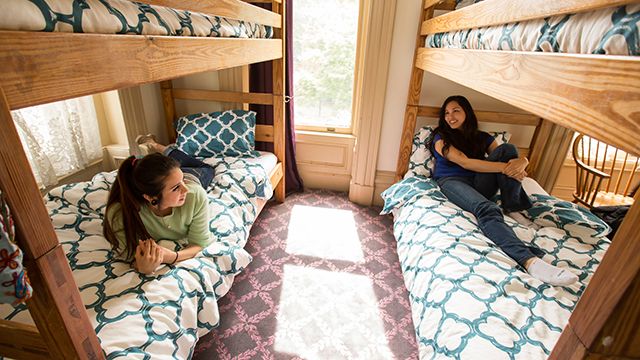 Before I started staying in hostels, one of the last things I would have expected as a result was for my inner child to come out. But sharing a room with strangers can actually feel like a big sleepover where you stay up talking all night and getting to know each other.
I once had this very experience in a hostel in Belfast, Northern Ireland. I shared a six-person dorm with two girls from Canada, an American girl, and a German kid who was on his very first solo trip. We talked about everything under the sun: the differences between our cultures, our jobs, futures, love lives. We didn't end up going to bed until about 3 a.m. One thing that led to this moment was the fact that we were all around the same age and exploring Belfast for the very first time.
Since then, I've had many other experiences getting to know my dormmates on an intimate level and finding out we had a lot more in common than we might have initially thought. That's because hostels tend to have a certain kind of culture built in – one in which most of the people who opt to stay in a dorm are friendly, outgoing, and treating life like an adventure. Inside a dorm room, I find there's little judgment, but lots of curiosity.
The More People in Your Dorm, the More You'll Need to Compromise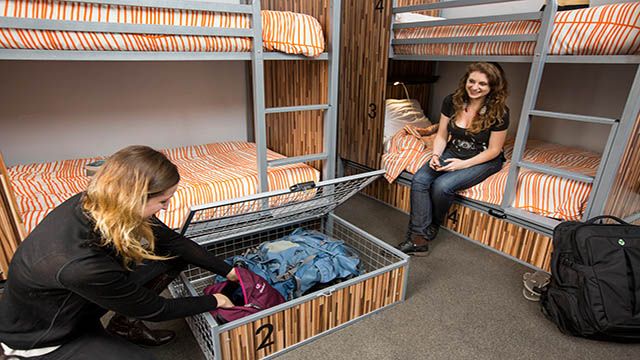 Of course, staying in a dorm room can come with its own challenges as well. There's the person who comes back to their bunk in the middle of the night after one too many, or the person who checks in late and turns on all the lights while everyone else is asleep.
If you need your eight hours of sleep completely uninterrupted, or if small disturbances really annoy you, I would opt for a smaller dorm. The more beds in a dorm room, the cheaper it is. But more people sharing the space also increases your chances of ending up with a dorm mate whose hours or habits interfere with your own. Smaller dorms mean fewer people and less chance of being disturbed during your sleep. For a few extra dollars, you can still have the experience of staying in the dorm and making new friends, and it's totally worth it.
It's Actually Really Easy to Keep Your Belongings Safe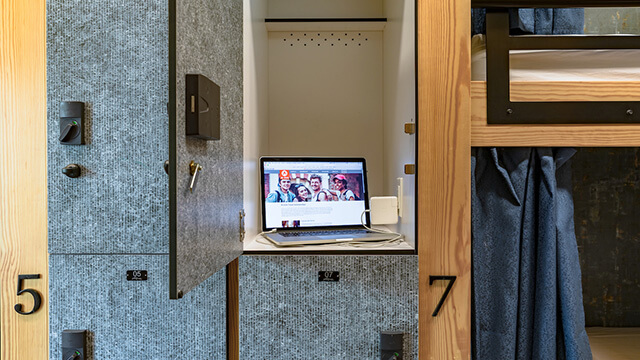 Contrary to popular belief, travelers in hostels are not just getting their stuff stolen left and right. Of course, this happens on occasion, and I don't want to dismiss that. But remember, most people stay in hostels because they want to meet new people, not steal from them. And if you follow a few simple rules, you'll be golden.
Most hostels dorms have in-room lockers, and I highly suggest utilizing them. Some are big enough for your entire suitcase, or just large enough for your tech and other valuables. Either way, invest in a good lock and make a habit of locking up your stuff when you're not in the room. I suggest a combination lock so you don't have to worry about losing your keys.
If I ever have belongings that are too big for the hostel locker, I put them in my suitcase and lock my suitcase. Super small TSA locks are available anywhere and can fit through the holes of your zippers on your suitcase. That way you can leave your suitcase out, but lock the zippers so no one can get inside.
Smaller locks typically come with keys, so if I'm using one, I'll either sleep with the keys under my pillow or place them in the locker that I secure using a combination lock.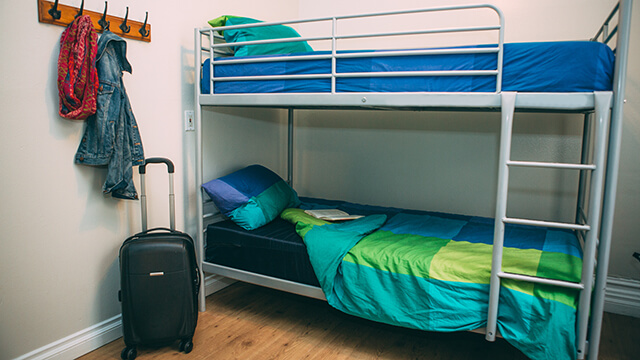 By following these rules, I can say that I've never had a single item stolen from me in a hostel. Just be smart and use common sense.
Privacy is Possible, But You May Need to Get Creative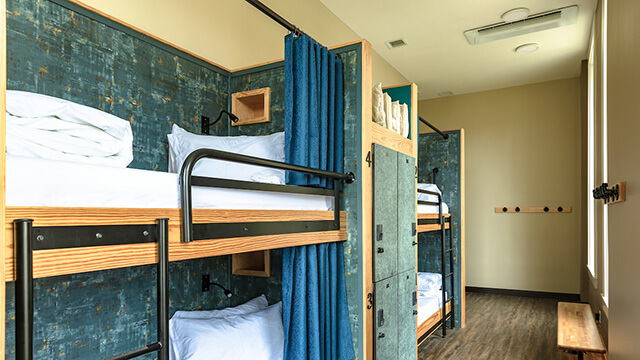 I've stayed in both female-only and mixed-gender dorms, and either way, sometimes privacy can feel hard to come by. Thankfully, more and more hostels are implementing privacy curtains on their bunks. If you're worried about getting dressed in front of strangers, definitely take advantage of the privacy curtains on the beds or just change in the restroom. Most hostel restrooms have individual stalls to use at your discretion.
Another trick I often use is waiting to get ready until after everyone else has left the room. I find most travelers have an itinerary for their trip that requires them to wake up early and hit the town. As someone who travels without plans, this leaves me a lot of freedom in deciding when I want to start my day. I notice that if I start even at 10 or 11 a.m., I'll have the room to myself. But again, if you're worried about a lack of privacy, this is another reason to opt for a smaller dorm so there are fewer people coming in and out.
There are many ways to be creative in order to obtain privacy (I've even draped my large towel over the bed railings to get a little more privacy). And remember, private rooms are always an option.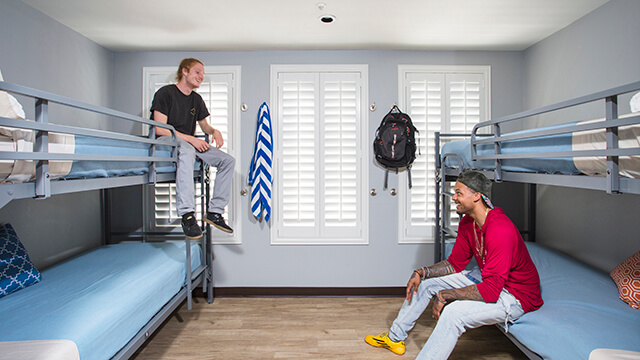 I hope these tips and insight have helped you overcome any hesitation about sharing a dorm room with strangers. The amazing part about hostel culture is the fact that you can enter as strangers and leave as the best of friends. Walk in with an open mind, be flexible, and use your creativity to obtain the amount of comfort and safety you need to have a fabulous trip.