Updated May 2023
With world-class universities, historical landmarks galore, spectacular fall foliage, and championships in almost every major sport, it's no surprise that Boston is one of the United States' most popular tourist destinations. But did you know that Boston is also a patchwork of cultures, with strong immigrant communities from the world over? If you're planning on visiting Boston, you could travel around the whole world without ever having to leave the city limits. Get started with our guide to just a few of the city's diverse cultural enclaves.
Irish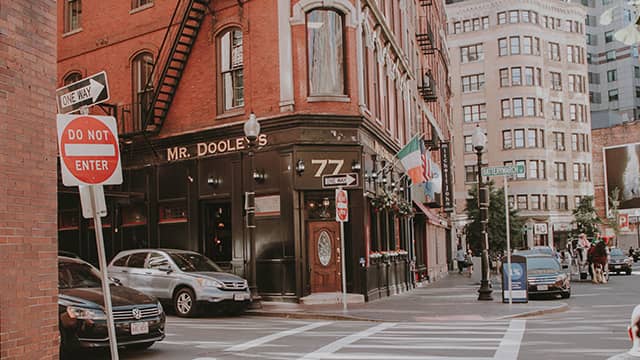 As of 2018, roughly 20% of Boston's population claimed Irish ancestry, making the Irish the largest ethnic group in the city and Boston the most Irish city in the whole USA. For many first-time visitors, one of the best things to do in Boston is attend the annually raucous St. Patrick's Day Parade that runs through South Boston (Southie, for short) every March. There are a number of Irish heritage events that also happen around/on St. Paddy's Day, including a mini concert series by Irish punk band The Dropkick Murphys, beloved for their hit "I'm Shipping Up to Boston," as well as an Irish film festival and Irish step dancing shows. Even attending a Celtics basketball game brings that Irish pride right into your line of sight.
Pubs in Boston come in spades but for a proper Irish Breakfast, head to Mr. Dooley's on the weekends, and for a perfect pour of Guinness, head to The Black Rose in Faneuil Hall or Emmets Irish Pub on Beacon Street. Sláinte!
Italian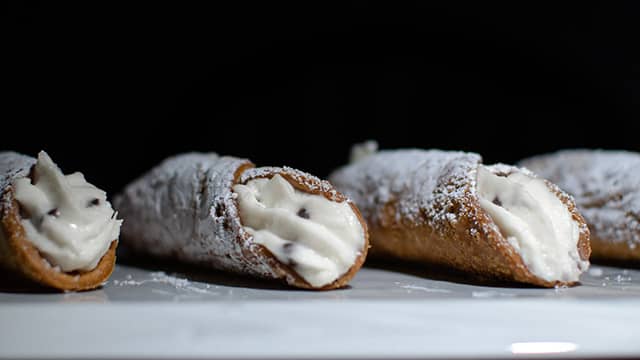 A stroll around the bustling North End neighborhood is one of the best things to do in Boston, especially on a warm summer's day. Take a walk back in time to either Revolutionary-era Boston by following the Freedom Trail, or to 19th-century Italy. Down the charming maze of cobblestone streets in this historic neighborhood, you'll find the customs and dialects of Sicily, Naples, Milan, and Genoa are as intact today as they were nearly a century ago when the first Italian immigrants claimed this promontory of Boston as their own. In fact, the residents of the North End still celebrate the feast of their patron saint Anthony the last weekend of every August, an annual occurrence since 1919.
Main thoroughfares Hanover St. and Salem St. are lined with trattorias, gelaterias, and pizzerias, beckoning hungry passersby with scents of southern Italian food, but there are also some true culinary gems to sniff out. My personal favorites include Giacamo's, with hefty servings of homemade linguini served with a spicy fra diavolo red sauce; chocolate- and pistachio-studded Sicilian cannoli from Mike's Pastry (pro-tip: the long line moves quickly and they only take cash); and a frothy cappuccino and tiramisu combo from Caffe Vittoria. These delights are best enjoyed al fresco.
Korean
Up and down the Harvard and Brighton Ave. intersection in Allston lies Boston's "unofficial" Koreatown. This humble corner of Allston serves up a more intimate version of LA and NYC's Koreatowns, catering to transient and homesick Korean students rather than late-night, post-clubbing crowds. While people of Korean descent make up a relatively small percentage of the Greater Boston Area's overall population, local colleges have brought in an influx of international students from Korea. This has resulted in do-it-yourself barbecuing at Korean Garden, heartwarming bowls of bone-broth soup at Seoul Soulongtang, Korean fried chicken with a fusion twist at Coreanos, and bubbling cauldrons of Kimchi Jigae (spicy kimchi stew) at Kaju Tofuhouse.
How to get there: From the Park Street T station, take the Green "B" Line to Harvard Ave. You'll see Seoul Soulongtang immediately to your left.
Vietnamese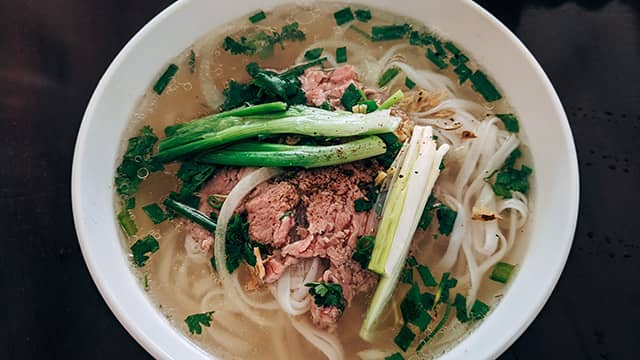 After the Vietnam-American war in the seventies, a number of Vietnamese refugees were resettled in Boston. While the immigrants were not welcomed by many of their new neighbors when they arrived, in the decades since, generations of Vietnamese-Americans have built a thriving community in a section of Boston's Dorchester neighborhood called Fields Corner.
Dorchester offers stunning views of the rest of Boston, so to make the most out of your day, head to Ba Le Restaurant and order a barbecue pork banh mi sandwich with a side of taro bubble tea to go. With your to-go treats, order a rideshare to Castle Island for a 3-mile recreational walk featuring views of Boston's skyline.
Portuguese
Just across the Charles River from Boston, Cambridge is home to Harvard University, the Massachusetts Institute of Technology (MIT), and also some of the best Portuguese food outside of Portugal. The whaling industry once brought many Portuguese immigrants to these shores, along with their Caldo Verde (kale and chorizo soup), Bife á Portuguêsa (fried steak with ham, egg, and garlic), and Bacalhau á Braz (cod fish with eggs, potatoes, and onions). You can find these traditional Portuguese entrees at Casa Portugal and J and J Restaurant.
Honorable Mentions
If you're hungry for more, check out these local favorites:
Brookline: Zaftigs Jewish Delicatessen has an all-day breakfast menu filled with cheese blintzes, puffy knishes, loaded latkes, and smoked fish plates.
East Boston: Little Colombia earned its nickname thanks to the large Colombian presence in East Boston. Little Colombia's crown jewel is El Peñol, an authentic Colombian restaurant with budget-friendly, gigantic portions of plantains, empanadas, and the national dish, Bandeja Paisa.
Porter Square: The Shops at Porter shopping plaza hide a number of Japanese restaurants and boutiques. If you walk a little up the street, you'll find the trendy ramen shop, Yume Wo Katare. This is no ordinary ramen spot: if you are able to finish your generous serving of ramen, the owner invites you to share your greatest dream out loud with the rest of the diners. The interactive dining experience is as inspiring as it is humbling.