Decadent costumes, endless parades. Crowds going crazy, catching stuff thrown from floats. It's Mardi Gras in New Orleans, the granddaddy of NOLA parties, and it's everything you've ever heard about and more.
A centuries-old spring celebration, Mardi Gras takes over the city for several weeks each year, with social "krewes" holding dozens of parades, parties, and balls citywide. The shenanigans end promptly at midnight on Fat Tuesday.
Locals love Mardi Gras and are super-welcoming to visitors looking to join the festivities. There's no eye-rolling, no attitude. Instead, Mardi Gras celebrations feel more like homecoming, meets Thanksgiving, meets a green, purple, and gold Fourth of July party. It's inclusive and inviting.
But that doesn't mean you want to act like a total noob if you're visiting for the first time. Here are some tips for how to get your Mardi Gras on like a local.
There's Far More Than Fat Tuesday…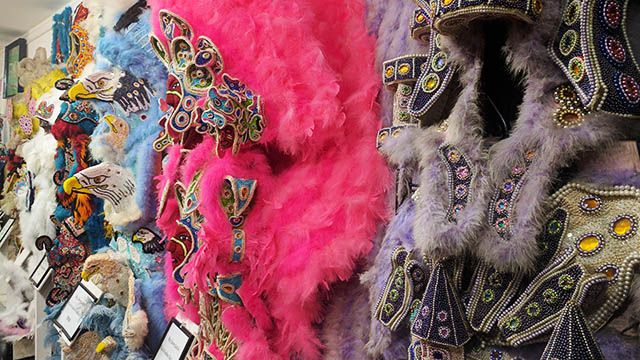 Mardi Gras builds to a show-stopping crescendo on Fat Tuesday, but its earlier weeks rock, too. Some of the city's most popular parades roll in February, when you can catch the festivities without the off-the-hook crowds.
These parades often have unique angles. There's the sci-fi themed Chewbacchus and the bawdy Krewe du Vieux, parades for boats (Bilge), parades for kids (Little Rascals), and even parades for dogs (Barkus). Early Mardi Gras days will give you an insider's appreciation of parade season. Not to mention, you'll score more parade throws.
…But the Big Action is Mardi Gras Weekend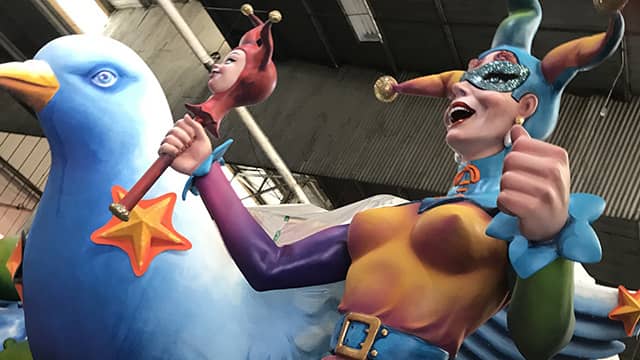 Early weeks have advantages, but for sheer over-the-top insanity, visit for Mardi Gras Weekend. This is when super-krewes like Endymion, Bacchus, and Orpheus throw down with the biggest parades and the craziest floats.
On Fat Tuesday itself, the two most iconic krewes take the stage. Zulu rolls first, from the Treme into Central City, where Rex grabs the baton and marches back to Canal Street. Everyone follows and ends up in the French Quarter, celebrating all day until that street sweeper rolls up Bourbon Street at midnight, bringing the show to a close.
Plan Ahead, But Go With the Flow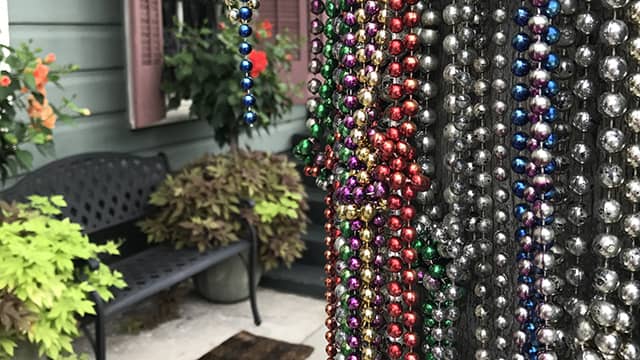 Two schools of thought: On the one hand, planning your Mardi Gras can set it up for success. On the other, it's always a good idea to let the festival winds blow you where they will.
The best advice? Do a bit of both. Arrive early for choice spots on parade routes, but don't over-fixate on your to-do list and miss out on spontaneous fun. One great idea is to book restaurant reservations well in advance and use meal times as meet-ups for you and any friends you're partying with. After all, chances are you're going to get split up, but you've all gotta eat at some point.
Follow These Parading Do's and Don'ts
To make the most of your parade-going experience, heed some advice:
Do: Bring a big bag to carry your stuff.
Don't: Buy beads in a store ahead of time.
Do: Focus on scoring the choice throws, like Zulu coconuts and Muses shoes.
Don't: Grab the gross stuff that's on the ground.
Do: Plan a costume, especially on Fat Tuesday.
Don't: Worry if you don't have one. Just be yourself.
There's Lots Beyond Bourbon Street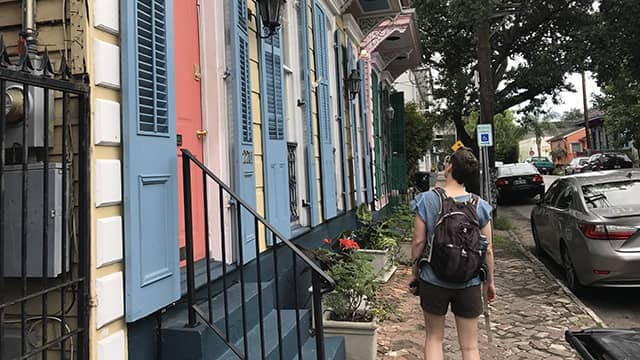 Don't get perpetually stuck in the French Quarter during Mardi Gras. New Orleans has tons to offer outside its popular tourist center. Instead, experience New Orleans like a local by hanging where locals do: in their neighborhoods.
Most parades run through neighborhoods like the Marigny, Uptown, and Mid-City anyway, so after the floats pass by, hang around. Hit the bars and restaurants and interact with New Orleanians. Let the tourists book it back to Bourbon Street while you live like a local. And when you do end up on Bourbon Street? Bring no judgment. Just go with the flow.
Pace Yourself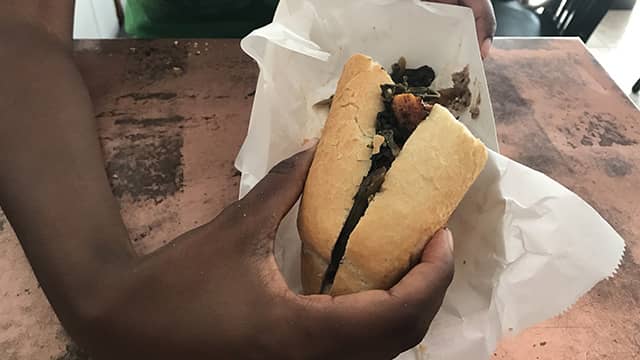 Let's face it: you'll likely be raging for days at Mardi Gras. Early parade mornings bleed into long nights. So stay hydrated. Wear sunscreen. Take naps if you can. Carry a floppy hat.
Oh, and eat. Duh. You're in New Orleans, an epic food city. No reservations? No worries. Grab a po'boy sandwich and you'll be good. If nothing else, pack some Zapp's chips and a Moon Pie before you dive back into the parties.